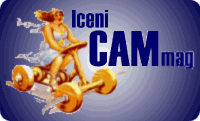 Accomodation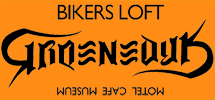 Bikers Loft Groendijk presents itself as a youth hostel for adults without stars, basic but clean and comfortable and including restaurant, café and late-night amusement. Live gigs are programmed on a regular basis. 26 basic rooms, build around an inner parksite where the bikes stay safe, dry and in the centre of interest. Sheets, towels and soap are provided.
The area is in the middle of the quiet Flemish Polders and only a few miles away from Oostende, fifteen minutes from Brugge, and a one hour ride from Calais.

In the back of the building is the Oldtimer Motorcycle Museum, run by Johan Schaeverbeke.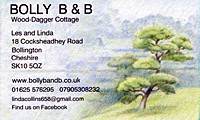 Bolly B&B: Wood-Dagger Cottage is a traditional stone cottage in the heart of Bollington, near Macclesfield, on the edge of the Peak District. The B&B is run by Les Ames and Linda Collins; Les is an EACC member and moped enthusiast.
Tel: 01625 576295
Mob: 0790 530 8232
E-mail:
Art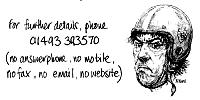 Nick Ward's motor cycle drawings appear in several of the monthly magazines—in particular his "Classic Buying Guide" is a regular feature in Classic Bike Guide. The smaller capacity machines are often the subjects of Nick's drawings—and you can see some of these in our Nick Ward Gallery. Nick is an unashamed technophobe—no answerphone, no mobile, no fax, no e-mail, no website—but Andy Tiernan maintains a Nick Ward page on his website.
Auctions
buyvintage.co.uk was an auction site set up by Colin Kirsch and Andy Tiernan in 2008. Although it is no longer trading, it is still of general interest; the site has been built in a way that lets it remain a public resource for everyone to use as a price-guide after the auction.
Bearings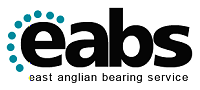 East Anglian Bearing Service suppies ball bearings, roller bearings, tapered roller bearings, V belts, chain, and lots of other stuff.
19–21 Great Whip Street, Ipswich, IP2 8EY.
Tel: 01473 302525.
E-mail:
Bikes
Smiths Autocycles buy and sell cyclemotors, autocycles and mopeds. Peter Smith has a stock of over 300 machines from Autowheel to Zeta. Visit his Website at www.autocycles.co.uk to see what's available or give him a call on 07768 510356.
Blasting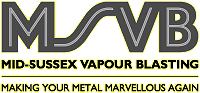 EACC member Chris Woods runs a small Vapour Blasting and Ultrasonic Cleaning business in Chelwood Gate. If you're in the local area, he will also collect and deliver. Find out more at midsussexvapourblasting.co.uk or e-mail Chris at .
Books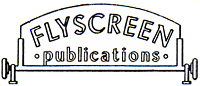 Flyscreen Publications are the publishers of Lomax—The First Ten Years (see the description on our Books Page). E-mail them at .
See also:
Ipswich Transport Museum (listed under Museums)
Brakes

Saftek are the people many of our readers use when they want brakes relined; they do a first-class job and they're quick. Their website is at www.saftek.co.uk or phone them on on 01274 862666.
Carburetters

Many parts for vintage Dell'orto parts are still readly available: the Dell'orto website also has helpful exploded diagrams of their carbs.
Classic Vehicle Hire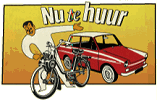 Fancy exploring The Netherlands by VéloSoleX? Then MiFaSoleX are the people to see. You can hire a Solex from them and plan your own trip—or go on one of their organised trips. See their website at www.mifasolex.nl. You can also hire a Daf 33 from MiFaSoleX
Chain and Sprockets

Sprockets Unlimited are specialists in supplying drive chains for vintage, classic and modern motor cycles. Following the death of one of the partners in August 2019, the business has stopped trading for the time being.
Clubs

The Brockhouse Corgi Club is all that the name implies. Membership is free and, therefore, the cub operates on-line.
Clutch recorking

Mr A MacDougall & Miss Q Chorley have taken over the Clutch Cork Carvery from Bob Metson. The new address is: The Clutch Cork Carvery, Glyncoch, Tanglwst, Newcastle Emlyn, Camarthenshire, SA38 9NJ
Tel: 01559-371770
E-mail:
Facebook page: www.facebook.com/clutchcorkcarvery/
Coil winding services
W E Salmons has been recommended by several IceniCAM readers who have had ignition coils rewound.
35 Mill Road, Burnham-on-Crouch, Essex, CM0 8PZ Tel: 01621 784141
Electrical & Ignition

Electro supplies a selection of Cyclemotor, Autocycle, Moped and Motor Cycle electrically-related items: lamps, contact sets, HT coils, sperk plugs, etc.
Independent Ignition Supplies can supply spares for and undertake repairs on most types of magneto.
Exhausts
Armours specialise in exhaust pipes and silencers for British and European bikes. This includes some (though not all) of the Villiers 2F engined autocycles.
Fiction
Mopedland is the home of the popular Mopedland story series. It is also the host site for several of the specialist parts sources in this directory.
Insurance
Allstyles Motorcycle Insurance (T R Youngs Insurance Brokers) have been praised for their prompt and efficient service "They make it so easy to recommend them and their services to any autocycle/motorcycle enthusiasts I meet" is a comment from IceniCAM reader Phil Harding. E-mail or telephone 01206 821330.
Information
Our very own IceniCAM Information Service can supply loads of information about Cyclemotors, Autocycles & Mopeds. You can download several manuals from our On-Line Library.
HardGravity's Moped Literature started as a site of downloadable manuals for Mobylettes and their derivatives (Raleigh, GAC, Kaptein ...)—but now includes many other makes too.
MoTs
Felixstowe Motorcycle & Auto Centre has sponsored two of the feature articles in Iceni CAM Magazine: The Wasp and the Bee and Monkey Business. They offer a 20% discount on normal bike MoT prices to IceniCAM readers on production of this voucher. Find them at 5 Bridge Street, Felixstowe, IP11 7SL, telephone 01394 331968 or e-mail
Museums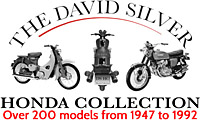 The David Silver Honda Collection is a museum containing over 200 Honda motor cycles dating from 1947 to 1992. It spans two floors in a purpose-built showroom next to David Silver's spares business in Leiston.
Piston Rings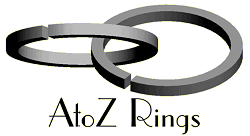 A to Z Rings, have an extensive range of new moped piston rings from Achilles to Zweirad-Union. They also stock new piston sets and will undertake broken fin restoration on cast iron and alloy cylinders and heads, rebores and hones.
Registrations (
UK

)

Getting an old machine registered for the road in the UK usually needs a dating certificate or a V765 form from a club on the DVLA's 'approved' list. The East Anglian Cyclemotor Club can do this for cyclemotors, autocycles and mopeds.
Saddles & Seats

Aubrey Nice Upholstery at 25A Garland Street, Bury St Edmunds, Suffolk, IP33 1HB, can upholster anything—including motor cycle saddles and seats.
Tel: 01284 766211
Spares—BSA & NVT

Mopedbug is a small company selling new and used or reconditioned moped spares with an emphasis on the BSA Beaver, BSA Brigand, BSA Boxer, BSA GT50, BSA Easyrider and NVT Easyrider machines produced in England between 1976 and 1984. They also endeavour to supply spares for the BSA Bond and BSA Falcon machines made under licence in India.
Spares—Cyclemotor

Rollerdrive, as the name suggests, can supply new drive rollers for cyclemotors and the special extractors to fit them. At the moment, the range covers Itom, Mini-Motor and Vincent Firefly. As well as the roller extractors, Rollerdrive provides an increasing range of extractor tools for magneto flywheels & clutch centres, and can produce special extraction tools to order.
Spares—General
Bitzforbikes has been recommended by two IceniCAM readers. Remo Ruta says 'May I recommend this site, which supplied a rear tyre within 3 days of ordering. It stocks 2.00 × 19 tyres.' Paul Sloan was after autocycle tyres: 'I found Paul Smeeton's "bitzforbikes" in Rochdale. Their web site finds parts by bike manufacturer so, not seeing the tyres, I gave them a call on 01706 344899. They don't hold the particular size in stock but two days later the tyres were delivered—£19.95 each and £5.95 postage… result!'
Spares—Honda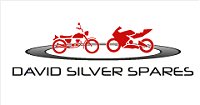 David Silver Spares specialises in parts for Honda motor cycles including spares for mopeds and smaller machines. They can often help out with rare and obsolete new old stock parts. If you know the Honda part numbers you're looking for, you can check availability of Honda or pattern parts at: www.davidsilverspares.co.uk/parts/by-part-number and, if you can't see what you're looking for on the site, phone or e-mail and they'll see what they can do to help (the site is more of a guide than a comprehensive list).
David Silver Spares Ltd
E-mail:
Phone: 01728 833020
Web: www.davidsilverspares.co.uk
Nearby is the David Silver Honda Collection.
Spares—Italian
A recommendation from Dave Arnott: "I'd been struggling to get some Garelli Katia parts, then I found Bob at , 01934 510333. He keeps parts for Garelli, Fantic and Gilera, especially the 50cc versions of these manufacturers. It may be helpful to list him on the directory if others are looking for these parts."
Spares—Mobylette & Raleigh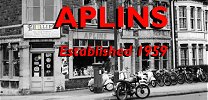 After 62 years in the business Aplins of Bristol closed at the end of July 2021.

Brian's stock of parts has been bought by Classic Moped Spares, who are listed on this page under General Spares.
Spares—MZ, Simson, Tomos
See:
Steve Goode Motorcycles (listed under General Spares)
Spares—NSU
NSU Quickly Spares are now at: Ivy House, Maypole, Hoath, Canterbury, Kent, CT3 4LN
Tel: 07714 781600
E-mail: via the website.
Spares—
Peugeot
The Peugeot Bima uses a toothed drive belt with a non-standard pitch; fortunately, Paul Witchard can supply these. E-mail him at .
Spares—Piaggio/Vespa
See:
YPVS (listed under Yamaha Spares)
Spares—Puch
See Also:
YPVS (listed under Yamaha Spares)
Spares—Rex, Phillips, RAP, Hercules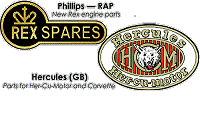 Rex/Hercules Spares supply spares for Rex engines, as fitted to Phillips Motorised Cycle, Phillips Panda Mk1 & Mk2, Phillips Gadabout models, RAP, and other continental brands, also some Phillips cycle frame parts. They also supply parts for the Hercules Her-cu-Motor and Corvette mopeds.
Spares—TAS, Aquabug, Sears
E-mail for TAS, AquaBug & Sears spares and information.
Spares—VéloSoleX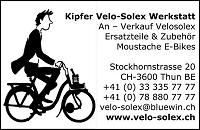 Kipfer Velo-Solex Werkstatt is a small company in Switzerland that has been selling spare parts and old VéloSoleXes since 2002.
Telephone: +41(0) 33 335 77 77
Mobile: +41(0) 78 880 77 77
E-mail:
Web: www.velo-solex.ch
Spares—Villiers
Villiers Services stock every spare for post-war Villiers motor cycle engines, carburettors and gearboxes. Without them we wouldn't be able to keep our autocycles on the road. They'll overhaul your Villiers engine too ... but, be warned, they can take a long, long time with engine rebuilds.
Spares—Yamaha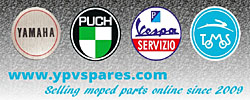 YPVS are suppliers of Yamaha FS1E, Puch Maxi & Vespa Ciao/Bravo Spares with a Large stock of standard & performance parts. Look at their Website, e-mail or phone 07778 450415 with your requirements.
Springs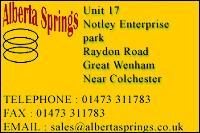 Alberta Springs make springs! They've been recommended by our friends at Ipswich Transport Museum who needed some special spring spokes for an 1880s' Otto dicycle; Graham Jenning at Alberta Springs was able to replicate the originals.
Website: www.albertasprings.co.uk/
E-mail: ,
Phone: 01473 311783.
Stuff we use

Those of you with clever mobile phone will have spotted the QR Code on the magazine and our flyers. Scan it with your phone's camera and it'll take you to our website. How do we create the code? We use this website: keremerkan.net/qr-code-and-2d-code-generator/
Toolbags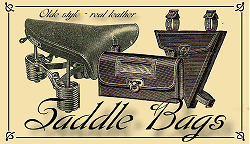 Saddle-Bags offer traditional cycle-style, real leather, Saddle and Triangle toolbags. Yhey also spply some of the tools to go in them: several types of suitable plug spanners, including the special slim ones to fit Cyclemaster plugs.
See:
Rollerdrive (listed under Cyclemotor Spares)
Transfers (Decals)
Classic Transfers have a huge range of waterslides and vinyl graphics that covers Cyclemotors, Autocycles and Mopeds. Their website is at www.classictransfers.co.uk.
Tyres
For anyone chasing rubber in Europe, we've noted that in France, Chambrier Père et Fils, 2 rue des Ecunières ZI–21390 Précy-sous-Thil. Tél: +32 (0)3 80 64 99 17, Fax: +32 (0)3 80 64 99 18, e-mail: , web: www.chambrier.com. They offer a wide motor cycle tyre range, including typical moped sizes 2.25×16/17/18, and 2.00/2.25×19. They also have 600–50B (21" rim) in black and whitewall and, for Solexes, 600–45B, 2.00×16 and 2.00×19.
Web magazines & blogs
Keith Hodgson has created a blog about vintage and veteran motor cycles … and it all started with an RM11. See: vinvetmotorcycle.simplesite.com.
Wheel building
Mark Clements at Anglia Wheels will build Competition, Vintage, Modern and Custom spoked wheeels for Motor cycles and Cars. His website is at www.anglia-wheels.co.uk
Phone: 01787 475150
Mobile: 07765 906323
E-mail:
Post: 58 Mount Pleasant, Halstead, Essex, CO9 1EG
Workshop Services
Until recently Fred Spaven in Herefordshire has been restoring a wide variety of historic vehicles from 1960s' Cooper-Climax racing cars to a 'bitsa' 1950s' trials AJS but, now back to being a full-time student, he can't take on involved projects. Instead, he can take on smaller tasks to keep the workshop ticking over. He has extensive experience of engine and gearbox building, frame & suspension repair/modification/fabrication, welding & machining facilities, and close links to local vapour blasters, machinists, painters, and so forth. He would be willing to offer services up to and including engine rebuilds with sensible turn-around times. Some of his work is on his website: .
Telephone: 01885 482218
---


This page was updated on 18 August 2022

| CAMmag Home Page |
---