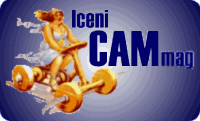 Market Place
A market place for cyclemotors, mopeds, autocycles and parts
If you've anything connected with autocycles, cyclemotors or mopeds that you'd like to sell or buy, then why not place an advert here? It's free, so you've nothing to lose. Adverts will automatically be removed after 90 days—or when you ask us, if you sell it before then. New adverts—those placed in the last three or four days—are highlighted in pink. If you'd like to place an advert here, please contact us.
This market place is meant for selling any 'one off' items you want to get rid of—if you have stocks of spares that you regularly sell, our Directory is the place to be listed.
Advertisers: please be aware that a number of advertisers in our Market section have received approaches from scammers.
More details here
---
WANTED: Parts for restoration of 1959 Zündapp Falconette 438 (70cc).
Zündapp Combinette parts from the circa 1960 4-rear shock absorber models would also be appropriate.
e-mail:
Sachs Madass 50, 2004 registered c/w V5C—£595.
Starts easily and goes really well because it's fitted with a Loncin 110 motor and a big carb. Hydraulic rear calliper conversion, and new stainless steel exhaust system cost £300. In regular use for last 10 years. Good roadworthy bike, though some electrical items need attention.
Tel: (Ipswich).
E-mail:
Honda CY80 Monkey-bike, 1982 c/w V5c—£1,850.
80cc with 5-speed gearbox. Starts easily and goes well. Everything works as it should. Nice original condition excepting pattern silencer fitted, though original silencer also available with the bike. Comfortable ride. In regular and reliable use for the last couple of years. Front and rear carriers and complete with back box. Rare European market model not sold in UK.
Tel: (Ipswich).
E-mail:
For sale: my Puch VS50. Runner and in used condition for restoration or use as is. Too many projects to complete. Historic. V5. New rear tyre. £720 ovno.
Call . I live on the Isle of Wight.
In my pre-teens (I'm now 61) I inherited a Power-Pak and miscellaneous other bicycle engine parts which I spent some time tinkering with ultimately managed to bolt an engine onto an old bike and 'coalesce' with a brick wall at about 15mph. When I came to, I swapped the lot for a Honda 50 with better brakes (ie: it had some) and that was the end of that or so I thought…

Today I have come across a cylinder barrel from that collection and after a little research on this site believe it to be from a Mini-Motor (possibly a MK1 or 2). Is it of any use to anyone? Happy to gift it if someone is willing to pay the postage (I'm in York).
.
Tank badges in very good condition for a Honda CL77, 1965, £15.00 plus postage.
E-mail enquiries to .
1968 Raleigh RM5 Supermatic, 49cc. Unrestored in Neptune Blue (most models were red), excellent original conditon, lovely chrome, runs well, used weekly, V5C in my name also RF60, low miles, instruction book, sales leaflet, tool kit, known history, top of the range model with increase in performance. £1,495 … offers invited.
Contact (Essex).
1948 Raleigh Superbe Tourist bicycle fitted with 1954 New Standard Power Pak cyclemotor. Not registered. Expired EACC Dating Certificate. Instruction books. This cyclemotor is featured in the Upside Down article. Excellent condition, fully serviced, ready to re commission. £550.
Contact David or
e-mail
For many years I have owned an old Puch VS50D to be restored. Unfortunately I never had the time, money and knowledge for such project. I have always kept the moped closed in a garage, waiting. Now I am forced to sell it, because I need space and money.
See: www.tutti.ch/it/vi/ticino/veicoli/moto/puch-vs-50-d-rarita/38342914
Motom 48L for sale, paintwork a bit shabby in places, £850.
E-mail:
Tele: (Bexleyheath, Kent.)
Reproduction PC 50 exhaust. They only fit the PC50K1 (ohv) model; they don't fit the ohc model. One only available.
Located near Saxmundham in Suffolk.
£35 collected, £45 posted.
Call Guy on if interested. Thank You.
I am looking for a carburettor cover for a Honda PC50, it is marked No 1 on the picture. Any colour would be good.
I can be contacted at or e-mail .
1951 Sun 2F 99cc Autocycle, reg 919 UXM with V5c (non-transferable). £1,950.
Road legal and good running order for occasional use, but a tatty old scruffbag.
Call Paul, Felixstowe: or Mob:
1964 Matchless G2, 250cc, reg ARR 38B with V5c (original registration, and transferable). £1,950.
Running order, everything works, nice ride. Road legal and in occasional use. Good condition, but not immaculate
Call Paul, Felixstowe: or Mob:
All the following items are from a 1951–54 James Superlux Autocycle and are very usable but not perfect.
1. Front wheel with brake and spindle—£30
2. Front wheel rim only—£10
3. N.O.S wheel rim only—£15
4. Rusty handle bars, could be painted—£5
5. Levers, need straightening, could be painted—£5
6. Silencer, could be painted—£10
7. Rear rack, needs painting—£25
Please contact me on or e-mail me on for more information on the above items.
Wanted please: any information parts or spares for a Sachs engine as fitted to a Flandria moped. I have a 2-speed model needind at least a piston and headlight. Any information or parts gratefully received.
Ken, or
---
Previously Sold
Raleigh moped RM front light, N.O.S. Includes postage: £26.
1984 Suzuki FZ50. Electronic Ignition. Runs very well. MoT to March 2021. £625.
For Sale: 1945 James Autocycle Deluxe. Good runner and very good overall condition. Has V5c in my name and is registered as a Historic Vehicle. £1,300 ono but might consider swap or part exchange for a VéloSoleX, cyclemotor, or moped.
c1975 Peugeot gent's racing bicycle, 21" frame, 27" wheels, 5-speed, 12kg. Ready to ride condition, suit retro cycling events. £75.
1967 Honda P50. V5C. Currently on SORN. Owner's manual, spare valves, & points. New pedal start clutch by Carl Squirrell. This is the moped featured in the Honda P50 Green Machine article. Runs beautifully. £595.
Motobecane 51V - 1980. Oily rag condition. V5c in my name. ONE PROJECT TOO MANY. Currently on SORN. Was running but carb flooded—needs cleaning. Comes with spares shown in the second photo PLUS a new tyre. Danny freed the clutch and fitted a new belt. The light switch which is combined with the twist grip is missing its top. These are apparently unobtainable. Includes a separate switch that will need wiring in. One engine cover has been fabricated from a piece of aluminium and a Fray Bentos pie! You may wish to replace this at some point? All in all a worthwhile nearly complete project—perhaps for a new member? Asking £280—at which I am already loosing money. So no silly offers please.
Cannondale R400 Road bike. Time warp—original and complete. Approx 55cm/22". Seat tube approx 55cm CTC and circa 59cm to top of seat clamp. Top tube about 56cm CTC. This is a bit of a time warp machine in good useable condition. It is not concours. Nice colour. Full original Shimano 105 Groupset. Early clipless pedals. Original bottle cages (one with pump). Wheels true and again Shimano 105 hubs. All original stickers present and in good condition. Paint work is clean but has plenty of minor scratches (worst is on one side of top tube - see R400 logo) but overall nice. Cable protector patches and chain stay protector present. All in all this is a well used but well looked after, above average complete Cannondale R400. A bit of a classic. 700×23C tyres still useable. Shimano 105 hubs with Mavic rims—£350.
1977 Honda Novio, has had many new parts, first size rebore about 200 miles ago. Is a particularly strong performer. Not perfect but a sound reliable easy starting moped. A reluctant sale but must thin out my collection. £625.
Wallington Butt Cyc-Auto for sale, needs total restoration, plus spare engine, fitted with rare Eckie Sprung Seat. £850.
Austro-Daimler ADS (later Puch) frameset - 22½" or 56/57cm CTC, '70s/'80s. Steel. For the Puch enthusiast who had almost everything! Seat tube approx 22½" CTC 56/57cm. Cross bar approx 23" CTC 58/59cm. Rear dropouts 120cm OLN. Front dropouts 96cm OLN. Comes with: forks & headset (which will need a further spacing washer) to clamp up, seat post, Tange bottom bracket cups and locking ring (British frame threads in frame in good condition). No bearings, pedal spindle, cranks, or pedals. Original pump holder brackets. Paintwork is a mixed bag. Has plenty of chips but is a very nice burgundy colour with some original box lining and lugwork detailing in gold. Original transfers too. Take a careful look at the pictures. Frame itself is straight with no dents that I can find. Mudguard eyes in frame. Was fitted with 27×1¼" touring wheels. Available on request. It'd make a nice 'oily rag' '70s/'80s rebuild. Or an unusual fixed/single gear project. Reason for sale: Frame just a bit too big for me. £60 ono.
Manurhin MR75 Scooter, 1955, one of the first French-built ones. Starts and rides OK, has refurbished carb from Germany fitted, two new tyres and tubes, even the headlight works! Ripe for restoration or keep like it is, it's lovely… It could do with a couple of cables but otherwise it's sound. I have done all I wanted to do and got it rideable. Has NOVA and dating certificates. £875 ono.
Mobylette, VGT 706M, Registered in 1974. I purchased this beautiful little bike 80% restored with a complete strip down and frame repainted, new wheels & tyres, engine rebuilt, lots of other new bits. I intended to finish it but never had the time, comes with all the bits to finish. Historic vehicle registered and V5 in my name. Needs recommissioning; I have not had her running.
I would prefer to sell this, the N50, and the Solo together as a lot of three for which I would accept £1,000 although, if sold individually, would look for £400 each.
German Solo, registered in 1972, FAX 255K. In original condition. Very rare, had a new clutch installed last year that was sourced from America. Needs recommissioning, only fuel to be added as drained it for storage over winter. Have V5 and classed as a historic vehicle.
I would prefer to sell this, the N50, and the other Mobylette together as a lot of three for which I would accept £1,000 although, if sold individually, would look for £400 each.
Mobylette N50, XGT 716N 1st registered in 1974. This is in totally original condition; it was laid up some years ago and totally covered in wax oil (that remains on it) by its previous owner. It was running well last year but I have drained the fuel out over winter and it needs recommissioning. Comes with a small period windshield that I have removed. Historic vehicle registered and V5 in my name.
I would prefer to sell this, the other Mobylette, and the Solo together as a lot of three for which I would accept £1,000 although, if sold individually, would look for £400 each.
For Sale: Dave Cooper Bike Rack Carrier. It simply bolts on a tow bar and you lift the bike up, put it on and strap it down. Ideal for motorhomes or cars. These are still made today and now cost just shy of £80! It is fully adjustable so will take any moped and most motorbikes. Needs a new home and can be yours for Only £25.00!
Manurhin Hobby, taken in px for my Terrot, French import with NOVA, phone for more info and pictures. Not running yet but assured it was, but they always say that! Could be a nice project, recoil start!
Terrot ETD 125 for sale, 1951, has been restored prior to my purchase a year ago, UK registered with V5 in my name. A lovely looking bike, photos can be e-mailed. I have ridden it to a local show but it still needs some attention to carb as it is sometimes hard to start and runs poorly, like me! £1,995.
Yamaha YCS5E, starts, runs, motor sounds good, bought to sprint this year but all cancelled! Needs clutch cable, V5 present. Sell £1,200 ono, might swap for small frame Vespa?
---


This page was updated on 5 August 2020

| CAMmag Home Page |