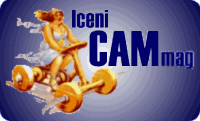 Market Place
A market place for cyclemotors, mopeds, autocycles and parts
If you've anything connected with autocycles, cyclemotors or mopeds that you'd like to sell or buy, then why not place an advert here? It's free, so you've nothing to lose. Adverts will automatically be removed after 90 days—or when you ask us, if you sell it before then. New adverts—those placed in the last three or four days—are highlighted in pink. If you'd like to place an advert here, please contact us.
This market place is meant for selling any 'one off' items you want to get rid of—if you have stocks of spares that you regularly sell, our Directory is the place to be listed.
Advertisers: please be aware that a number of advertisers in our Market section have received approaches from scammers.
More details here
---
1963 Velocette LE series 2, good all round condition, new carb, good oil pressure, rides well. £1595ono.
or .
Item Location: Grantham, Lincs.
1 Mobylette assembly: crankcase halves, barrel and reed valve (see photos). £25.00 + postage.
Contact Nigel:
or

Honda new carb, petrol tap and cable (suit Honda 50, 70, 90, or C200); Second hand coils (untested). £30.00 + postage.
Contact Nigel:
or

Raleigh moped spares. Some new ones, most are used and second hand (see photos). £45.00 + postage.
Contact Nigel:
or

Honda used headlight for a CB/CD 175 (see photos). £15.00 + postage.
Contact Nigel:
or

Morris badge.nbsp; £5.00 + postage.
Contact Nigel:
or

Japanese wing mirror (maybe Suzuki TS125?).nbsp; £10.00 + postage.
Contact Nigel:
or

All the following items are from a 1951–54 James Superlux Autocycle and are very usable but not perfect.
1. Front wheel with brake and spindle—£30
2. Front wheel rim only—£10
3. N.O.S wheel rim only—£15
4. Rusty handle bars, could be painted—£5
5. Levers, need straightening, could be painted—£5
6. Silencer, could be painted—£10
7. Rear rack, needs painting—£25
Please contact me on or e-mail me on for more information on the above items.
Searching for a Yamaha MJ50 Towny, quirky little moped from the '80s, some would say ugly and they may be right. Looking for a nice example, but anything considered. Based in Berkshire, but can travel a bit if it was a good one. Thank you!

Mobymatic AV88. New Seat, new chrome on tank. Wheels and spokes, tyres, tubes, cables, coils, etc. V5C in my name.
Note: been in a static display for 20 years, not been ridden for 35 years. Ring me for more information.
Reg number EJ0 26A, 1963. £750.
My telephone number is , Best time to catch me is in the evenings. Postcode is SN7 7DF.
Many thanks, Michael Bagshall.
Honda C200 90cc motor cycle, 4-speed footchange, circa 1964, c/w V5c. Engine turns over but not running. Selects all gears and clutch works. Original rear carrier and all four indicators. Has seat, though in poor condition. LH sidepanel is missing. Has ignition lock and key. Spares or repair: £500.
Contact Brian: Mobile (Ipswich)
I have acquired a New Hudson Restyled without engine covers and am looking to replace them.
I'm happy to consider any condition, or a template even.
Adam: .
Mobylette 40VL, 1974 in good general original condition and was running well in last Spring, but now on SORN. No time to play so time for someone else! Fitted Topbox and toolbox. £625.
Some spares included.
Richard:
(Limited delivery possible from Thetford.
Moulton super 4 M1, this is the smaller size classic Moulton with 14" wheels, designed to suit adults up to 5' 8" tall. Sturmey–Archer FW four-speed hub gears. Full working order: ride away. Original & unrestored, some broken cable clips (as there always are!) £95 or offer.
.
Wanted: a Raleigh Wisp.
Ideally a runner with V5, but anything considered: project, finished, etc.
Thank you.
Dave Taylor:

Wanted: good usable autocycle, small motor cycle, or scooter (possibly moped) for bumbling round the Norfolk lanes.
Thanks,
Mike:
Pair of Moby X1 or X7 wheels, surface corrosion but will clean up—yours for a £10 donation to the EACC.
(Collection from Gorleston, Norfolk.)
Mike:
Hi there,
My name is Richard Harding and I live in Christchurch, New Zealand. Amongst others I have a 1959 Norman Lido moped that is powered by a Sachs 2-speed engine. While is is reasonably complete it is missing the chain guards and engine covers. Does anyone have a set of these or possible fibreglass replacements? Any information on getting these rare items would be greatly appreciated. I'd really appreciate someone in the UK to check this out as it is important to retain history of these great machines. They seem to be very rare in New Zealand.
I also have 2 × Crescent 2000 mopeds in the stable (1957). Always looking for tail lamp lenses for these. Any help would be very much appreciated.
Many thanks
Richard Harding

Cazenave. Good original machine for recommissioning, run a few years back.
Call for details; based in East Sussex.
Phone or e-mail
---
Previously Sold
Trojan Cycle Motor, year unknown, seems to be complete, turns over freely and has compression, has original Trojan petrol tank with Trojan motif, also has cable. £125.00.
Huret speedometer with mounting bracket. It is in good working order and decent condition overall.
Looking for £22.50 including postage to the UK.
Yamaha MW 125 Tricity, 2016.
700 genuine miles, service history.
Half the price of a new one: £1,900 SOLD
For Sale: 1954 Cyclemaster, 32cc, original log book no KTP 117, New V5 log book 1980, Full instruction manual, Magneto overhauled by MopedLand. Housed in hopper trade bike. £475.00 ono.
Mobylette, 1974 Model with dual seat. The bike starts and runs fine, it does lose power after about 3 miles of running. 1974 with full V5 in my name. Speedo shows approx 900 miles. Electrics all fine including horn. Bike is on the south coast near Portsmouth. Price £600.
Honda Novio, powder coated and many new parts, ie: saddle, tank, tyres, piston and rings, carburettor, etc, etc. Not perfect but solid and sound throughout. Sadly no paperwork or v5, hence I feel a very attractive price of £395.
Honda Gyro Canopy, 1991, currently SORNed. I'm selling this as a project although it's in good condition and everything electrical is working, it will not respond to full throttle despite being an instant starter; it will rev up until you put a load on it then it holds back. I'm a 4-stroke chap so if your into two-strokes you might know the way to go. There is currently one on eBay for two thousand so I feel £795 to be a fair price to protect the next owner.
Phillips Gadabout. Spares or repair. £150.
Nice Bantam, good all round condition, newly rebuilt wheels, excellent chrome, British rims and new spokes, starts easily, needs some bulbs and a horn. Engine and frame have matching numbers. More photos on request. £1,600 or near offer.
BSA Winged Wheel, 1950s. The bike was dismantled years ago and many new parts were bought at the time. It has the correct Webb forks, carburettor and petrol tank. The petrol tank however has been assembled on the rack the wrong way round at sometime in the past. The petrol cap is the wrong one, although it just fits inside the tank, but incorrectly. One of the big ends has a broken con-rod and there is a broken gear case filler (see photos).
The whole lot needs assembly, there is corrosion on the wheels, and some parts WOULD need to be purchased (spares can still be obtained for this machine) to make it road worthy.
It comes with original service manuals & photocopied service manual and a non-transferable V5c log book for a Winged Wheel. The frame number is almost correct (only one number doesn't match) could be just a DVLA typo on the V5c. The wheel engine number however does not seem to tally.
As you can see there are lots of spares: 2 barrels, 4 cylinder heads, 2 carbs, 1 air filter, etc, etc (see photos). Some spares are brand new but were never fitted.
These bikes are becoming sought after and it will make a nice project for somebody, or a serious hoard of spares for somebody that owns one.

Price drop: £400.00 firm, No Offers.
Dave Cooper Junior Bike rack. Little used and in excellent condition, £30 ono.
Mobylette AV44, 49cc, needs restoration. First registered in 1963. Two Mobylette booklets and various parts. All original documentation and has a V5c. £340.
1995 Bernardi Buzz (also known as Delta Dart) on Dawes 7 geared cycle. All maintained in good order. With V5. Currently in use, MoT expires 2nd July. Fitted with battery lighting charged from a bottle dynamo. Super comfortable 'Big-Bum' seat with sprung seat post. Handlebar mirror, electronic speedo, soft panniers. Comes with copy of instruction manual, spare roller and a spare drive belt. Located in Lowestoft. £350.
1974 Mobylette N40. Original unrestored condition. Maintained in good running order ready to ride away. Tax & MoT exempt. Comes with original old instruction manual. Panniers included. Located in Lowestoft. £450.
1985 Honda Vision NE50. Lovely condition and it's been a hard choice to sell this, but I just can't justify keeping something in the shed that comes out only a couple of times a year. Currently there is no MoT (it has just lapsed). I will try to take it for one soon but the difficulty is my work shifts. I'm probably looking at the end of the month realistically before I can get it to Shorrocks the local bike place. New battery, V5 in my name, the plastics are good. Mileage appears genuine. New brakes on the front (very sharp). New fuel lines to replace the ones that had perished. Tyres in good nick. Starts on the button and rides like you would expect. Comes with another 1985 spares bike which also has a V5 (frame as rotten as a pear) as the lights alone were unique to this year—changed for the 1986 model.
£400 for both bikes or will swap for a running VéloSoleX (doesn't need to be registered).
Raleigh RM11
Ipswich area.
James Cadet. Clean condition. Too tall for me. £750.
---


This page was updated on 10 November 2019

| CAMmag Home Page |