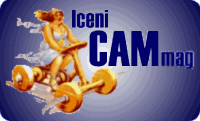 Market Place
A market place for cyclemotors, mopeds, autocycles and parts
If you've anything connected with autocycles, cyclemotors or mopeds that you'd like to sell or buy, then why not place an advert here? It's free, so you've nothing to lose. Adverts will automatically be removed after 90 days—or when you ask us, if you sell it before then. New adverts—those placed in the last three or four days—are highlighted in pink. If you'd like to place an advert here, please contact us.
This market place is meant for selling any 'one off' items you want to get rid of—if you have stocks of spares that you regularly sell, our Directory is the place to be listed.
Advertisers: please be aware that a number of advertisers in our Market section have received approaches from scammers.
More details here
---
Honda Novio, 49cc. Year of manufacture: 1977. Road tax exempt. Genuine 6,678 miles. Good running order / no smoking. Two good tyres. Comes with Honda manual and all documents. Asking £800 ono.
Viewing can be arranged. (Near Colchester, Essex.)
Charlie:
Power Pak on a delivery bike. This has been in storage, but is in good condition and it turns over OK. it should not take much to get it going; I've got to many Projects and not enough time to get it going. There is no logbook and it will need re-registering as the number appears to have been sold according to DVLA. £699 ono
Collection from Wellingborough, Northamptonshire.
Phone or
Simson SR50 (Habicht), £1,250.
Very rare in the UK. German made and registered here in the UK.
Year: 1998
Milage: 1,129
Moped 2 stroke
Brand new Battery.
Gear oil just changed.
Carb Cleaned
New Spark plug cap.
Basic service carried out.
Running perfect. Starts on first or second kick all year round! This thing is so fun and has so much style. It always turns heads. Great condition. These bikes will just keep running and running. Comes with manuals and detailed repair book. You will not see another one of these for sale in the UK. Easy to get a hold of parts from Germany. No current MoT, but everything is in running order and will easily pass.

After collecting motoring literature for almost 40 years and amassing a library of over 5,500 books and booklets, plus magazines, brochures, photos and colour slides, prints posters, cigarette cards, etc. I dramatically reduced the collection in 2003, and have since thinned it out further.
The time has come, however, when I need to clear the remainder. There are still some 2,000 books and booklets, hundreds of magazines, 1,000-plus brochures, prints, posters, calendars, photos, colour slides, postcards, cigarette cards, etc available, and I am open to offers for any. I have compiled a 63-page list of just the books and booklets which costs about £5 to photocopy and post.
While it contains virtually nothing now on motor cycles, no doubt many of your members will have an interest in other forms of road transport, so I would be grateful if you could put a mention in your club magazine, and anyone who would like a copy of the list please send a £5 cheque. (I don't have a PC.)
Many thanks,
A. Duncan, 4 Albion Close, Seaton, Devon, EX12 2X8
Wanted: a pre war or wartime Villiers-powered autocycle in good running order please. Wartime produced Rudge would be ideal but willing to consider any make/model. I have a running & road legal 1951 Garelli Mosquito and a nice Raleigh RM2c complete with brochures, manuals, and NOS leg shields I would be willing to trade if there is any interest.
Please e-mail me at: in the first instance.
Thanks ever so much,
Robert
WANTED: pair of tank badges for a 1957 Leopard Bobby
in good sound condition, or even broken or cracked
Chris,
Peugeot Vogue moped, 1992, 50cc, with V5c in my name. Short MoT to 5 October. This bike is in nice condition, tyres, brakes, lights and engine all good. It is very well equipped with electronic ignition, good working indicators, brake lights, and alloy wheels. Excellent suspension with new shocks fitted and a super sprung seat. The reed valve engine starts easily and has very good performance. A good spare engine, carbs, exhaust, indicators, wheels, etc, come with the bike. £450.
, Cambs.
Panterwerke Leopard Bobby 5, 1957, for sale. The engine runs, but without a decompressor fitted and a not so sure footed stand and collapsed knee it is a challenge. There is an oil leak and it smokes, typical German ally non-rust wheel rims, hand paint evident but it is as complete as possible and worthy of renovating as they are extremely rare, although I have been told that there is no problem with engine spares. I have the V5 in my name, the old brown logbook, and the handbook with the name 'Thompson Motors Burton Latimer'. The photos were taken on a sunny day and do not reflect its neglected condition, hence the price of £675.00
, (Witham Essex) Chris.
Lifan 110 Mini / Monkey Bike, 2010. This bike has only done 700 miles since new. It is black with purple stickers. A few of the covers are anodised in a fetching metallic red. It also has LED indicators fitted. It looks good and is in excellent condition. It has always been an 110cc and, other than the cosmetic mods, it is mechanically standard and not messed around with. It starts well from cold and goes very well but can be a little more temperamental starting when hot. I think it needs using. Whilst it is fun, I have decided it is not really 'my thing'. V5c in my name. MoT until 23/5/18. Currently on SORN. Asking £575 ovno. Plenty of fun for relatively little money. Come and take a look. Collection / delivery by arrangement.
Contact: Guy Bolton, Suffolk, .
Been clearing out workshop. Found a couple of old Sturmey–Archer 3-speed/dynohubs. One is in a rusty Westwood rim.
Also a Sturmey–Archer 3-speed twistgrip.
Free to whoever wants 'em or they go in the bin.
Rod Fryatt, (Lowestoft)
1955 BSA Bantam 150cc D3 model with plunger rear suspension. Registered 965 UYJ (non-transferable) c/w V5c. I used to ride this bike on the road several years ago, and have done many miles on it, but it's been laid up for a while no, so probably time it went to a new home. Everything works properly, runs well, lights and brakes all good. Wheels rebuilt with new 18" rims, and fitted with good tyres.
Felixstowe, Suffolk. £1,750 ono.
Tel Mobile: or landline: (ansaphone).
E-mail:
Norman Nippy, very original, 1958, engine turns over, £500.
, Braintree
1957 Zündapp Combinette S. This was a rescue project and is now a runner. Engine starts and runs fine, clutch and gears work well, electrics are OK, although I never got a proper horn for it. The bad bits, wheel bearings could do with replacing and the end chain guard bit is missing, fuel tap leaks (just needs a sealing washer) and seat is not original. Looking for £750.
, BD10 area.
1968 Kerry Capitano. Runs well and 2-gear box operating perfectly. Clutch plates recently renewed. Wheel chrome a bit surface rusty but still very sound. Tyre treads good but some side cracking. Needs a loving new owner. V5C is present so could be put on road quite easily. Horn and lights need connecting up but all complete. Engine is Minarelli. In Scotland but just east of Edinburgh so easily accessed. £500 or offers.
Contact Ted on or or .
Honda Helix 250 cruiser-scooter, 1990, Reg H344 PVG, c/w V5c. 4-stroke single, 250cc, liquid cooled. Was in use 2017, now on SORN. Excellent running order. New battery. Gnerally good condition, but scruffy seat cover. £675.
Call Brian, Ipswich.
Mobile: .
Mobylette AV89, 1977 Reg SRT 902R c/w V5c. In regular use with current MoT & tax, but now exempt. New tyres & tubes, All electrics work: lights & horn. Good original condition, factory paint, nice saddle. Correct square-barrel AV89 motor. Dell'orto carb. Starts easily, goes well—fast. Rides well. £525.
Call Brian, Ipswich.
Mobile: .
Honda PC50 engine, number PC50E-C E83780. C/w carb & both pedals. Motor turns over, good compression. Complete magset and front sprocket. £150 + £15 courier post.
Call Brian, Ipswich.
Mobile: .
Honda PC50 engine, number PC50E-C E37477. C/w carb & both pedals. Motor turns over, good compression. Complete magset. No front sprocket. £150 + £15 courier post.
Call Brian, Ipswich.
Mobile: .
Honda C50 engine, number C50E-6226774. C/w carb. 6V magset with points. Turns over, good compression. All good condition. £170 + £15 courier post.
Call Brian, Ipswich.
Mobile: .
Moulton super 4 M1, this is the smaller size classic Moulton with 14" wheels, designed to suit adults up to 5' 8" tall. Sturmey–Archer FW four-speed hub gears. Full working order: ride away. Original & unrestored, some broken cable clips (as there always are!) £100 or offer.
.
For Sale: VéloSoleX S-3800.
Complete, as new, no marks, never been on the road.
Toolkit, panniers with carriers, literature, etc.
Not registered. £660.
Tel:
No Texts, Leave no.
1982 Gilera 50TS, nice little project for someone, needs work so sold as a non-runner but I have had it running and it will start, some new parts fitted and with the bike, 1982 UK registered, not many of these about, £800.
Located in Durham, could help with transport up to 50 miles or so.
More photos on request, ring or text: .
Wanted: a decent rear wheel to fit a VéloSoleX S3800 (19" rim).


Reg Palmer.
Rolling Mobylette AV42 frame—no seat now. No engine, no paperwork. £25 collected from PR5 5JD

(leave a message if no reply)
Marty.
1952 Cymota on a Raleigh Superb Sports tourist bicycle with stainless steel wheels on a V5C log book, reg number XVV 674. £650.00

.
For sale: 1946 Brockhouse Corgi, 98cc, MK2. Reg number RFO 111, V5 log book. In good running condition: £1,750.

.
For sale: a 1955 Trojan Mini-Motor Mk5 on a Raleigh Superbe Dawn Tourist bicycle. V5C log book with stainless steel wheels. Reg number 744 YY, £850.

.
Unusual wind shield/screen. Appears(!) to have been fitted to a Puch Maxi (possibly the Executive model?) Please note there is no fixing kit. The screen itself is quite scratched but you won't be looking through it. Very trendy 1970s' day-glow orange. Suggest collection only due to size. £55 firm.
Thanks for looking.
Guy Bolton.

Tel: .

See www.mopedland.co.uk/guys/ for more items for sale.
---
Previously Sold
1986 Vespa PX125. This has been in storage, but is in good condition for its age. The engine kicks over and the gears select OK. It shouldn't take much to get this running; I just have too many projects and not enough time to get it done. The logbook is lost, but it is on the DVLA computer, so fill in the lost logbook form and send £25: problem solved. £895 ono.
1974 Mobylette. This has been in storage, but it is in good condition. Engine turns over OK, shouldn't take much to get this running. I've got too many Projects and not enough time to get it done. £275 ono
PUCH TX1 Super, only 7 miles. I got it two years ago new old stock, had it MoT'd and serviced and got the registration done with DVLA. I am unable to ride now: ill-health. Stunning, £850.
1967 Beta Camoscio Turismo made by Betamotor in Florence, 3-speed hand change. New tyres and tubes, brake shoes, rear sprocket, ignition coil rewind. Goes well and lights work. Have a dating certificate for Beta. £750.
1978 Mobylette N40. Another rescue project that runs well. It needs the lighting sorting out and could do with a lower ratio rear sprocket (I'll provide one with bike although the chain will need replacing to use it). Good bike for a run around. £300.
Raleigh Wisp, 1967 Reg PBJ 833F c/w V5c. On SORN. Starts and runs OK, but doesn't want to tick-over properly. Handlebars rechromed, new seat cover. New chain and new cables. Electrics all work: lights/horn. Good tyres. £475.
Motoconfort AU54, 1959. Reg 859 UYV with V5c. MoT & tax exempt, in regular use. Rigid frame / tele forks. Both half-width hub brakes work really well. Starts easily, goes very well. Lights work. 2 new tyres fitted. Original unrestored condition. £575
Honda CM200T twin, 1980, reg EHO 878W, 10 months MoT and taxed, in regular use. Good running order. Original condition. Good tyres, all good chrome, nice seat. Clean and tidy bike. Starts easily & rides well. £750.
Honda P50, 1967, reg VEV 116E. Overhead cam engine. No V5, but EV records survive and original reg might be recoverable under V765 scheme. Running in 2017, but carb problems. All original parts excepting carb cover. Good exhaust/silencer. Tank sound. Correct rear lamp unit. Good saddle. Good headlamp and speedo. Have carb, but no float needle. Spares or repair: £350.
For sale: 1957 Standard 8. Nice condition, runs well, Tax/MoT exempt. £4,000.
Trojan Mini-Motor, bench run, new rings, is on bike with all lifting and controls, will sell with bike or without; I am unwell and unable to finish it. £300 for all (ie: bike and all Trojan parts).
1954 New Hudson, looking for £1,650.
1966 Mobylette AV42. Some additional parts: has front & rear mudguards, side panel, number plate & holder (cables, chain, pedals, etc. Has been running but currently doesn't. Old Log book, MoT and tax disc—last on road in 1978, don't think it will take much to get back on the road. Engine number matches log book. £150.
1954 James Cadet motor cycle for sale. £1,150.
1988 Suzuki GN250, good condition, very low mileage, used daily but little bikes are taking up more garage space so something has to go! ( and I have other GN's ). Call or text for more info and I can e-mail photos, £1,095 ovno.
---



This page was updated on 15 October 2018

| CAMmag Home Page |
---