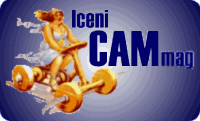 Market Place
A market place for cyclemotors, mopeds, autocycles and parts
If you've anything connected with autocycles, cyclemotors or mopeds that you'd like to sell or buy, then why not place an advert here? It's free, so you've nothing to lose. Adverts will automatically be removed after 90 days—or when you ask us, if you sell it before then. New adverts—those placed in the last three or four days—are highlighted in pink. If you'd like to place an advert here, please contact us.
This market place is meant for selling any 'one off' items you want to get rid of—if you have stocks of spares that you regularly sell, our Directory is the place to be listed.
Advertisers: please be aware that a number of advertisers in our Market section have received approaches from scammers.
More details here
---
Phillips Gadabout fuel tank wanted desperately please, to progress restoration. The tank I have is rusted beyond any repair, so any tank considered, anywhere, cash waiting. No tank could be worse than the one I have surely?
Please e-mail:
Tel:
or write Rodney Smith, 109 New Laithe Hill, Newsome, Huddersfield, HD4 6RF.
For sale: Vintage style Chinese bicycle with robust rear stand (may fit a rear engined cyclemotor), £50.
Buyer can collect from either Haverhill, Royston, or Chatteris.
Phone .
Mobylette AV79, runs, no docs. £250.
Contact Steve on
Retford, DN22 7PW.
Mobylette Cady, weak spark, no docs. £180.
Contact Steve on
Retford, DN22 7PW.
1951 Villiers Moped Engine for sale. This lot is a barn find Villiers engine, according to the engine number it is possibly an 801 2F Single Speed Bown Auto Roadster 1950-1952. Please do your own research. Engine is currently in a seized state; other than putting WD40 in the plug hole I haven0146t tried to dismantle anything. The crank of the bike frame is also seized so it could be a sign of just age & barn storage. But I'm selling as seen. Full Number is 801 5436 if it helps. I hoping to get somewhere around £300 but I'm open to discussion or extra knowledge.
or .
Item location: Grantham, Lincs, but please check, I get around.



[Editor's note: 801-numbered 2F engines were used in most makes of autocycle; the remains of the frame look like New Hudson.]
1951 Villiers Moped Engine for sale. I have some end of service dodgem cars for sale (motors have been removed as these are £1,600 each new, £800 second hand). Ideal pub, club, restoration, mobility scooter conversion. £399 each.
Can palletise if required. Colours may vary, all similar condition, just out of service.
or .
Item Location: Grantham, lincs.
Wanted to use with a Vincemt Firefly: cyclemotor bicycle with dropped top tube, eg: BSA, Mercury, Elswick–Hopper, Phillips, Triumph Trimaster, etc.
Would be interested in anything from a complete bicycle to a bare frame.

If you can help, please call Terry Winser on .
VéloSoleX 660, 50cc, manufactured in 1957. Vintage bike, first UK registered 18.01.2018. V5c in my name. Declared historic vehicle. Mot and tax exempt, inexpensive to insure. New VéloSoleX type tyres and new tubes. New saddle and small saddle bag. Nice age-related number on new plate. Engine starts within a few metres and runs well, and lights are working OK. £450.
, Cambs.
1963 Velocette LE series 2, good all round condition, new carb, good oil pressure, rides well. £1595ono.
or .
Item Location: Grantham, Lincs.
1 Mobylette assembly: crankcase halves, barrel and reed valve (see photos). £25.00 + postage.
Contact Nigel:
or

Honda new carb, petrol tap and cable (suit Honda 50, 70, 90, or C200); Second hand coils (untested). £30.00 + postage.
Contact Nigel:
or

Raleigh moped spares. Some new ones, most are used and second hand (see photos). £45.00 + postage.
Contact Nigel:
or

Honda used headlight for a CB/CD 175 (see photos). £15.00 + postage.
Contact Nigel:
or

Morris badge.nbsp; £5.00 + postage.
Contact Nigel:
or

Japanese wing mirror (maybe Suzuki TS125?).nbsp; £10.00 + postage.
Contact Nigel:
or

All the following items are from a 1951–54 James Superlux Autocycle and are very usable but not perfect.
1. Front wheel with brake and spindle—£30
2. Front wheel rim only—£10
3. N.O.S wheel rim only—£15
4. Rusty handle bars, could be painted—£5
5. Levers, need straightening, could be painted—£5
6. Silencer, could be painted—£10
7. Rear rack, needs painting—£25
Please contact me on or e-mail me on for more information on the above items.
Searching for a Yamaha MJ50 Towny, quirky little moped from the '80s, some would say ugly and they may be right. Looking for a nice example, but anything considered. Based in Berkshire, but can travel a bit if it was a good one. Thank you!

Mobymatic AV88. New Seat, new chrome on tank. Wheels and spokes, tyres, tubes, cables, coils, etc. V5C in my name.
Note: been in a static display for 20 years, not been ridden for 35 years. Ring me for more information.
Reg number EJ0 26A, 1963. £750.
My telephone number is , Best time to catch me is in the evenings. Postcode is SN7 7DF.
Many thanks, Michael Bagshall.
Honda C200 90cc motor cycle, 4-speed footchange, circa 1964, c/w V5c. Engine turns over but not running. Selects all gears and clutch works. Original rear carrier and all four indicators. Has seat, though in poor condition. LH sidepanel is missing. Has ignition lock and key. Spares or repair: £500.
Contact Brian: Mobile (Ipswich)
---
Previously Sold
1955 Francis Barnett Cruiser 75 in oily rag condition, exhaust system is silver painted but solid, rear lens is broken, needs a little TLC to get running, v5, manual, and some spares plus original rear rack and panniers—£1,000, no offers.
Trojan Cycle Motor, year unknown, seems to be complete, turns over freely and has compression, has original Trojan petrol tank with Trojan motif, also has cable. £125.00.
Huret speedometer with mounting bracket. It is in good working order and decent condition overall.
Looking for £22.50 including postage to the UK.
---


This page was updated on 12 December 2019

| CAMmag Home Page |