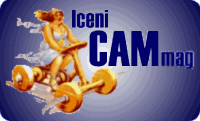 Market Place
A market place for cyclemotors, mopeds, autocycles and parts
If you've anything connected with autocycles, cyclemotors or mopeds that you'd like to sell or buy, then why not place an advert here? It's free, so you've nothing to lose. Adverts will automatically be removed after 90 days—or when you ask us, if you sell it before then. New adverts—those placed in the last three or four days—are highlighted in pink. If you'd like to place an advert here, please contact us.
This market place is meant for selling any 'one off' items you want to get rid of—if you have stocks of spares that you regularly sell, our Directory is the place to be listed.
Advertisers: please be aware that a number of advertisers in our Market section have received approaches from scammers.
More details here
---
Mobylette AV44, 49cc, needs restoration. First registered in 1963. Two Mobylette booklets and various parts. All original documentation and has a V5c. £340.

I can send more photos to anyone who is interested.
1995 Bernardi Buzz (also known as Delta Dart) on Dawes 7 geared cycle. All maintained in good order. With V5. Currently in use, MoT expires 2nd July. Fitted with battery lighting charged from a bottle dynamo. Super comfortable 'Big-Bum' seat with sprung seat post. Handlebar mirror, electronic speedo, soft panniers. Comes with copy of instruction manual, spare roller and a spare drive belt. Located in Lowestoft. £350.
Phone Rod on or

Honda 1986 NE50 Vision Spares:

Headset with lights & switch gear (No speedometer)—£20 posted within the UK.

Front wheel, spindle, spacer, hub with brake cable, gear drive and speedo cable—£30 posted within the UK.

Petrol tank, sender, cap and vac tap—no holes or leaks—£10 (unable to post as not been able to drain fully and it honks of fuel)

Set of plastic panels: leg shields, inner with glove box. rear panels—£25 the lot (collection only due to bulk).

Lock set: ignition (wires cut along loom), glove box, and seat lock with 1 key—£13 Posted within UK.

Engine, exhaust, rear wheel, & carb (one complete unit) seized from standing—£30 (collection from PR5 5JD or arrange your own pick up)

Rear shock—rusty but still damps—£10 posted within UK.

Rear light unit (early type with indicators)—£15 posted within the UK.

Other small bits may be available, please e-mail if there is something you need.

Marty


Puch Maxi silencer complete with baffles (part No 349.1.16.000.2), used condition, some surface rust and a few welded repairs, but sound usable condition. £10.
Great Shelford, Cambs.
Tel: .
BSA Winged Wheel, 1950s. The bike was dismantled years ago and many new parts were bought at the time. It has the correct Webb forks, carburettor and petrol tank. The petrol tank however has been assembled on the rack the wrong way round at sometime in the past. The petrol cap is the wrong one, although it just fits inside the tank, but incorrectly. One of the big ends has a broken con-rod and there is a broken gear case filler (see photos).
The whole lot needs assembly, there is corrosion on the wheels, and some parts WOULD need to be purchased (spares can still be obtained for this machine) to make it road worthy.
It comes with original service manuals & photocopied service manual and a non-transferable V5c log book for a Winged Wheel. The frame number is almost correct (only one number doesn't match) could be just a DVLA typo on the V5c. The wheel engine number however does not seem to tally.
As you can see there are lots of spares: 2 barrels, 4 cylinder heads, 2 carbs, 1 air filter, etc, etc (see photos). Some spares are brand new but were never fitted.
These bikes are becoming sought after and it will make a nice project for somebody, or a serious hoard of spares for somebody that owns one.
My name is on the logbook and I have been the owner for the last 20 years.
£495.00 ono

Phone or contact

CASH ON COLLECTION, NO PAYPAL; BUYER COLLECTS from North Nottinghamshire.
Pallas carburetor, complete with throttle cable.
Looks all there othere than the end of the banjo snapped off.
Slide and float present. £25.00

.
Mobylette Cady, solid bike, did have it running a few years ago, no docs, £200.
Contact Steve on:
.
Francis Barnett Merlin, 1949, in very good condition, comes with spare engine, cables, and manuals. £2,100 ovno
, North Yorkshire.
Puch VS50D, 1975, very good order, only 5,868m from new. V5 historic in my name, had bike for 6 years, runs great. £700 firm.
Ray, Worthing, West Sussex

Spartamet motorised bicycle, 1994. Road legal with V5c in my name. MoT until May. Quality Dutch Sparta bike. Hub brakes, halogen dynamo lights. Excellent tyres, and comfortable saddle. Built in German Sachs 30cc engine. Electronic ignition, so starts easily, runs well. Good running spare engine also included. £450 ono.
. St Ives, Cambs.
For Sale: Mobylette AV44 De Luxe MkII, 1962, UK registered, it has a V5 which was issued this year. Runs, but a little temperamental starting. Now has chain guards on both sides. New reg plate added in old style—£595 ono.
Collection is from Lee on the Solent.
Tel:
SH50. 11,670 on clock. Old MoTs. MoT to May. New belt & rollers 18 months ago. Have fitted a 70 pot & piston. Comes with top box, book, & 50cc piston kit. £300 for both bike & trailer.
Joe
---
Previously Sold
1974 Mobylette N40. Original unrestored condition. Maintained in good running order ready to ride away. Tax & MoT exempt. Comes with original old instruction manual. Panniers included. Located in Lowestoft. £450.
1985 Honda Vision NE50. Lovely condition and it's been a hard choice to sell this, but I just can't justify keeping something in the shed that comes out only a couple of times a year. Currently there is no MoT (it has just lapsed). I will try to take it for one soon but the difficulty is my work shifts. I'm probably looking at the end of the month realistically before I can get it to Shorrocks the local bike place. New battery, V5 in my name, the plastics are good. Mileage appears genuine. New brakes on the front (very sharp). New fuel lines to replace the ones that had perished. Tyres in good nick. Starts on the button and rides like you would expect. Comes with another 1985 spares bike which also has a V5 (frame as rotten as a pear) as the lights alone were unique to this year—changed for the 1986 model.
£400 for both bikes or will swap for a running VéloSoleX (doesn't need to be registered).
Raleigh RM11
Ipswich area.
James Cadet. Clean condition. Too tall for me. £750.
Honda Graduate. 1972, nice clean condition & good working order. Complete with top box. £500.
Peugeot BBV for restoration, engine runs but clutch stuck on, fuel tank needs cleaning out, solid bike, no docs, £300.
Mobylette AV47, 1957. Very rare de luxe open frame model with front suspension, drum brakes and a variator. Everything mechanical overhauled with original patina retained.
Engine rebuilt with new mains (SKF), crank seals and piston rings. New steering head, pedal, wheels and cylinder head pivot bearings.
New fork bushes and seals, variator linkage overhauled, new rod machined and play removed from its mountings.
Centre stand welded/machined, play removed and new bush and bolt fitted.
New brake shoes front and rear. New condenser externally mounted. New throttle cursors.
All new cables and handlebar grips. New quality drive chain and vee-belt.
Have fitted a new type variator but original 'kick clutch' included.
Fuel tank cleaned out, petrol tap overhauled, carb rebuilt, new fuel pipe.
Road tax and MoT exempt and ready for the summer. Just needs engine covers and UK number plate light but I've been using it like this without any problem.
It's cost me over £700 with all the parts and machining, etc, but willing to let it go for £600. No offers.
Norman Nippy, 1961,
excellent condition with old and new log books,
manual in red—£1,250—SOLD
Raleigh RM6, 1971, original spec, well maintained £500.
Gilera 50TS, 1982, V5 present in my name, lots of new parts, bike will start but doesn't run properly, beyond me… £600 ono.
---



This page was updated on 21 May 2019

| CAMmag Home Page |
---