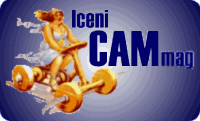 Market Place
A market place for cyclemotors, mopeds, autocycles and parts
If you've anything connected with autocycles, cyclemotors or mopeds that you'd like to sell or buy, then why not place an advert here? It's free, so you've nothing to lose. Adverts will automatically be removed after 120 days—or when you ask us, if you sell it before then. New adverts—those placed in the last three or four days—are highlighted in pink. If you'd like to place an advert here, please contact us.
This market place is meant for selling any 'one off' items you want to get rid of—if you have stocks of spares that you regularly sell, our Directory is the place to be listed.
Advertisers: please be aware that a number of advertisers in our Market section have received approaches from scammers.
More details here
---
For sale: 1952 Cyclemaster (Engine No A58994) on Raleigh Superbe Sports Tourist bicycle. Engine rebuilt by Pete Stratford in 2020. Registered as an Historic Vehicle with V5 in my name. Runs well, condition as seen in photographs—£625.00 ono
Cash on collection from Derbyshire.
E-mail for more details.
1952 Excelsior Spryt autocycle with 98cc Spryt Mk2 motor—£1,200.
Original reg LMJ 283 c/w V5c (non-transferable). Complete and pretty much original. Has had wheels rebuilt with new Sanremo chrome rims. Includes both sidepanels with mounting bracket, and leather tool bag behind saddle. Had has quite a bit of 'work' done, but needs further attention to complete. Engine has good compression, magneto set overhauled and good spark, carb overhauled, and fuel tank cleaned out. Last run for IceniCAM article 'A Midsummer Night's Dream' in 2017, but not run since (after it coughed out at the end of the road test). Lost interest in this bike, so it wants a new home. Since the motor appears generally sound, the conclusion is the the crank seal might want replacement, since everything else seems OK. Clutch drags and wants investigation, so NEW chainwheel plate included, and also includes new crank seal 162.112.37.

Tel: (Ipswich).
For sale: 1991 Jawa 50—£600
Please phone Vince on (Felixstowe)
For sale: 1976 Mobylette 40 Series Mobymatic, Reg: PDX 141R.
Please phone Dave on
For sale: 2016 Tomos Classic 45XL, Reg: GK16 LDA. Excellent state & working condition—single careful owner, new MoT just done. Bought new in 2016 from Tomos UK. Only 1,333km on clock. Auto-lube system under carrier rack with 'Low Oil' warning light in headlamp. With all features as shown in photos and owner's manual; with brake lights and indicators. For sale at £800 £590.00 or reasonable offer.
Buyer collects.
Selling due to needing to exercise bad knee several hours/day to maintain my mobility, therefore no spare time. Garaged in secure basement of central Norwich City new flats close to railway station. Easy to get to, simple instructions to follow.
Enquiries to any of my contact details below: Mr Hillard Zylstra (Brit since mid last Century! Born in Holland.)
Mob:
Landline:
E-mail:
For Sale: 1953/54 James Superlux, which I restored in 2009 and which was last used on a VMCC Bedfordshire run in July 2021.
I'm looking for £1200.00 or very near offer, or a part exchange for a restoration project: 1953 Falcon/Merlin/Kestrel or what have you?
For more info and photos, please contact Chris Saunders on or .
1963 Phillips Gadabout MkIV in excellent original condition. Runs beautifully, unmodified, history, instruction book, repair manual, and many rare parts. Limited production run, only two or three left but all parts available (Raleigh RM5 or Motobecane AV89). £2,000.
Call for details (Lincoln),
or e-mail .
Wanted: moped, light motor cycle, any condition, anything considered—what have you?
Call Brian:
Thanks.
1967 RM11/12, very nearly completed rebuild. Powder coated frame, new rims and tyres, newly spoked. Reasonable paintwork, new carb. Needs exhaust fitted and engine and wiring finished off. Run out of energy myself, realised I can only use step-thru frames. Must go, offers.
Phone Ted on or
Berini van Gazelle, 1968, lots of new parts, starts easily, has dating certificate but not UK reg yet. Located in Dumfries. £500 ovno.

Note: 48cc engine, so NOVA is not required.
Three autocycles for sale:
In Clare Auction's Late Summer Sale on 11th Sep 2021 from 10am.
On-line catalogue
1967 Raleigh Wisp in excellent original condition, history, instruction book,repair manual, factory advertising material, leg shields, kept in good order with parts replaced where necessary. It has its original carrier and petrol tap, the paint work is untouched, with its factory and supplier label, the Dunlop tyres are possibly the original ones. V5C in my name, Offers over £1,000.
Call for details (Essex).
1989 Spartamet Classic, clean bike, UK registered with V5. Starts and runs well, MoT until Feb 2022, gel saddle, bike in central London—£650.

.
1959 NSU Quickly, garage find with no docs, engine turns with good compression, missing handlebar grips and speedo blank but does have its pump. Comes with windscreen, bike in central London—£650.

.
Johnson Sea Horse. I came across this lovely old boat engine, I'm told it was running when stored. It dates to 1938. It's a short shaft, engine turns, has compression. It's completely oOriginal with all original parts, no fabrications—£250.


.
New Hudson Autocycle, 1945, 98cc Villiers Junior De luxe engine, single speed with manual clutch, V5c (non-transferable). Was part of a private collection then displayed at the local garage. Nice condition. Comes with spares including an engine. Price: £1,750.00 or near offer.
Devon area—may be able to help with delivery.
Contact Mark on .
For sale: 1975 Mobylette. New tyres, rear sprocket, etc. Last taxed in 1995, V5 in my name—£530.00 £450.00
Phone Geoff on .
For sale: 32cc Cyclemaster wheel—£375.
Working order (currently up and running but I want to keep the bicycle so am selling the wheel unit only).
Phone Paul on (North Walsham).
For sale: Raleigh RM5 Supermatic moped, 1968, engine turns over, has paper work—£600
, Braintree
1962 Norman Nippy Mk V Automatic with sympathetic restoration retaining age related patina and using as many original parts as possible. The moped has historical vehicle status, original registration and a modern V5 certificate, the engine is good and has been decarbonised, new cylinder head and exhaust gaskets. Due to the age of these mopeds and lack of modern engineering there can be no guarantees after sale and the bike will be bought as seen, the sale price is £750.00
Contact by mobile phone:
Payment by cash on collection.
For sale: 1960 Paloma Lavalette in original as found condition; it had the engine re-built with new main bearings & seals, drive belt, new tyres & tubes fitted a few years ago. It's been standing, so will need the carb cleaning. V5c with non-transferable age-related number, original handbook in French and an English copy included. A cheap classic at £325 ovno.
E-mail
I have AV89 front forks to sell, I would guess about £40 plus postage.
They are little used and in good condition. I bought them a few years ago thinking that they would fit the AV44 but, of course, they don't.
Nick Hopkins
E-mail:
Pershore area of Worcestershire.
---
Previously Sold
BSA GT50. Very good condition, interesting piece of history. Restored years ago and placed in store, recently re instated, all working. V5 and now T&T exempt. £2,200.
Please note I am on the Isle of Wight so please factor this in to your plans.
Call for details: .
NSU Quickly, 2-speed, original non-transferable reg, in very good condition, lovely runner, historic V5, T&T exempt. £2,200.
Honda MB50. Great bike, V5, big bore kit. 50cc barrel included. £2,500.
Petrol Motorized Bicycle. Built as a bit of fun on a imitation Pashley bicycle, for field use. 50cc engine which is pull and pedal start. Disc brake and front suspension. Even has a battery operated set of rear indicators.
For sale: Golden Eagle Cyclemotor attachment. The wheel size is 26×2, it comes as a complete kit ready for installation on to a bicycle. The engine is a Red Max 25cc engine, is belt driven and goes really well. All the necessary controls are available. For a better idea how these attachments fit Google 'Golden Eagle Bike engines'. Collection preferred from Mansfield, North Nottinghamshire or will post at a cost of £20.00. Price of the complete attachment is £175.00 + post if required.
For sale: 1972 Mobylette 40V. Good running condition, V5C, in regular use. New carburettor, MoT'd until no longer needed. Runs on V112. Original, complete. Needs a little TLC in paintwork department and general tidying. Everything works. Offers!
For sale: Honda 50cc moped, 1975, in its original state, hasn't been repainted. The bike has some surface rust and scratches, odometer reads 4,900, everything works, new front brakes and exhaust, a collectable mirror, DVLA registered, collected from a barn. First registered to the Bishop of Norwich. Price £1,165.
Sachs Spartamet with electric start. Really good condition and runs nicely. Located in Mansfield, Nottinghamshire. Unfortunately no docs so you would have to register it to use legally on UK roads. £395.00
Mobylette AV42, year 1964, for spares or repairs. Comes with an old dating certificate and the NOVA. Comes with 2 engines, one turns over and one is seized. £295 or near offer.
Barn find Mobylette, 1976, no logbook but on the DVLA database. For restoration or spares. Engine turns but piston is not fitted. Needs new rings and little end bearing. One pedal missing. £295 or near offer.
For Sale: 1973 Honda C70, in good condition for a 48 year old bike, tank cleaned out, with fresh oil and petrol added, ready for the next owner, comes with V5C and key. £1,670
1954 Power Pak Standard fitted on a 1948 Raleigh Superb Tourist bicycle. Circumstances dictate lack of use. Was running well when featured in the Iceni CAM 'Upside Down' article. No documents. Expired dating certificate and instruction books. £500.
Raleigh Wisp leg shields good condition, sprocket, large helmet as new—£100 the lot.
1975 Romeo Scorpion P6, very, very good condition, everything works except horn! Not UK registered (yet) has NOVA and dating certificate—£2,050 OVNO
GYS/Motamite/Cairns engine with Wipac Bantamag set and second spare Bantamag set—£75 the lot.
Turns over and produces weak spark. No piston rings currently fitted, but have new set ready to fit. Pics show all there is; it's missing the mounting frame, carb, exhaust pipe, mag cover, decompressor operating mech, fuel tank and front mudguard, so basically just value as engine spares because it'd very difficult to rebuild it without the rest of the kit.
---


This page was updated on 22 September 2021

| CAMmag Home Page |