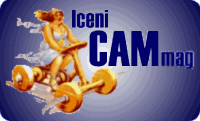 Market Place
A market place for cyclemotors, mopeds, autocycles and parts
If you've anything connected with autocycles, cyclemotors or mopeds that you'd like to sell or buy, then why not place an advert here? It's free, so you've nothing to lose. Adverts will automatically be removed after 90 days—or when you ask us, if you sell it before then. New adverts—those placed in the last three or four days—are highlighted in pink. If you'd like to place an advert here, please contact us.
This market place is meant for selling any 'one off' items you want to get rid of—if you have stocks of spares that you regularly sell, our Directory is the place to be listed.
Advertisers: please be aware that a number of advertisers in our Market section have received approaches from scammers.
More details here
---
1974 Mobylette N40. Original unrestored condition. Maintained in good running order ready to ride away. Tax & MoT exempt. Comes with original old instruction manual. Panniers included. Located in Lowestoft. £500.
Phone Rod on or

1995 Bernardi Buzz (also known as Delta Dart) on Dawes 7 geared cycle. All maintained in good order. With V5. Currently in use, MoT expires 2nd July. Fitted with battery lighting charged from a bottle dynamo. Super comfortable 'Big-Bum' seat with sprung seat post. Handlebar mirror, electronic speedo, soft panniers. Comes with copy of instruction manual, spare roller and a spare drive belt. Located in Lowestoft. £400.
Phone Rod on or

Puch VS50D, 1975, very good order, only 5,868m from new. V5 historic in my name, had bike for 6 years, runs great. £700 firm.
Ray, Worthing, West Sussex

Spartamet motorised bicycle, 1994. Road legal with V5c in my name. MoT until May. Quality Dutch Sparta bike. Hub brakes, halogen dynamo lights. Excellent tyres, and comfortable saddle. Built in German Sachs 30cc engine. Electronic ignition, so starts easily, runs well. Good running spare engine also included. £450 ono.
. St Ives, Cambs.
For Sale: Mobylette AV44 De Luxe MkII, 1962, UK registered, it has a V5 which was issued this year. Runs, but a little temperamental starting. Now has chain guards on both sides. New reg plate added in old style—£595 ono.
Collection is from Lee on the Solent.
Tel:
Norman Nippy, 1961,
excellent condition with old and new log books,
manual in red—£1,250.
Tel:
SH50. 11,670 on clock. Old MoTs. MoT to May. New belt & rollers 18 months ago. Have fitted a 70 pot & piston. Comes with top box, book, & 50cc piston kit. £300 for both bike & trailer.
Joe
Raleigh RM6, 1971, original spec, well maintained £500.
(Ipswich).
1968 Kerry Capitano. Runs well and 2-gear box operating perfectly. Clutch plates recently renewed. Wheel chrome a bit surface rusty but still very sound. Tyre treads good but some side cracking. Needs a loving new owner. V5C is present so could be put on road quite easily. Horn and lights need connecting up but all complete. Engine is Minarelli. In Scotland but just east of Edinburgh so easily accessed. £500 or offers.
Contact Ted on or or .
Le guide du VéloSoleX, by Franck Méneret—£25
Le VéloSoleX de mon père, Méneret and Goyard—£25
Le cylomoteur à galet, Sylvie and Franck Méneret—£25
Du cyclomoteur à la mob, Bernard Soler-Thèbes—£30 SOLD
Villiers singles and twins (Osprey), Roy Bacon—£25
Stinkwheel Saga, Episodes 1 and 2—£30
If anyone would like the lot—£150 + postage!
All prices plus postage, or collection welcome from Lichfield, Staffs
Contact Jerry Turner on , or .
1950 Raleigh with Trojan Mini-Motor, four-speed Sturmey–Archer gear on the rear wheel with built in dynamo for lighting system. V5C in my name, original registration book. As you can see, engine not fitted to bike. It's got a weak spark—not had it running. £300.
Many thanks, Steve:
.
.
Gitane Grand Sport, 1977, rare Franco-Italian sports moped, UK-registered, tax & MoT exempt, only 2,000 miles, restorred and in excellent condition, £2.995.
(Selling to make way for a classic car.)
Please call Graham on (Braintree).
Wanted: I'm after the pedal crank and pulley assembly for a Raleigh RM1
and a seat cover for a Norman Nippy: the rubberised one that stretches over a metal hoop frame.
Any condition considered.
Contact me at .
Many thanks,
Dave (shedbuilt dave on YouTube).
WANTED for Kerry Capitano moped, approx.1965: petrol tank, front mudguard and lights.
This is the Automatic version, but I don't think that affects these items.
Richard Rowsell, Wickford, Essex.
Tel: .
Puch Maxi silencer complete with baffles (part No 349.1.16.000.2), used condition, some surface rust and a few welded repairs, but sound usable condition. £15.
Can post for additional £12.50, or collect from Great Shelford, Cambs.
Tel: .
Motor cycle wanted: CD175, CB175, CB200, or similar, WHY?
Call Brian, Ipswich.
Mobile: .
I have a 1967 Raleigh Wisp for sale and wondered if anyone would be interested. I can demo it running. I have upgraded/refurbished quite a lot, ie: Engine now 75cc (from 50cc), Re-chromed most parts, Fitted LED lights within original lamp housing, Rewired the bike with front and back lights and a horn, It passed its last MoT with no problems. I have the V5C.
In its present state I would want £600 for it.

For Sale: Ariel 3

HELP!
Looking for a new, or very good used, exhaust for a 1987 Honda CH125E Spacy.
The original part number was 18300-KJ9-010 but was superceded by part number 18300-KJ9-671.
Tried all the usual suspects but no luck, so the bike has to stay in the shed!
If you can help: .
My name is Chris.
Many thanks.
Laverda 50cc four-stroke scooter from 1961. I have the log book and plenty of other paperwork to go with the bike. The frame has been powder coated, engine re-built and new tyres and tubes fitted, the scooter does not need tax or MoT as it is exempt. Will need a check over as it has been standing for a short time. I am looking for £875.00 for this very rare model scooter.
I can be contacted on or e-mail
I live in Stoke-on Trent area.
Lifan 110 Mini / Monkey Bike, 2010. This bike has only done 700 miles since new. It is black with purple stickers. A few of the covers are anodised in a fetching metallic red. It also has LED indicators fitted. It looks good and is in excellent condition. It has always been an 110cc and, other than the cosmetic mods, it is mechanically standard and not messed around with. It starts well from cold and goes very well. Whilst it is fun, I have decided it is not really 'my thing'. V5c in my name. Currently on SORN. Asking £600 ono. Plenty of fun for relatively little money. Come and take a look. Collection / delivery by arrangement.
Contact: Guy Bolton, Suffolk, .
---
Previously Sold
Mobylette AV47, 1957. Very rare de luxe open frame model with front suspension, drum brakes and a variator. Everything mechanical overhauled with original patina retained.
Engine rebuilt with new mains (SKF), crank seals and piston rings. New steering head, pedal, wheels and cylinder head pivot bearings.
New fork bushes and seals, variator linkage overhauled, new rod machined and play removed from its mountings.
Centre stand welded/machined, play removed and new bush and bolt fitted.
New brake shoes front and rear. New condenser externally mounted. New throttle cursors.
All new cables and handlebar grips. New quality drive chain and vee-belt.
Have fitted a new type variator but original 'kick clutch' included.
Fuel tank cleaned out, petrol tap overhauled, carb rebuilt, new fuel pipe.
Road tax and MoT exempt and ready for the summer. Just needs engine covers and UK number plate light but I've been using it like this without any problem.
It's cost me over £700 with all the parts and machining, etc, but willing to let it go for £600. No offers.
Gilera 50TS, 1982, V5 present in my name, lots of new parts, bike will start but doesn't run properly, beyond me… £600 ono.
1966 Raleigh RM6 and helmet. In original condition. New tyres, new cables, fuel tank solid, good spark and compression. Was running around a year ago, but no attempt to start since. V5 present. £300.
Honda C100 Cub, 1965, restored 2003, runs & rides well, 11,000 miles from new, tax/MoT exempt, £1,850.
Honda SS50, 1977, fitted C90 electric start engine, runs & rides well, tax/MoT exempt, £1,250.
1984 Tomos A3k moped, currently on SORN, I bought this for a project, have fitted two new tyres, new carburettor, new headlight, ignition switch, & horn. Is ready for use, definitely not immaculate but solidly tidy. I only wish to recover what I've laid out: £195:00.
Tomos A3 Disco, 1989—for spare parts or restoration, £90.
Honda NH80 Vision DX. Rear brake needs attention but otherwise runs & rides well. I've used this to commute to work (20 miles/day) without any issues. Bodywork poor (rear panels present, but not currently fitted). MoT'd till June or July 2019. Log Book present. £200.
Raleigh Wisp for sale. Restored to a reasonable ride-able condition with many new parts. Only rattle can sprayed but with correct colour. Everything works and it has a V5 in my name. Historic tax and MoT exempt. Located in Christchurch. £475 ono.
NSU Quickly, 1960, 2-Speed, with V5C,
excellent runner in nice unrestored condition, known history—£1,000. SOLD.
My Ariel 3 is for sale, rebuilt engine, new main bairings, new crank seals, new clutch and belt, new piston and hone, new throttle cable, runs sweetly, have covered around 100 miles since rebuild. Comes with all factory extras: screen, mirrors, and spare wheel; all tyres good and three brand new tyres to go with it. Been to a couple of bike meets and it sure turns heads; reluctant sale—£650.00.
Honda Helix 250 cruiser-scooter, 1990, Reg H344 PVG, c/w V5c. 4-stroke single, 250cc, liquid cooled. Was in use 2017, now on SORN. Excellent running order. New battery. Generally good condition, but scruffy seat cover. Must be sold, hence only £575.
Suzuki FZ50, 1984, with V5c, quality Suzuki moped in very nice condition. Automatic 2-speed engine with electronic ignition, fitted with new cylinder and piston upgrade, better carburettor, new exhaust system, new rear tyre. Excellent tyres, brakes, lights and suspension, running on pre-mix as I prefer it to a pump, but original oil tank, oil pump, carb and cables, etc, come with the bike. The Suzuki is very comfortable to ride, with very quick performance and has completed many trouble free EACC runs. £595.
Moto Guzzi Cardellino, 1956. 73cc. I have the log book and the bike is a recent restoration, engine and wheels rebuilt, new tyres. It is MoT & tax exempt as a historic vehicle. I am asking £1,450.
Puch Maxi N moped for sale. 1970 on a J plate. Historic tax and MoT exempt. V5 held in my name. Single speed with pedal start. Owner handbook and Haynes manual. Previous owner had done some restoration and I have added new parts (exhaust, brakes, air filter, headlamp, new rear tyre, etc). All in working order: starts easily and runs well. Selling to finance next project—£300 ono.
Motorcycle cover/garage 5'6" × 8'2" × 5'6". Will cover a Honda CG125 or two mopeds or five cycles. This item is brand new—have assembled purely to photograph. Cost £129, accept £75, which includes £13.45 shipping by Parcel Force.
Mobylette M40 moped, 1973—£350.
Rigid rear frame/telescopic front forks. Registered SBJ 126M c/w V5c. Last tax disc ran out December 1984, so genuine low 4,000 miles only. In storage for 34 years, so recent extensive overhaul and service. Starts easy, runs well, good strong motor. Head lights/horn work (rear lamp doesn't for some reason? Bulb tests OK. Probably wire somewhere). Good tyres. C/w fitted legshield set. Stainless steel mudguards. Tank professionally cleaned by Paul's Tank Cleaning Service. Carburettor freshly serviced. Good chains both link-lifed. Everything correct and in good original condition.
---



This page was updated on 24 March 2019

| CAMmag Home Page |
---