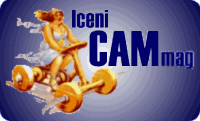 Market Place
A market place for cyclemotors, mopeds, autocycles and parts
If you've anything connected with autocycles, cyclemotors or mopeds that you'd like to sell or buy, then why not place an advert here? It's free, so you've nothing to lose. Adverts will automatically be removed after 120 days—or when you ask us, if you sell it before then. New adverts—those placed in the last three or four days—are highlighted in pink. If you'd like to place an advert here, please contact us.
This market place is meant for selling any 'one off' items you want to get rid of—if you have stocks of spares that you regularly sell, our Directory is the place to be listed.
Advertisers: please be aware that a number of advertisers in our Market section have received approaches from scammers.
More details here
---
Wanted—Dead or Alive.
Mobylette AV89 / Raleigh RM5 / Phillips Gadabout Mk4 / Norman Lido Mk3 / Mobylette SP50.
Any condition considered. What have you?
Call Brian (Ipswich), Mobile
Can collect.
WANTED:
Hello!
I'm Roland from Austria and I'm looking for a Puch Cheetah DS60R.
Do you know anyone who has one for sale?
Please send me an e-mail:
WANTED:
Hi, I am looking for a Zurcher BMA 98cc engine circa 1920–30s.
If you think you may be able to help please send me an e-mail:
Thanks in advance.
WANTED: Yamaha Passola 50cc scooter in green. I collect and restore Passolas, a green one is the only colour I am missing from the collection, please get in touch if you have one you wish to sell, but of course would be interested in any other colour.
Based in Berkshire, but can travel for a good/interesting one.
Many thanks!
Chris
.
1953 32cc Cyclemaster in a Triumph Trimaster dropped cross bar cycle with 'Triumph' chainwheeel & Triumph pedals. The frame is in grey primer. Good chrome on wheels & good tyres. Engine runs. Also nearly two spare engines, plus two mags. Has a ref & log book; it also has a handbook & workshop manual—£1,000.
E-mail .
Original documents for Raleigh Wisp.
Do you own Raleigh Wisp JOR 40E? Please contact us if you do and these document can be reunited with the bike they belong to.
E-mail .
Peugeot moped. No V5 or papers but it's only done less than 1,200km. Was used on a barge for shore runs by French couple. I bought it for spares but it's too good to break. Knocks and bumps, no rear light, but runs and rides like new—£500.
Phone Ken on .
Please note: I live on the Isle of Wight.
For sale: early Elswick–Hopper Cycle with a small frame—£35.
Contact Norman in Southport on .


[Editor's note: this looks like an Elswick–Hopper Popular 24LR Light Roadster; the 3-speed, hub brakes, and dynamo set were all optional extras on this model.]
GYS/Motamite/Cairns engine with Wipac Bantamag set and second spare Bantamag set—£150 the lot.
Turns over and produces weak spark. No piston rings currently fitted, but have new set ready to fit. Pics show all there is; it's missing the mounting frame, carb, exhaust pipe, mag cover, decompressor operating mech, fuel tank and front mudguard, so basically just value as engine spares because it'd very difficult to rebuild it without the rest of the kit.
Can post.
Nick Hopkins
E-mail:
Pershore area of Worcestershire.
For Sale: Haynes Workshop Manuals
NVT Easy Rider Mopeds ER1 & ER2 models 50cc 1976 on
Puch Sports Mopeds 49cc VS50, VZ50, M50 Sport & Grand Prix—Sold
Both manuals are new condition, still in wrappers, £7.00 each plus postage and packing £3.00
Tel Roger .
WANTED: Parts for restoration of 1959 Zündapp Falconette 438 (70cc).
Zündapp Combinette parts from the circa 1960 4-rear shock absorber models would also be appropriate.
e-mail:
Honda CY80 Monkey-bike, 1982 c/w V5c—£1,850.
80cc with 5-speed gearbox. Starts easily and goes well. Everything works as it should. Nice original condition excepting pattern silencer fitted, though original silencer also available with the bike. Comfortable ride. In regular and reliable use for the last couple of years. Front and rear carriers and complete with back box. Rare European market model not sold in UK.
Tel: (Ipswich).
E-mail:
---
Previously Sold
NSU S23 3-speed moped. Not the original colour but a very tidy job none the less. Everything works as it should, the tyres are good, and the silencer was replaced not long ago and has seen little use, V5 historic. £1,200 ono.
Mobylette N40, 1976, Rear suspension model. I bought this off a lady who had bought it new from Bickers, Ipswich, just to ride to work. It sat in her shed for many years not being used. I have the new V5 in my name showing two owners, all I have done is to thoroughly clean it and put new tyres on it. All original and starts well. I've taken it down my road for a short run. Seat has a split in it—£500 ono.
For sale 1940 vintage Excelsior–Villiers Autobyk, selling on behalf of my dad–£750
For Sale: Power Pak Synchromatic fitted on a 1956 Raleigh bicycle, runs very well but it needs a new clutch cable, tools, saddle bag, instruction manual. V5C in my name. £750 ono.
Gilera Autostrada 150v, 1970, goes well, 5-speed, more photos and info on request. Imminent arrival of older 125 Ducati and house move force reluctant sale. £1,750 ono.
Batavus Starglo, 1981, 48cc moped, reg: TRT 897X c/w V5c—£450.
Starts easy, runs very well. All electrics work. Nice original condition. All chrome pretty good. Lot of work recently done, so in sound and serviceable order. Good tyres.
Motom 48L for sale, paintwork a bit shabby in places, £600.
1957 Le Gitan moped. V5C, new tyres and tubes, drive belt, LED lights. Correct exhaust included but present one works fine. Starts easily. £575.
Raleigh moped RM front light, N.O.S. Includes postage: £26.
Sachs Madass 50, 2004 registered c/w V5C—£595.
Starts easily and goes really well because it's fitted with a Loncin 110 motor and a big carb. Hydraulic rear calliper conversion, and new stainless steel exhaust system cost £300. In regular use for last 10 years. Good roadworthy bike, though some electrical items need attention.
For sale: my Puch VS50. Runner and in used condition for restoration or use as is. Too many projects to complete. Historic. V5. New rear tyre. £720 ovno.
---


This page was updated on 11 January 2021

| CAMmag Home Page |