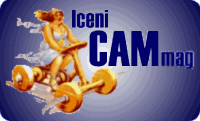 Market Place
A market place for cyclemotors, mopeds, autocycles and parts
If you've anything connected with autocycles, cyclemotors or mopeds that you'd like to sell or buy, then why not place an advert here? It's free, so you've nothing to lose. Adverts will automatically be removed after 120 days—or when you ask us, if you sell it before then. New adverts—those placed in the last three or four days—are highlighted in pink. If you'd like to place an advert here, please contact us.
This market place is meant for selling any 'one off' items you want to get rid of—if you have stocks of spares that you regularly sell, our Directory is the place to be listed.
Advertisers: please be aware that a number of advertisers in our Market section have received approaches from scammers.
More details here
---
1965 Kerry Capitano. This classic moped has been restored to a remarkably high standard. It has been professionally coated in original colours and rebuilt with many new parts. Starts easily and the famous Minarelli engine runs smoothly. UK registered with V5C and marque authenticity. Interested at £1,400 then contact or (Colchester)
Honda Sky moped, 2001, MoT'd and in excellent running order. Had a quality piston and barrel, new main bearings, new crank seals, and exhaust system around 200 miles ago. Brilliant performer, genuine 40 miles an hour, rarely if ever drops below 30 on an incline, excellent brakes and very comfortable. The battery is tired but that's the only negative. £425.00
I'm located in Warminster, Wiltshire, BA12 9JA.

Cyclemaster in period Triumph cycle frame. NO Documents. The engine is complete with all ancillaries and leavers. The clutch works and it has compression. No attempt has been made to start it. Came with a tax disc as shown attached to handlebars. Suggesting its the large 32cc engine and reg number was HFU 332. Seems likely this is correct. No attempt has been made to trace the number. There is no number on the reg plate on the bike. £525 ono please.
Contact me by e-mail in the first instance: , thanks.
Bike located in Suffolk.
My Batribike Trike 20" is for sale. I bought it for my wife but she is afraid to use it at 86. Battery was renewed about 18 months ago and is still in good shape, the bike comes with 2 keys for the battery, a dedicated charger, two super mirrors, good tyres, an elasticated cover that my dear wife made for the rear carry box, a Rider's Manual, and an unused anti-theft U lock. The bike easily passes through a standard internal doorway and stands at present in our Utility Room where we need the space. Buyer to please collect or arrange transport from Fakenham.
The bike cost iro £1,600 8 years ago and has a legal 'twist & go' grip; it has a small dent on a rear chrome mudguard. This is would be a real bargain at £750 but I'm only asking for £600.
Contact Jim Wills on or e-mail me:

I can hold until after Lockdown—no problem.
I have a Power Pak Synchromatic cyclemotor, approx 1954; I'm looking for a carb, preferably an Amal (believed to be a 259) but happy to work with one that will fit and run. Also a cover and retaining spring for the Wipac Series 90 magneto; a spark plug and plug lead would be of great help too.
I'm located in Colchester
Mob no:
Phillips Gent's Cycle Approx 22" to 23" steel frame. All present except for brake callipers and saddle. Lights and dynamo present. Please take a good look at the photos. 26" wheels will need a total rebuild. Running a single speed flip flop hub. £35.

Mobylette SP50R Spéciale. First registered 1967, MoT and tax exempt, V5 in my name—£995.
Mark Daniels of Mopedland road tested the bike—see The Real Thing for the road test report and photos.
Contact Steve on .
Peugeot Bima autocycle, no V5—£600.
Call Ken on for more details.
Ariel 3, as featured in The Classic Motor Cycle—£900
Call Ken on for more details.
Simson 50—£1,200
Call Ken on for more details.
Raleigh Wisp, choice of two—£750 each
Call Ken on for more details.
Batavus Go Go—£650
Jawa Mustang—£1,000
Call Ken on for more details.
Raleigh Runabout—£750
Call Ken on for more details.
Flandria Concorde—£500
Call Ken on for more details.
VeloVap moped for sale. Original paint, etc, seems to be all there, rides very nicely as a bicycle, engine turns and sparks but won't run. Comes with old Buff logbook, lots of paperwork to retain its reg number, including insurance documents and manual. Tyres seem good. Chrome is poor though. And headlamp glass and reflector missing. Too many projects force sale. £550.
I can hold until after lockdown for a small deposit.
I live on the Isle of Wight but I may be able to deliver at cost once we are allowed out to play again.

Thank you,
Ken Powell.
Wanted for 1931 Coventry Eagle 150 Silent Superb:
rear wheel stand and gearchange gate, any other parts.

E-mail Peter:
Wanted: spare parts for 1972 Suzuki Stinger T125
engine and frame, etc.

E-mail Peter:
Wanted—Dead or Alive.
Mobylette AV89 / Raleigh RM5 / Phillips Gadabout Mk4 / Norman Lido Mk3 / Mobylette SP50.
Any condition considered. What have you?
Call Brian (Ipswich), Mobile
Can collect.
WANTED:
Hello!
I'm Roland from Austria and I'm looking for a Puch Cheetah DS60R.
Do you know anyone who has one for sale?
Please send me an e-mail:
---
Previously Sold
Sachs Spartamet with electric start. Really good condition and runs nicely. Located in Mansfield, Nottinghamshire. Unfortunately no docs so you would have to register it to use legally on UK roads. £395.00
Puch 2-speed Z50 Pedal start complete bottom end bar the magnet, coil, stator plate, and cover. Please see the photos.

Engine number 5304864. Also marked GB and Z50. There is little or no discernible vertical play in the big end. Some sideways play—which is normal. This is a pedal start 2-speed engine. Not sure if it's the manual change manual clutch version or the manual change automatic (centrifugal clutch) version—but some kind soul out there may be able to help with this? Gears and neutral select OK using the butterfly type selector on the bottom of the engine. Overall seems in good condition. Please make sure it's the one you want. £180 collected please. £15 UK postage.
Puch Zorplan Trike, 50cc. 2-speed 2-stroke hand change. See detailed article written by Mark Daniels.

This is an unfinished project. It's the gold Zorplan in the photos of this article that I later fitted with a dual seat and the 2-speed engine. The rear box fitted in the article I no longer have. It was MoT'd and on the road in 2012. It should be MoT exempt next year—which would be a good thing! V5 in my name but it says '2 wheel' plan as discussed in the article. It does start easily but will need tuning as it's been standing for 8 years! The gears and clutch do work. The engine was checked over by Danny originally. It had two new rear tyres.

I would say it needs disassembling and painting and a few extra bits: Air filter & additional chain guard. But how much you do to it is clearly up to you!

It does require a degree of skill to ride! Not many about! Perhaps view it as a fun project rather than a 'serious' mode of transport.

I am open to and would prefer cash offers.
Rabeneick cycle Fat Bike. Interesting and unusual bike in useable condition. The original 'Fat Bike'? Michelin 26×2.00 tyres. Spoon front brake. Rear back-pedal brake. Single speed. Big leather Primus sprung saddle in nice condition. Comes with an original head badge and mudguard logo to attach. Very unusual pedals. A really nice ride— wheels true and rolls along well. Something a bit different. Use as is or tart up a bit. £300.
Solex 3800—£450.
Honda Express—£650.
---


This page was updated on 6 April 2021

| CAMmag Home Page |