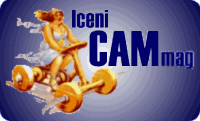 Accomodation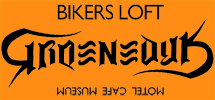 Bikers Loft Groendijk presents itself as a youth hostel for adults without stars, basic but clean and comfortable and including restaurant, café and late-night amusement. Live gigs are programmed on a regular basis. 26 basic rooms, build around an inner parksite where the bikes stay safe, dry and in the centre of interest. Sheets, towels and soap are provided.
The area is in the middle of the quiet Flemish Polders and only a few miles away from Oostende, fifteen minutes from Brugge, and a one hour ride from Calais.

In the back of the building is the Oldtimer Motorcycle Museum, run by Johan Schaeverbeke.
Art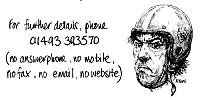 Nick Ward's motor cycle drawings appear in several of the monthly magazines—in particular his "Classic Buying Guide" is a regular feature in Classic Bike Guide. The smaller capacity machines are often the subjects of Nick's drawings—and you can see some of these in our Nick Ward Gallery. Nick is an unashamed technophobe—no answerphone, no mobile, no fax, no e-mail, no website—but Andy Tiernan maintains a Nick Ward page on his website.
Auctions
buyvintage.co.uk is an auction site set up by Colin Kirsch and Andy Tiernan. Although it obviously has a commercial basis, it is also of general interest; the site has been built in a way that will let it remain a public resource for everyone to use as a price-guide after the auction.
Bearings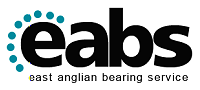 East Anglian Bearing Service suppies ball bearings, roller bearings, tapered roller bearings, V belts, chain, and lots of other stuff.
19–21 Great Whip Street, Ipswich, IP2 8EY.
Tel: 01473 302525.
E-mail:
Bikes
Smiths Autocycles buy and sell cyclemotors, autocycles and mopeds. Peter Smith has a stock of over 300 machines from Autowheel to Zeta. Visit his Website at www.autocycles.co.uk to see what's available or give him a call on 07768 510356.
Books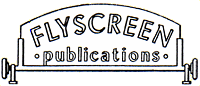 Flyscreen Publications are the publishers of Lomax—The First Ten Years (see the description on our Books Page). E-mail them at .
See also:
Ipswich Transport Museum (listed under Museums)

Saftek are the people many of our readers use when they want brakes relined; they do a first-class job and they're quick. Their website is at www.saftek.co.uk or phone them on on 01274 862666.

Many parts for vintage Dell'orto parts are still readly available: the Dell'orto website also has helpful exploded diagrams of their carbs.
Classic Vehicle Hire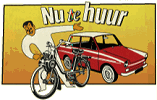 Fancy exploring The Netherlands by VéloSoleX? Then MiFaSoleX are the people to see. You can hire a Solex from them and plan your own trip—or go on one of their organised trips. See their website at www.mifasolex.nl. You can also hire a Daf 33 from MiFaSoleX

Sprockets Unlimited are specialists in supplying drive chains for vintage, classic and modern motor cycles. As the name suggests, they also supply sprockets. For those who wish to machine their own, they supply sprocket blanks in steel and Dural. Dural sprockets can also be supplied machined to your requirements.

The Brockhouse Corgi Club is all that the name implies. Membership is free and, therefore, the cub operates on-line.
With more then 400 members, the Bromvliegers is the biggest moped club in The Netherlands. They organise 6 big tour events around the year with around 250 mopeds at the start each time. You can find more then 2000 pictures on thir website at www.bromvliegers.nl.

The Coasters Scooter Club is based around the Ipswich & Felixstowe area and caters for both the traditional larger scooters and the modern 'twist & go' variety. They join in with the EACC 'Mince Pie' moped run each January.

The Copdock Classic Motorcycle Club organises two or three 'open to all' runs in Suffolk each year but, more importantly, they also organise the marvelous Copdock Motorcycle Show every October. Visit their website at www.copdock-cmc.co.uk.
The EACC is a reincarnation of the original club that started all of us getting involved with these stupid machines. Revived in November 2007, the EACC has flourished and has rapidly become the leading UK-based cyclemotor, autocycle and moped club.

The East Yorks Moped Army (The Puddle Splashers) was formed by Des Brown and Peter Gibson. There is no membership fee, it's just for people who like to help preserve and show off their historic machines.
The Moped Riders Association is in the United States. There is a comprehensive list of manuals in the repair section of their website and also a few dealers that are listed on the site. The bikes are maybe not as vintage as the ones we ride in the United Kingdom but the individuals are still as dedicated to the rides on the whole.
The Teesside Yesteryear Motor Club has been going since 1966 and caters for 'traditional' bikes and cars. The TYMC has around 300 members, several of them with mopeds—see our 2009 Coast to Coast report to see some of them in action. The TYMC has a website at www.tymc.org.uk.

Mr A MacDougall & Miss Q Chorley have taken over the Clutch Cork Carvery from Bob Metson. The new address is: The Clutch Cork Carvery, Glyncoch, Tanglwst, Newcastle Emlyn, Camarthenshire, SA38 9NJ
Tel: 01559-371770
E-mail:
Facebook page: www.facebook.com/clutchcorkcarvery/
W E Salmons has been recommended by several IceniCAM readers who have had ignition coils rewound.
35 Mill Road, Burnham-on-Crouch, Essex, CM0 8PZ Tel: 01621 784141
We have our own IceniCAM Web forum on Yahoo Groups.
The MACC forum (Moped Autocycle & Cyclemotor Collector) is a forum set up by Dave Watson for discussions on ... mopeds autocycles and mopeds.
The EACC has its own Forum.
uk.rec.motorcycles.classic. The fine FAQ for this newsgroup makes good reading for old timers and newbies alike, and will provide answers to to questions ranging from how to post, which types of posts are welcome and which aren't, to information about the do's and don'ts of buying bikes for restoration. (If don't use a newsreader, you can access it through Google Groups.)
There are discussion groups dedicated to specific machines. We have links to some of these in our list of advisers.

Electro supplies a selection of Cyclemotor, Autocycle, Moped and Motor Cycle electrically-related items: lamps, contact sets, HT coils, sperk plugs, etc.
Independent Ignition Supplies can supply spares for and undertake repairs on most types of magneto.
John's Engineering provides a range of engineering services which could prove useful to anyone restoring a classic, vintage or veteran motor cycle. Their website is at www.johnsengineering.co.uk. They're happy to take on any motorcycle-related job, and they enjoy a challenge! As it says on the website: "Nothing is so bad that we will refuse to deal with it".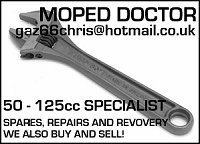 The Moped Doctor specialises in economical repairs to bikes up to 125cc—Spares, Repairs and Recovery.
He also buys and sells machines.
Phone 01394 215476 or 07989 256769; e-mail
Armours specialise in exhaust pipes and silencers for British and European bikes. This includes some (though not all) of the Villiers 2F engined autocycles.
Mopedland is the home of the popular Mopedland story series. It is also the host site for several of the specialist parts sources in this directory.
Paul's Tank Cleaning Service offers a moped and small motor cycle tank cleaning service. You simply send him your gunked up tank in the post, along with the payment. He cleans the inside of the tank using a combination of mechanical, chemical and electrolysis methods and then sends it back to you.
30 Margaret Street, FELIXSTOWE, Suffolk, IP11 9EJ.
E-mail:
Allstyles Motorcycle Insurance (T R Youngs Insurance Brokers) have been praised for their prompt and efficient service "They make it so easy to recommend them and their services to any autocycle/motorcycle enthusiasts I meet" is a comment from IceniCAM reader Phil Harding. E-mail or telephone 01206 821330.
Cherished Car Insurance, 16 Windermere Way, Farnham, Surrey, GU9 0DE, also incure transporters used in connection with vintage activities, classic and vintage cars, historic commercial vehicles, motorhomes, motorcycles, tractors, kit cars. Basically any classic or vintage stuff.
Tel: 01252-713148.
E-mail:
Web page: www.ccins.co.uk
Many bikers will need additional, temporary insurance at some stage, either to use a motorbike that does not belong to them, to ride home a new purchase or to insure another person to ride their own motorbike. Flexirider provides an internet booking site for this sort of short-term insurance
Footman James are insurance specialists who offer discount schemes to several clubs, including the East Anglian Cyclemotor Club. E-mail Footman James at and, if you're an EACC member, quote reference EAST.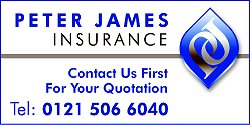 Peter James Insurance. Peter James's 30 years as a leading insurer for Classic, Veteran, Vintage and Modern Cars, Motor Cycles and Specialist Vehicles enables him to provide an unrivalled service with cover to suit club members' specific requirements. They offer discounted rates for club members. Call 0121 506 6040 or visit the website: www.peterjamesinsurance.co.uk
Our very own IceniCAM Information Service can supply loads of information about Cyclemotors, Autocycles & Mopeds. You can download several manuals from our On-Line Library.
Classic Moped & Motorcycle Manuals offer a range of reproduction manuals, mainly for motor cycles but with a few other oddities there too.
HardGravity's Moped Literature started as a site of downloadable manuals for Mobylettes and their derivatives (Raleigh, GAC, Kaptein ...)—but now includes many other makes too. Note: new web address: hardgravity.co.uk/Moped entrance/p1.htm
Felixstowe Motorcycle & Auto Centre has sponsored two of the feature articles in Iceni CAM Magazine: The Wasp and the Bee and Monkey Business. They offer a 20% discount on normal bike MoT prices to IceniCAM readers on production of this voucher. Find them at 5 Bridge Street, Felixstowe, IP11 7SL, telephone 01394 672005 or e-mail
Museums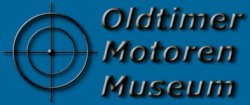 Oldtimer Motoren Museum is situated in Oudenburg (close to Ostend) in the well-known Motorcycle Loft Hotel "Groenedijk" at Groenedijkstraat 5A, Oudenburg, Belgium. The museum has 100 motor cycles, scooters and mopeds. It's an international collection with clip-on motors such as Solex, Flandria, Rex from the 1950s and older ones from the 1920s like Cyclotracteur, Gnom, Alcyon but also the newer Puchs, Kreidlers and Mobylettes.

The museum is next to Bikers Loft Groendijk

Ipswich Transport Museum has a collection of vehicles built or used in and around Ipswich. There are cyclemotors, autocycles and mopeds on display, including the Ipswich-made Ostler cyclemotor. Also on show is a Stella Mini-Bike (also made in Ipswich) and a pair of SIM 50s (made near Bury St Edmunds). The ITM also publishes books on local transport history including one about motor cycles made in Suffolk (see the description on our Books Page).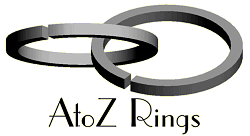 A to Z Rings, have an extensive range of new moped piston rings from Achilles to Zweirad-Union. They also stock new piston sets and will undertake broken fin restoration on cast iron and alloy cylinders and heads, rebores and hones.
Getting an old machine registered for the road in the UK usually needs a dating certificate or a V765 form from a club on the DVLA's 'approved' list. The East Anglian Cyclemotor Club can do this for cyclemotors, autocycles and mopeds.
...and once it's registered, you'll need to make the number plates. Brian Godfrey did for his Dunkley Popular and he writes: "I used the original number plates ... and have used 2" high, self adhesive vinyl letters and numbers in the correct "Charles Wright" font. I obtained these from David Mills at a price for 4 sets (1 spare in case of mistakes) of £7.40 + P&P. He was very helpful, very prompt and I received a good product with clear fitting instructions."
E-mail: , Web: www.lettermysign.com, Phone: 10906 371494.
Creasey Car Trimmers will repair vintage and modern motor cycle seats. Phone 01473 623569 or visit the website at www.creaseycartrimmers.co.uk.
Goldsmith Upholstery can repair motor cycle seats, including foam repairs, leather recolouring, spring replacement and frame repairs. Their website is a www.goldsmithupholstery.co.uk, phone or fax 01473 744441.
TSBB Ltd, Unit 57b, Notley Enterprise Park, Raydon, Gt Wenham, CO7 6QD make a variety of security products, include floor and wall fixtures to shackle your motor cycles to. Cal Mick or Peter on 01473 311105.
London Road Inc is a combiined motor cycle shop and 1960s style American diner at 63–65 London Road South, Lowestoft. The shop caters for spares, clothing, helmets & servicing and repair needs. The diner's facilities include big screen TV, pool table & some live music events. It can also accommodate club meetings in the evening and arrange a buffet or maybe a BBQ in the summer if required.

Mopedbug is a small company selling new and used or reconditioned moped spares with an emphasis on the BSA Beaver, BSA Brigand, BSA Boxer, BSA GT50, BSA Easyrider and NVT Easyrider machines produced in England between 1976 and 1984. They also endeavour to supply spares for the BSA Bond and BSA Falcon machines made under licence in India.
All Parts Casal has a wide range of parts—mostly NOS—for Casal mopeds.

Rollerdrive, as the name suggests, can supply new drive rollers for cyclemotors and the special extractors to fit them. At the moment, the range covers Itom, Mini-Motor and Vincent Firefly. As well as the roller extractors, Rollerdrive provides an increasing range of extractor tools for magneto flywheels & clutch centres, and can produce special extraction tools to order.
Bitzforbikes has been recommended by two IceniCAM readers. Remo Ruta says "May I recommend this site, which supplied a rear tyre within 3 days of ordering. It stocks 2.00 × 19 tyres." Paul Sloan was after autocycle tyres: "I found Paul Smeeton's "bitzforbikes" in Rochdale. Their web site finds parts by bike manufacturer so, not seeing the tyres, I gave them a call on 01706 344899. They don't hold the particular size in stock but two days later the tyres were delivered—£19.95 each and £5.95 postage... result!"
Based in Germany, but run by an Englishman (so no language problems for our UK readers), Cornucopia Enterprises has many parts for autocycles, mopeds and Villiers engines. Also a large selection of photocopies from parts books and manuals, etc, of many continental mopeds, Hulsman, HMW and others.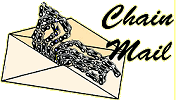 Chain Mail has a huge range of spares, including moped & autocycle drive chain, pedal chain, spare connecting links, and freewheels. Drive belts for Moby AV89, relay box Moby, Cady, Raleigh RM1&2, Auto-Vap, Lavalete, Paloma, Batavus and Ankermatic. Handlegrips, switches, hooters, horns, horn buttons, exhaust pipes, petrol pipe, rim tapes, suspension bands and buffers, cotter pins, Wipac lights and lots of other parts.
Try Shorty Moped Spares for mainly Puch parts and Bosch ignition components, also some Zündapp and autocycle odds and ends. HT coil and capacitor testing service. Call Dave on 01473-687820 (Ipswich).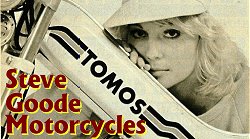 Steve Goode Motorcycles are suppliers of Simson, Tomos, and MZ spares. A recent purchase of Simson and Tomos spares gives them a very broad range of stock. Used spares are also available. Tel: 01938 850544 or e-mail: .
Velo-Classic has been recommended by EACC member, Keith Lock. Keith says "I think that the following will be of interest to club members: www.velo-classic.de. The catalogue is a veritable treasure trove of spares for our machines—it's in German but extremely well illustrated so should give few problems.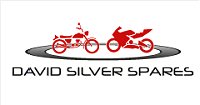 David Silver Spares specialises in parts for Honda motor cycles including spares for mopeds and smaller machines. They can often help out with rare and obsolete new old stock parts. They also sell the Kymco Nexxon moped: a 50cc semi-automatic 4-stroke very much like a modern C50. If you know the Honda part numbers you're looking for, you can check availability of Honda or pattern parts at: www.davidsilverspares.co.uk/parts/by-part-number and, if you can't see what you're looking for on the site, phone or e-mail and they'll see what they can do to help (the site is more of a guide than a comprehensive list).
David Silver Spares Ltd
E-mail:
Phone: 01728 833020
Web: www.davidsilverspares.co.uk
A recommendation from Dave Arnott: "I'd been struggling to get some Garelli Katia parts, then I found Bob at , 01934 510333. He keeps parts for Garelli, Fantic and Gilera, especially the 50cc versions of these manufacturers. It may be helpful to list him on the directory if others are looking for these parts."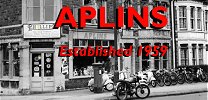 Aplins of Bristol celebrated 50 years in the moped business on 1 June 2009. They still sell modern 50cc machines but, of more interest to the average IceniCAM reader, they also have loads of spare parts for Mobylette and Raleigh mopeds. They also offer an engine rebuild service. There's no website or e-mail, so telephone Brian Aplin on 0117 977 7376 or visit his shop at 395–7 Bath Road, Bristol.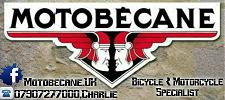 Charlie at DingDing Bike provides restoration, painting, repairs, sourcing parts, customization and modification services, predominantly for Mobylettes but extends them out for pretty much any other bikes. More than that he's looking for groups of people that also share his passion for mopeds so is looking forward to meets & rallies.
Phone: 07907 277000; Facebook: Motobecane.UK
D45 La Boutique specialises in the correct colour paints for Motobécane. There are three Mobylette colours available so far: AV76 (pre-1961 blue), AV88 (post-1961 blue) and AV89 (chaudron bronze). James Kasza, Le Rimbert, 36150 Crozon-sur-Vauvre, France. Tel: +33 (0)2 54 30 18 05. E-mail: .
Spares—MZ, Simson, Tomos
See:
Steve Goode Motorcycles (listed under General Spares)
Roger Worton's NSU Quickly Spares, as the name suggests, specialises in spares for the NSU Quickly
The Peugeot Bima uses a toothed drive belt with a non-standard pitch; fortunately, Paul Witchard can supply these. E-mail him at .
Spares—Piaggio/Vespa
See:
YPVS (listed under Yamaha Spares)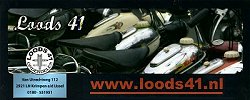 A Puch specialist in the Netherlands is Loods 41. Based in Krimpen a/d IJssel, the shop is at Van Utrechtweg 112 (open Tuesday to Saturday). There's a website too: www.loods41.nl.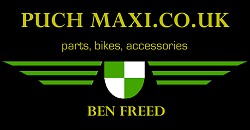 PUCH MAXI.CO.UK is a specialist in Puch parts with a huge stock, having taken over all the Puch parts from Steve Goode Motorcycles.
E-mail:
Phone: 07732 251 141
Web: www.puchmaxi.co.uk

RBO–Ing. Hermann Stöckl offer a colossal range of Puch parts at reasonable prices, but more importantly, the bits you can't get elsewhere. They can and will communicate in English, either on the phone or via e-mail. They issue a super colour catalogue with reference numbers that correspond to the original Puch numbers shown in works spares manuals. Email contact: .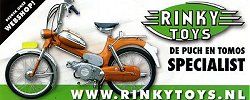 Rinky Toys is probably the most well-known Puch specialist in the Netherlands. They have a website at www.rinkytoys.nl—and a real shop at Koel Mei 6, 4816JD Breda.

From the homeland of Puch Weiser GmbH is one of the leading Puch specialists in Austria. They sell spares for motor cycles, scooters, mopeds, etc, and have a great 200-page colour catalogue. Service is second to none.
Tel: (+43)07473 6113
E-mail:
Website: www.puch-wieser.at
See Also:
Shorty Moped Spares (listed under General Spares)
YPVS (listed under Yamaha Spares)
Spares—Rex, Phillips, RAP, Hercules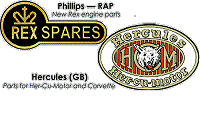 Rex/Hercules Spares supply spares for Rex engines, as fitted to Phillips Motorised Cycle, Phillips Panda Mk1 & Mk2, Phillips Gadabout models, RAP, and other continental brands, also some Phillips cycle frame parts. They also supply parts for the Hercules Her-cu-Motor and Corvette mopeds.
Spares—TAS, Aquabug, Sears
E-mail for TAS, AquaBug & Sears spares and information.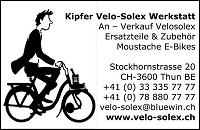 Kipfer Velo-Solex Werkstatt is a small company in Switzerland that has been selling spare parts and old VéloSoleXes since 2002.
Telephone: +41(0) 33 335 77 77
Mobile: +41(0) 78 880 77 77
E-mail:
Web: www.velo-solex.ch
Marcel van de Ven is a Solex specialist we met at the Utrecht autojumble. He has a web site at www.solex-limburg.nl or you can 'phone him on +31(0)77-4673576.
Mobillex Paris: We picked this one up from a French magazine and we're often being asked about SoleX spares so thought it worth listing here. Mobillex Paris has spares, wheels and tyres for Solexes and other French mopeds: SoleX fuel tanks and exhausts; Mobylette points; Peugeot condensers; tyres for Peugeot GT10, Moby X and Peugeot 102, etc; pistons for numerous makes... Phone +33 (0)1 64 49 73 08 or e-mail ... or, if you're in Paris, call in at 26 rue Damrémont, XVIII.

Solex-Service: Ad van Heerbeek runs Solex-Service in Middelbeers in The Netherlands. You can 'phone him on +31(0)13-5142463 or e-mail .
Villiers Services stock every spare for post-war Villiers motor cycle engines, carburettors and gearboxes. Without them we wouldn't be able to keep our autocycles on the road. They'll overhaul your Villiers engine too ... but, be warned, they can take a long, long time with engine rebuilds.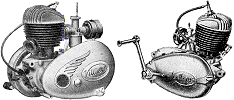 Villiersparts.co.uk have lots of interesting parts for Villiers engines—their 'lock-off' clutch levers and throttle levers will be of particular interest to autocycle owners.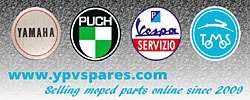 YPVS are suppliers of Yamaha FS1E, Puch Maxi & Vespa Ciao/Bravo Spares with a Large stock of standard & performance parts. Look at their Website, e-mail or phone 07778 450415 with your requirements.
Springs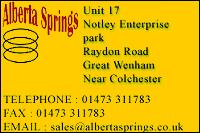 Alberta Springs make springs! They've been recommended by our friends at Ipswich Transport Museum who needed some special spring spokes for an 1880s' Otto dicycle; Graham Jenning at Alberta Springs was able to replicate the originals.
Website: www.albertasprings.co.uk/
E-mail: ,
Phone: 01473 311783.

Those of you with clever mobile phone will have spotted the QR Code on the magazine and our flyers. Scan it with your phone's camera and it'll take you to our website. How do we create the code? We use this website: keremerkan.net/qr-code-and-2d-code-generator/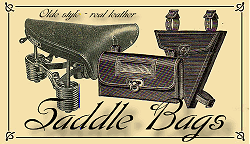 Saddle-Bags offer traditional cycle-style, real leather, Saddle and Triangle toolbags. Yhey also spply some of the tools to go in them: several types of suitable plug spanners, including the special slim ones to fit Cyclemaster plugs.
See:
Rollerdrive (listed under Cyclemotor Spares)
Classic Transfers have a huge range of waterslides and vinyl graphics that covers Cyclemotors, Autocycles and Mopeds. Their website is at www.classictransfers.co.uk.
H Lloyd Cycles provide waterslide transfers and head badges for bicycles—particularly useful if you're restoring a bicycle to put a cyclemotor on.
Decals Roger Langworth, 10 Harrier Mill, Henlow. Tel: 07789 828820. E-mail . Roger produces a small range of transfers that are mainly for lightweight cycles, but there are some that will be of use for French mopeds: Alcyon, Dilecta, etc. He also makes a 'Bonderized' transfer.
Phillips Transfers, 29a Parkway, Shenfield, Essex, CM15 8LH. Tel: 01277-848909. Alex Phillips supplies mostly motor cycle transfers, but can supply some autocycle waterslides (eg: James, Rudge). He also printed the Hercules, Mercury, Dunkley and Stella transfers listed on our privately generated transfers page.
The VMCC's Transfer Service supplies waterslide transfers for British, European and American machines. E-mail or 'phone 01283 495107.
As well as the main suppliers, several individuals have made transfers for their own favoured make of machine. These tend to be for the more unusual machines—ones that survive in too small a number for the commercial production of transfers. We have a separate page listing the privately generated transfers that we know about. If you know of others that we could add to the list, please contact us.
For anyone chasing rubber in Europe, we've noted that in France, Chambrier Père et Fils, 2 rue des Ecunières ZI–21390 Précy-sous-Thil. Tél: +32 (0)3 80 64 99 17, Fax: +32 (0)3 80 64 99 18, e-mail: , web: www.chambrier.com. They offer a wide motor cycle tyre range, including typical moped sizes 2.25×16/17/18, and 2.00/2.25×19. They also have 600–50B (21" rim) in black and whitewall and, for Solexes, 600–45B, 2.00×16 and 2.00×19.
Tony Etheridge is a tyre specialist. Tony has tyres for Cyclemotors, Autocycles and Mopeds—and all sorts of other vintage & collector's vehicles too. Telephone Tony on 01923 231699 (24hr Ansaphone)
IceniCAM reader, Paul Sloan, reports that Lambrook Tyres can supply 2.00×21 tyres in whitewall and standard black. Paul suggests that these will be suitable as autocycle tyres but, in addition to that, they will be ideal for early Mobylettes and other 1950s mopeds as they are equivalent to a 600×50B tyre. The same range should also be available from Vintage Tyre Supplies who, we understand, have taken over Lambrook.
Reifenwerk Heidenau in Germany produces a range of moped tyres. In the UK, they are available from Bitzforbikes (see above)
Web magazines & blogs
Keith Hodgson has created a blog about vintage and veteran motor cycles … and it all started with an RM11. See: vinvetmotorcycle.simplesite.com.
Mark Clements at Anglia Wheels will build Competition, Vintage, Modern and Custom spoked wheeels for Motor cycles and Cars. His website is at www.anglia-wheels.co.uk
Phone: 01787 475150
Mobile: 07765 906323
E-mail:
Post: 58 Mount Pleasant, Halstead, Essex, CO9 1EG
Brickwood Wheelbuilders build spoked wheels for motor cycles and cars.
Phone: 01722 712701
Post: Old Brickwood Farm, West Grimstead, Salisbury, SP5 3RN.
---


This page was updated on 11 April 2019

| CAMmag Home Page |
---