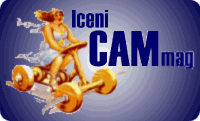 The
EACC

Duloe Daffodil Dash
25 March 2012
Report by Alex Lees
Photos by Andrew Pattle and Remo Ruta
---
The West Anglia branch runs just seem to get better: excellent weather, terrific ambiance plus a full compliment of daffodils. All this and one of Ralph's bacon sarnies to start the day, which for us starts at about 8:30am.
I had received a phone call on Friday from Keith Ashby to inform us he would be on his way the next day as far as Cambridge where he stays overnight and on to Duloe the next day, but I reckon he has a round trip of 200 miles, all done on a 1952 New Hudson Autocycle, which is an amazing achievement - well done Keith.
We had Danny with his display of new parts professionally presented and Owen Gough appears with his selection of books and parts and one other with a selection of Raleigh parts so all was set for a good day.
At about 11:15am everybody set off, 39 signed on riders. Now, I was in the recovery vehicle and latched on to Ralph, Matthew and Bob who seemed to be the last away, so how did we all arrive at The Chequers at Yeldon first? After only a few minutes more riders appeared out of the fog, if you look at Andrew's photograph, no.23 I think, this is where some went the wrong way (should have gone left). The pub seemed much better than last year although some had to wait for a meal. I did notice they were trying to employ a chef - fancy a job Ralph?
Bob Tomlins described the start as like a "star burst; riders going every which way"; perhaps some are still out there!
After lunch the fog cleared, the sun came out and we all had an excellent run around North Bedfordshire - about 40 miles in all and I didn't have to pick up one rider.
On returning to the village hall, Ralph produced home made sponge cake which is without doubt the best sponge cake you have ever tasted, well done Ralph. After tea and cake the riders started to drift home. Danny packed up his van and slowly the hall fell silent, I swept the floor and locked up. Another very successful West Anglian Run.
I must mention Mrs Truluck from Peterborough who last year high sided her moped and ended up at Peterborough Hospital with a nasty gash on her ankle. Undaunted she appeared this year fully kitted out in motor cycle gear and new Honda - good for you Gal, thats the stuff!
Would like to welcome new member Peter Goodge who came along for his first ride with us. He hasn't yet got a moped-type motorcycle so he went around on my Raleigh RM9 and he thoroughly enjoyed the day.
Alex Lees
The start at the Duloe Village Hall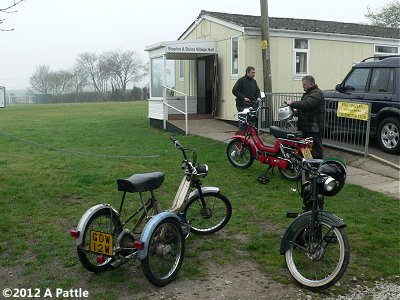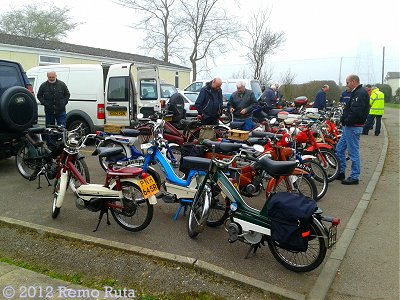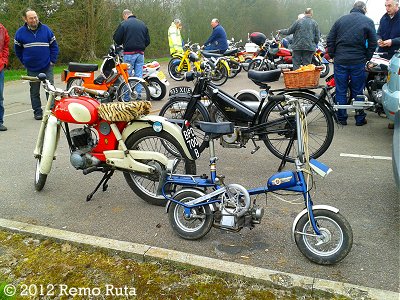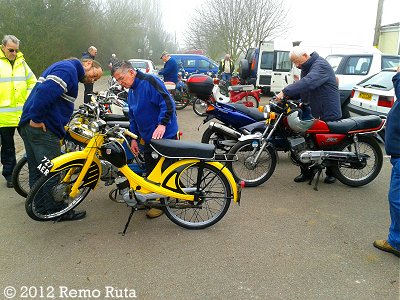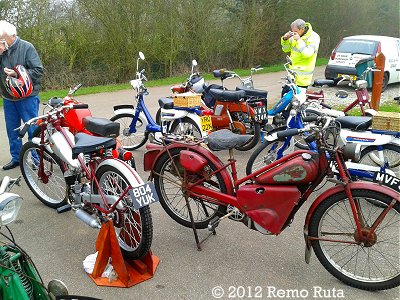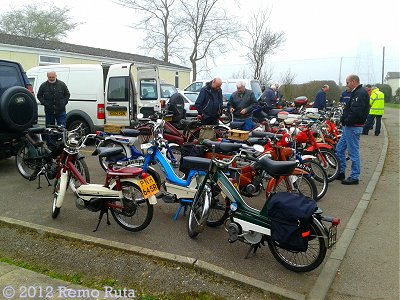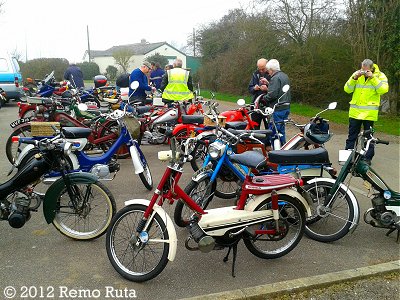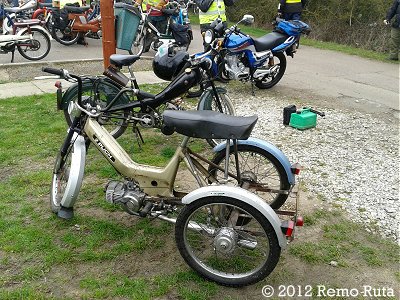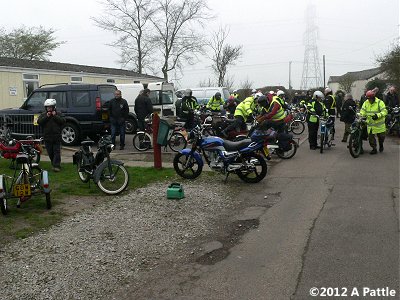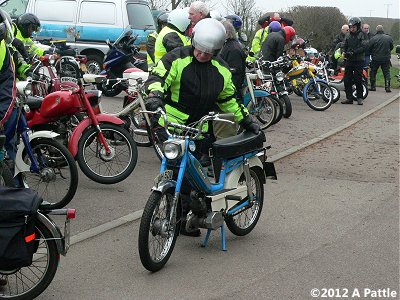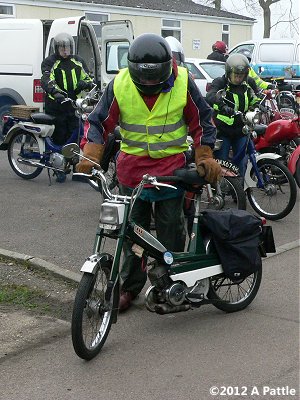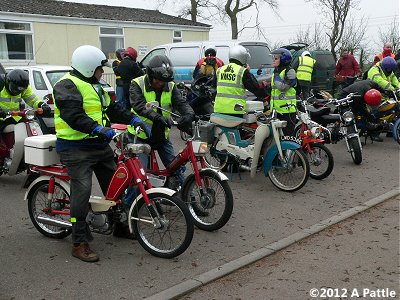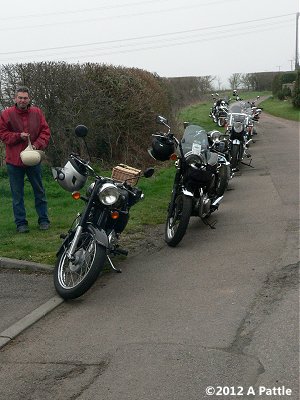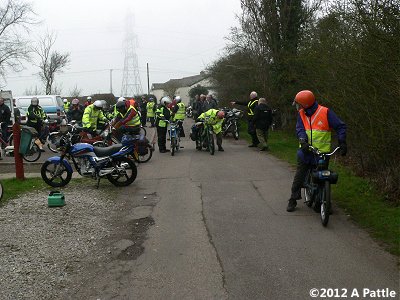 The ride to Yelden
Lunch stop at Yelden
Chequers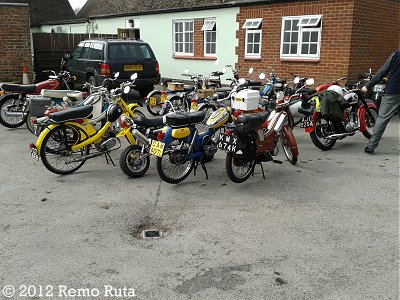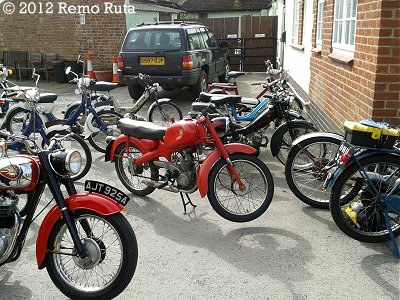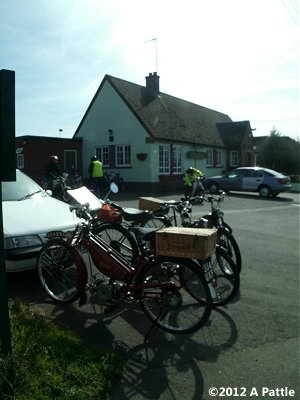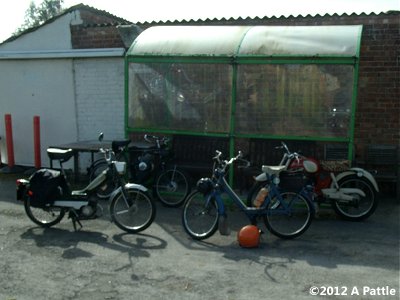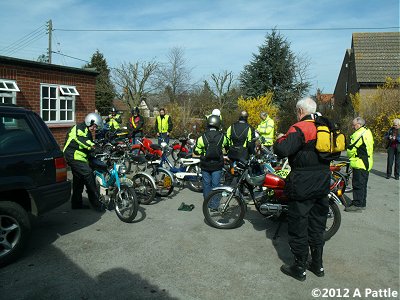 The return ride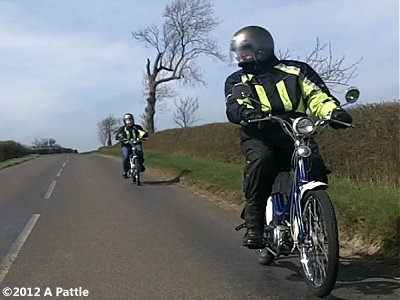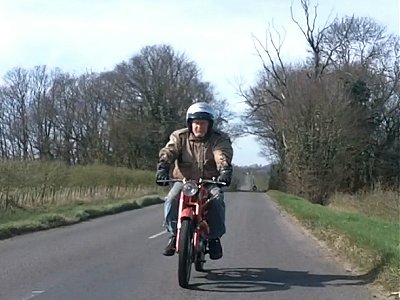 Back at Duloe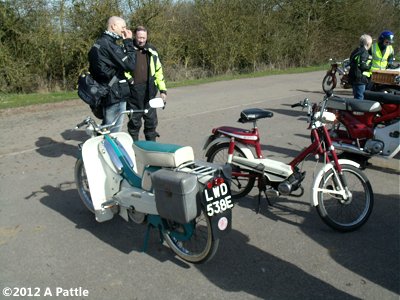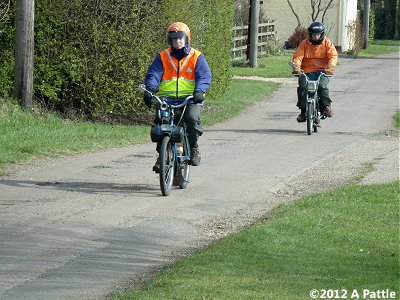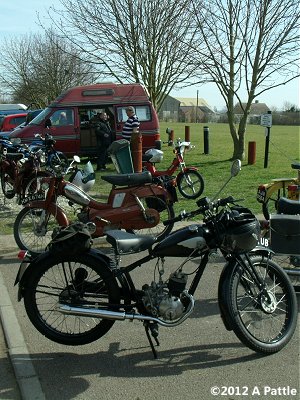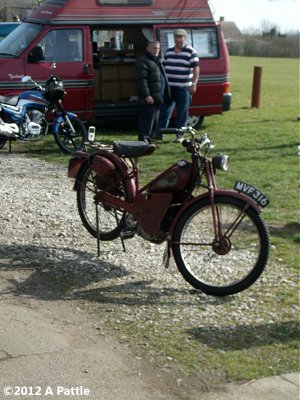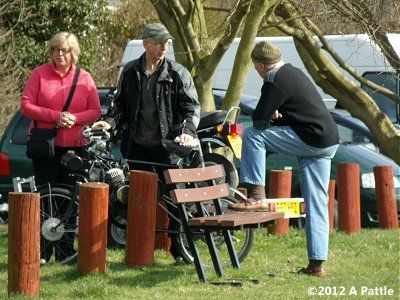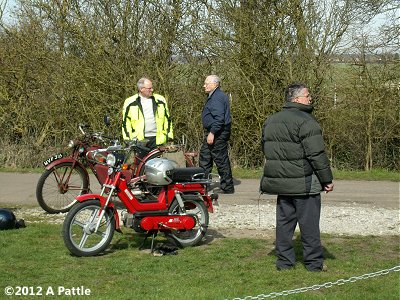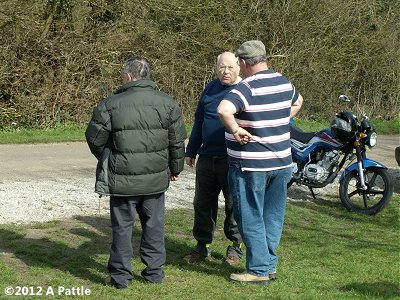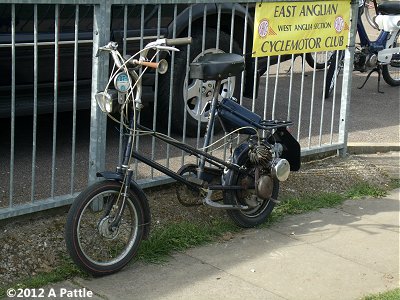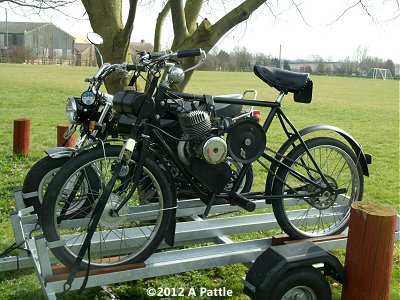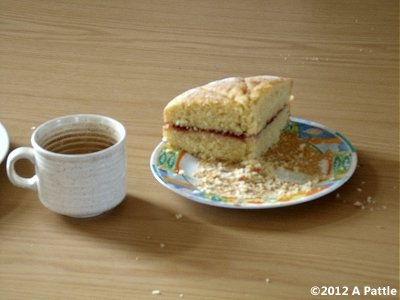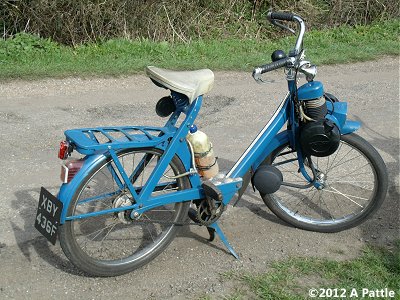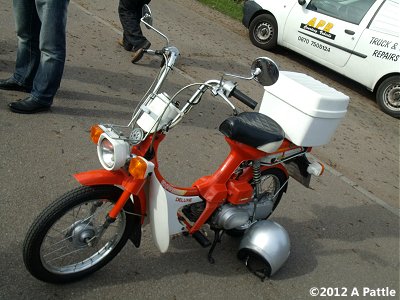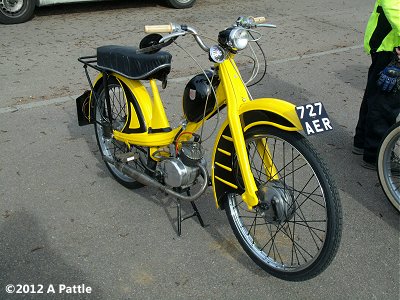 ---
| CAMmag Home Page | List of events | List of articles |
---