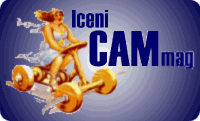 EACC

Duloe Daffodil Dash
Sunday 21 March 2010
Photos by Luke Booth, Mark Daniels, Brian Hilton & Andrew Pattle
Story by Alex Lees
---
So named because the roads around this part of North Bedfordshire at this time of year are usually lined with daffodils.
Not this year though, the long winter months had taken their toll, not a daffodil to be seen, except Ralph's plastic ones. They are out now, a week later, looking magnificent. Their absence did not spoil our day, beautiful spring weather and with 34 signed on riders on a range of different machines, we were set for an excellent day.
Ralph arrived bright and early, portable stove at the ready and once we had ascertained the quality of the bacon the day began.
Danny arrived with his wares and appeared to be very busy. Owen also seemed to be doing well with his selection. My jumble and Ralph's didn't appear to arouse much interest although I managed to sell my Honda garden bike.
The bacon rolls, coffee and tea were flying away and when all expenses calculated we put approximately £30 into club funds.
We set off at about 11:15am for a 30 mile run which was most enjoyable and pub lunch at the Crown in Little Staughton.
I must at this point mention a regular rider, Keith Ashby. Now Keith rides down from the North Norfolk coast to Cambridge the day before, stays with relatives overnight and continues on to Duloe the next day. Well, anyone who was out on two wheels on the Saturday before when the rain was torrential and persistent nearly all day, is in my book a hero. When I asked him about it he replied "I did notice my pockets kept filling with water". In my reckoning that's a trip down of approximately 90 to 100 miles then the ride out, then the return trip. Wow, what a weekend Keith - you are a hero and all this on a 1952 New Hudson!
On the return to the hall Ralph produced delicious home-made sponge cake to have with our tea; how very English - well done Ralph.
Two awards were made, a bottle of wine to Ef because despite many promises he actually turned up, nice to see you in the flesh Ef
Second award was to Dave Evans and Cobby for the best 'alternative route', in other words Cobby was following Dave who inevitably got lost!
I think I speak for all of us and say it was a great day out.
Duloe Village Hall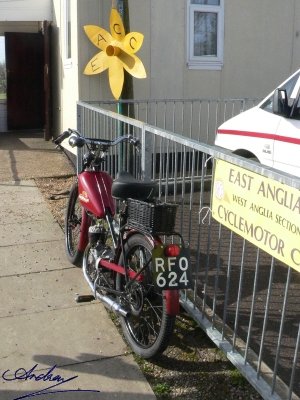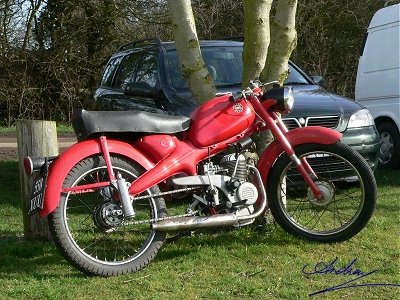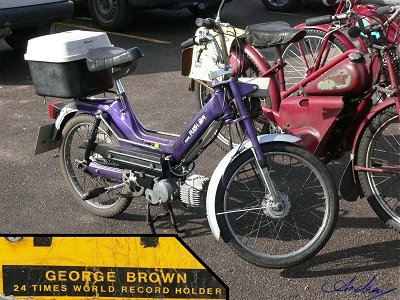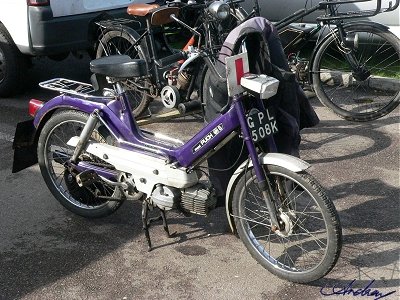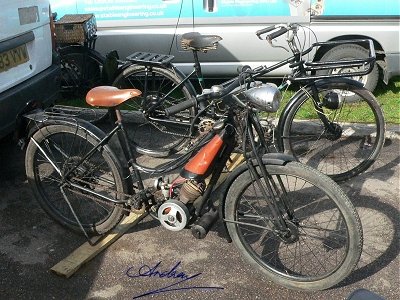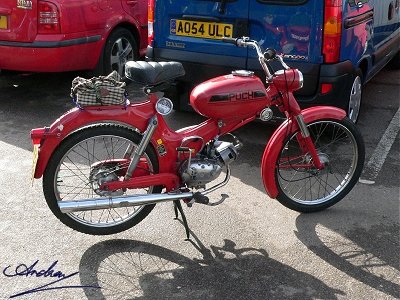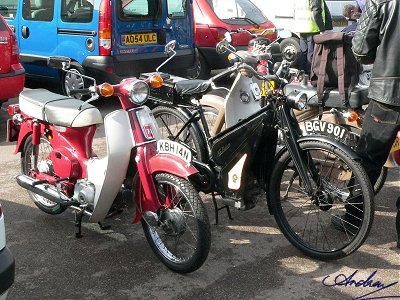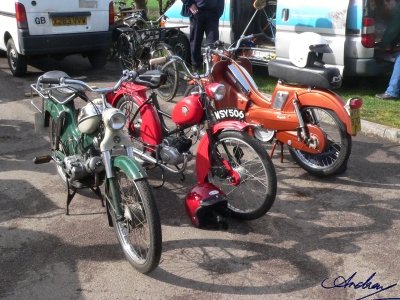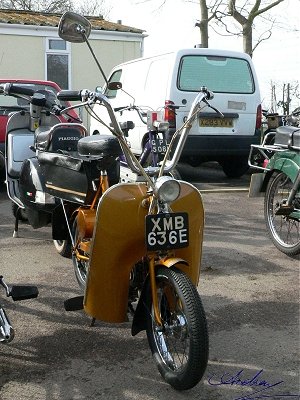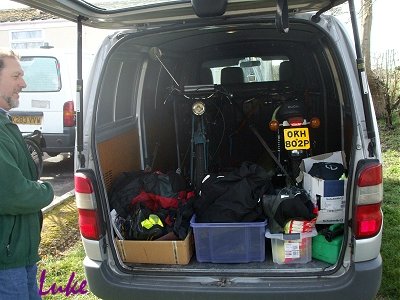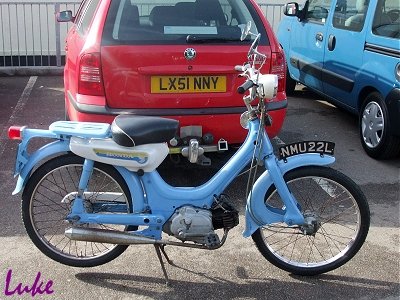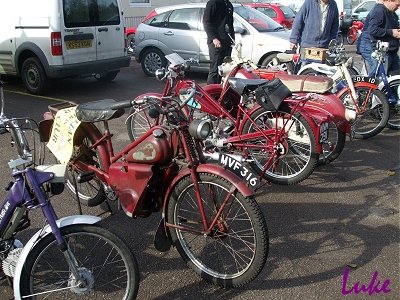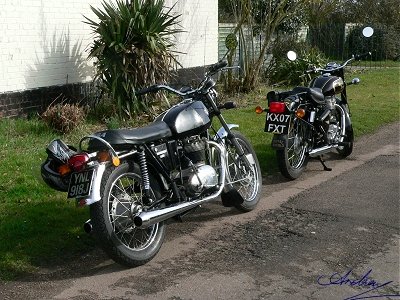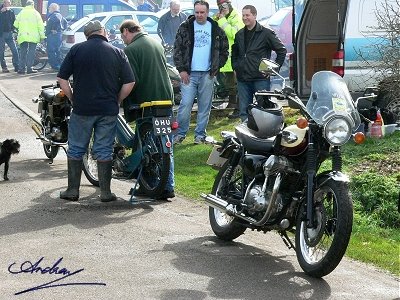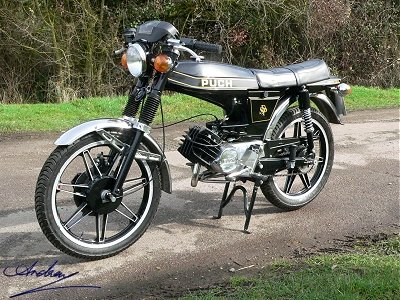 Inside the Hall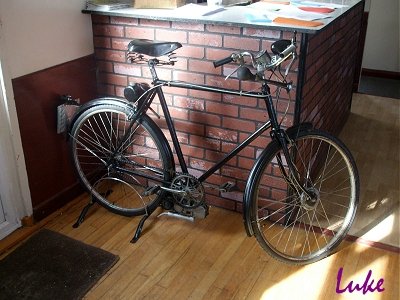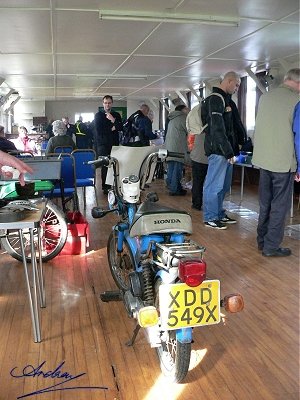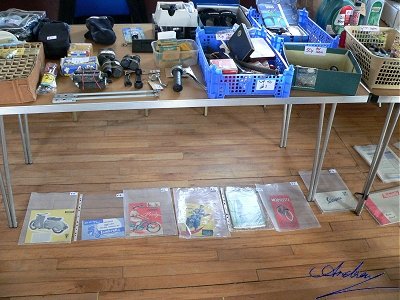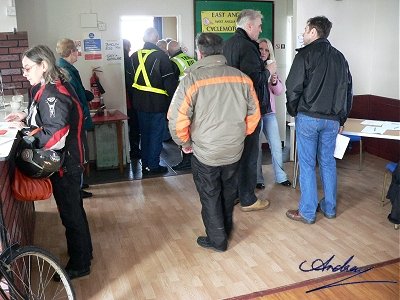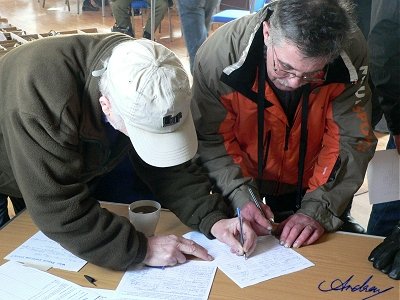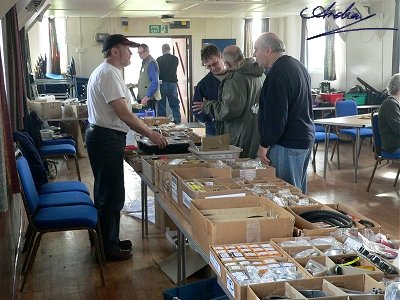 Back outside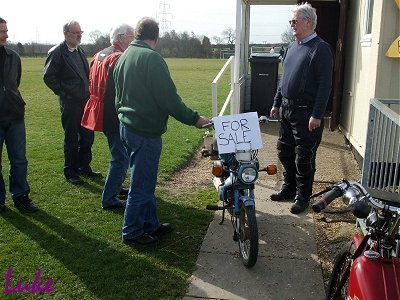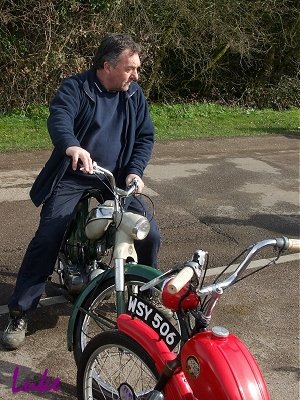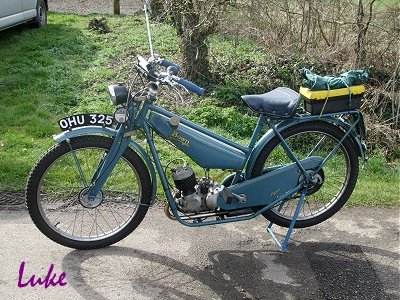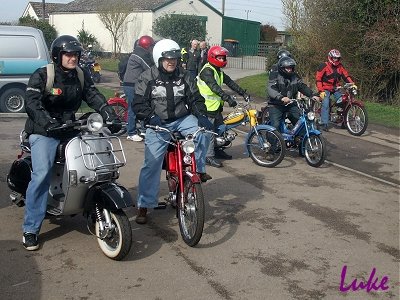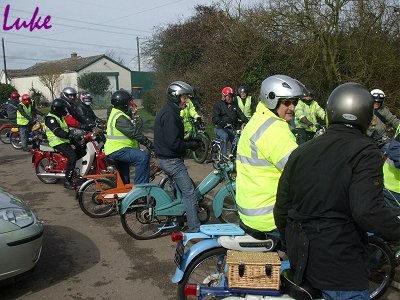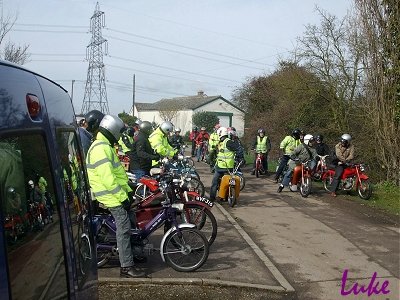 Lunch stop at Little Staughton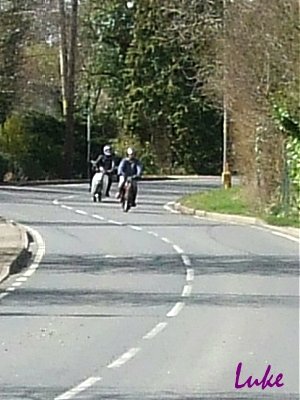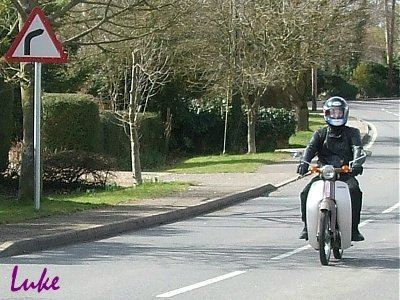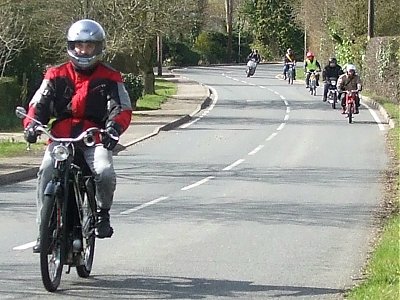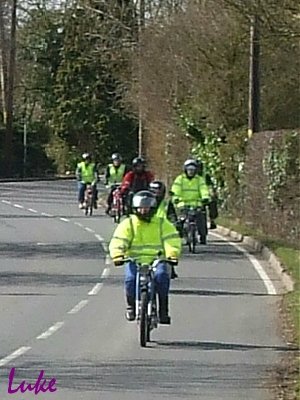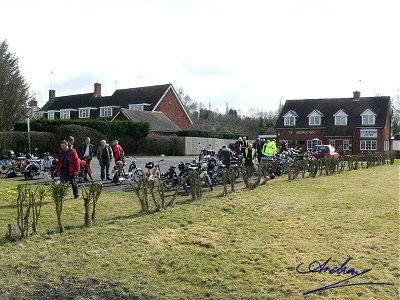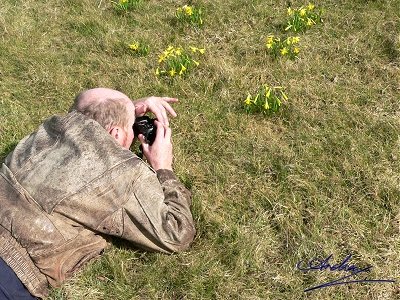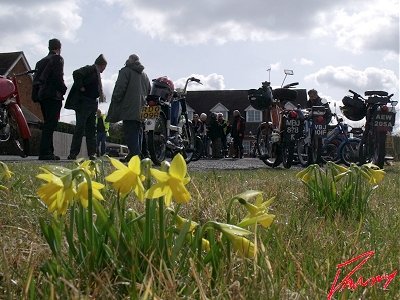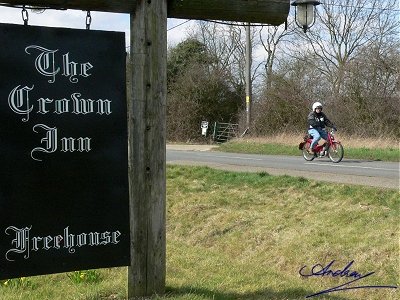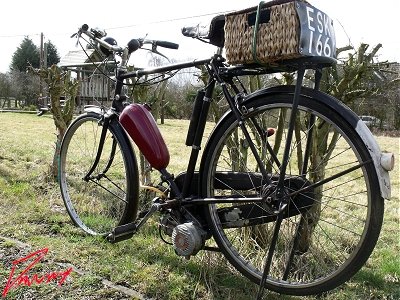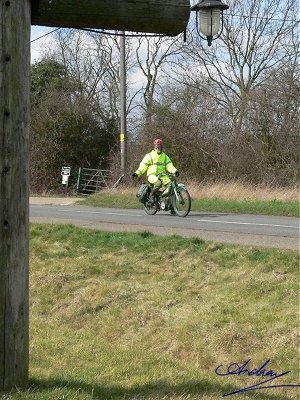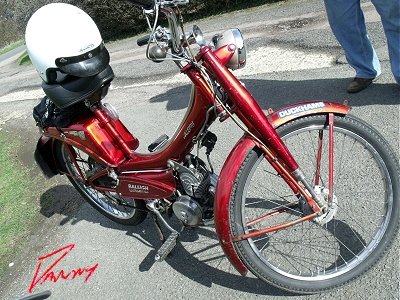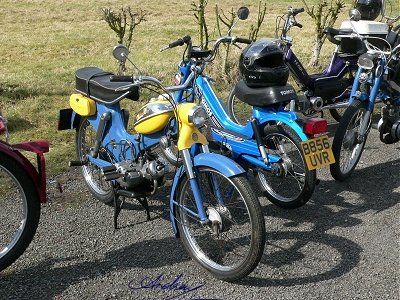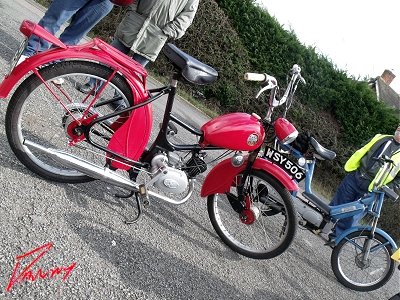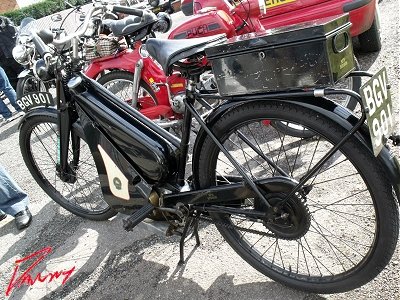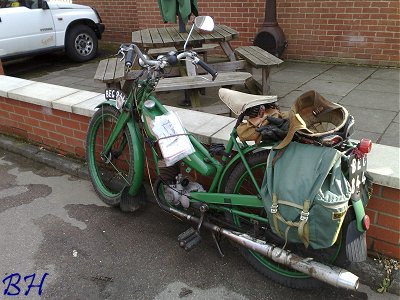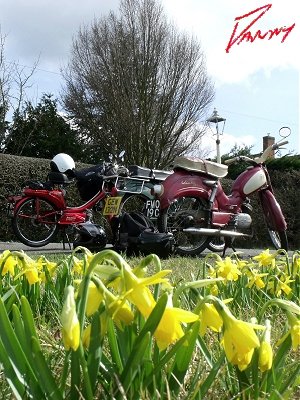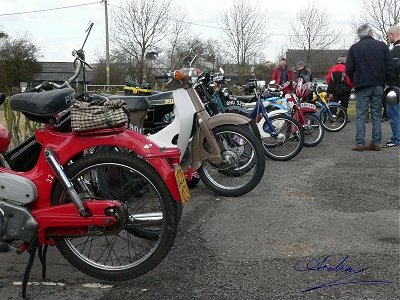 Return to Duloe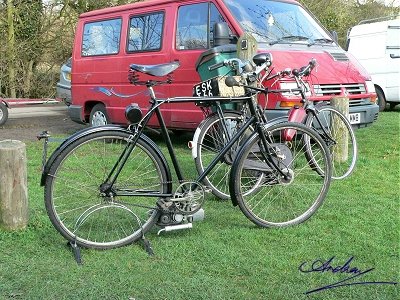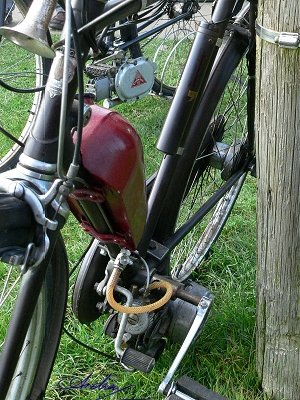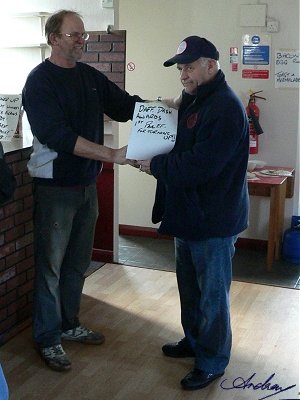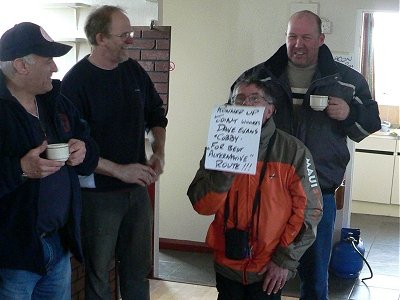 ---
| CAMmag Home Page | List of events |
---