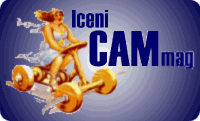 EACC

West Anglian Great Ouse Cruise
Sunday 6 September 2009
Photos by Andrew Pattle, Mark Daniels and John
Report by Alex Lees
---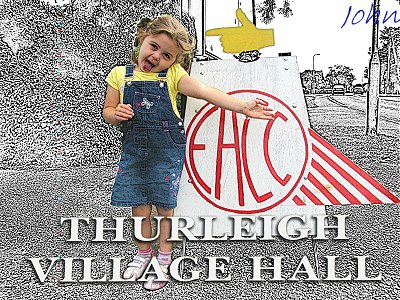 What a way to spend a Sunday!
The day dawned well at Thurleigh Village Hall on Sunday 6th September. Weather was set fair and members began arriving soon after 9:00am and, by 10:30am, 23 members had signed on, two from the VMCC with 1913 Wall Autowheels.
After breakfasting on bacon rolls, egg rolls, bacon & egg rolls and egg & bacon rolls we set off on the Ouse Cruise, a run of 24 miles in North Bedfordshire along the Ouse Valley. Ralph in the recovery vehicle bringing up the rear.
We had an excellent ride, all machine performing really well, except one of the Autowheels, which overheated and Ralph trailered it to the lunch stop.
Our lunch stop was at the Bell at Odell where we were catered for with more food and good ale!
Second half of the journey back to Thurleigh went without a hitch, except for the one failed Autowheel which proved to be a seizure and early afternoon we started Auto Jumbling. Danny had his usual excellent display of parts and accessories and seemed busy most of the time. Ralph's pile of rust made him a few quid! (Even the scrap dealers have turned it down.)
Afternoon tea with Ralph's delicious home made cakes and biscuits were most welcome and, to sum up a really excellent day: good weather, great route and good company. What a way to spend Sunday.
PS: The hall was twice as expensive as we usually pay, subsequently only £20 went to the club funds, but it all helps.
At the village hall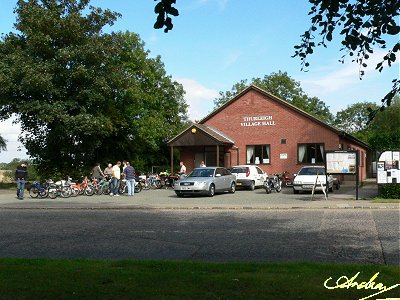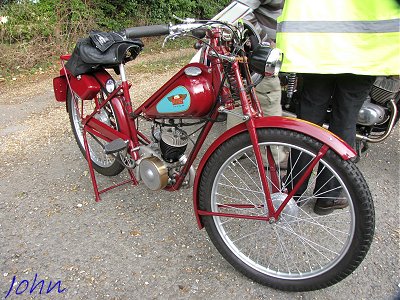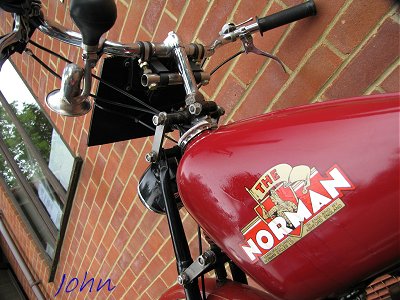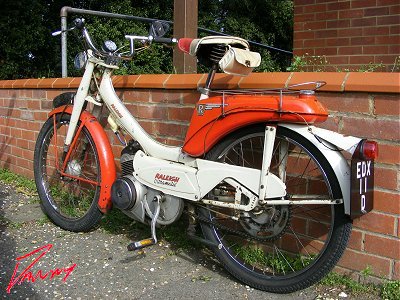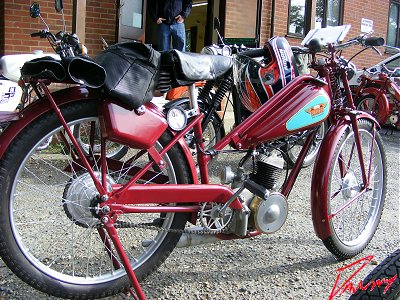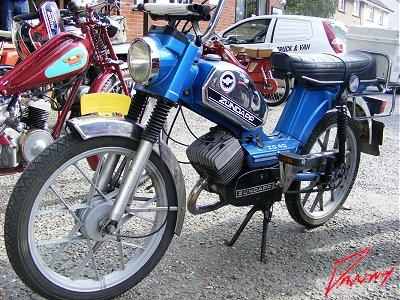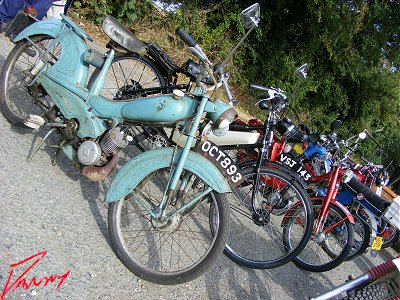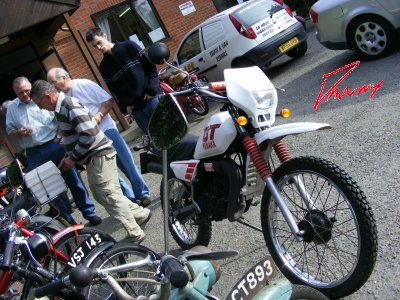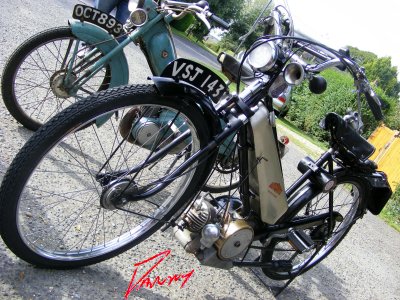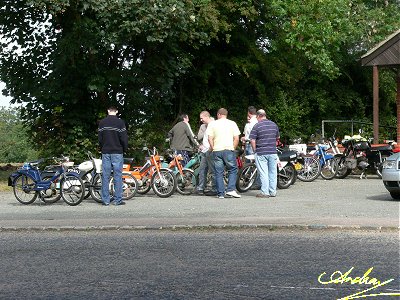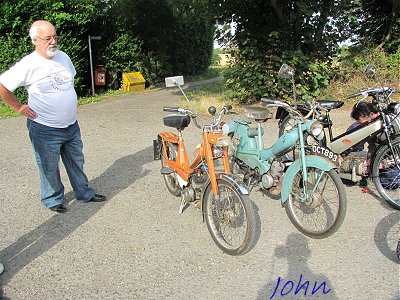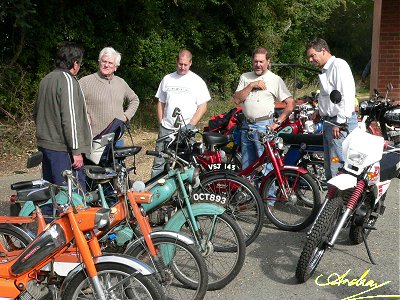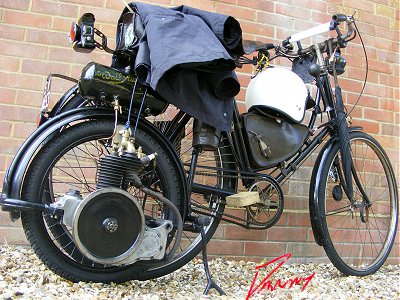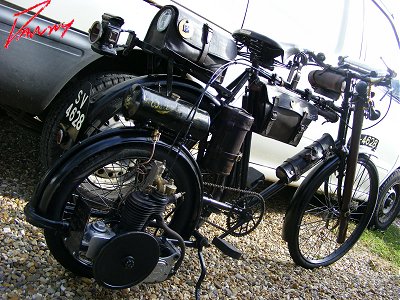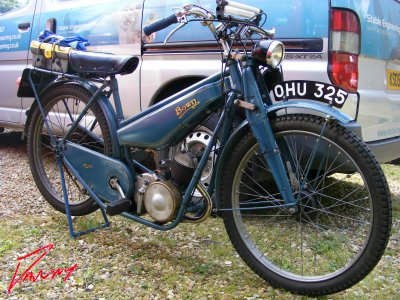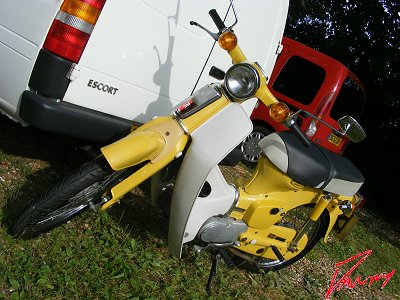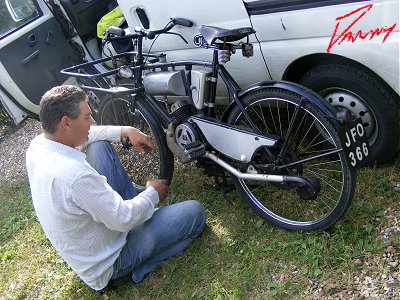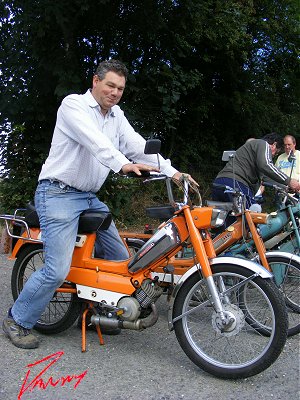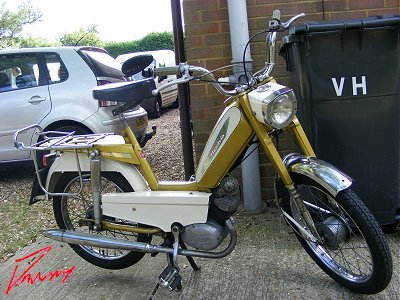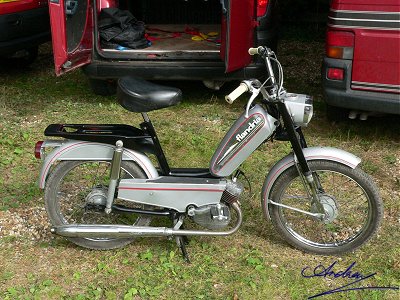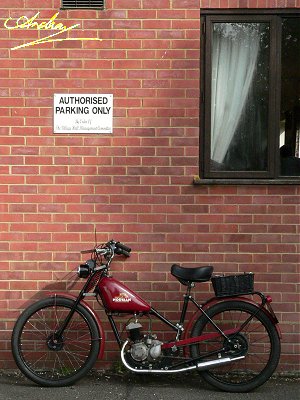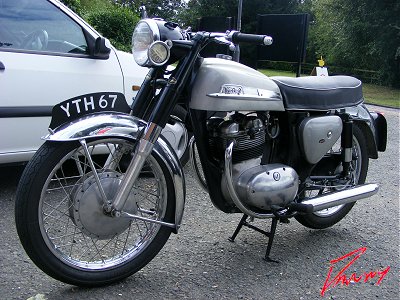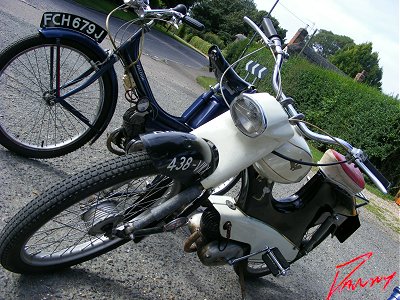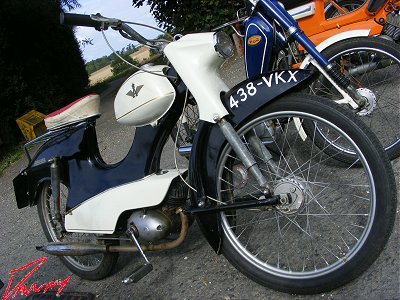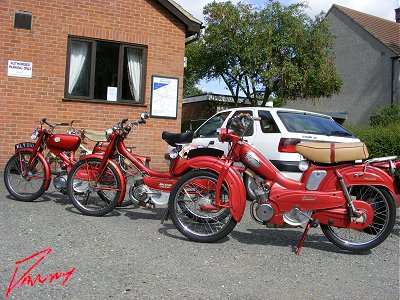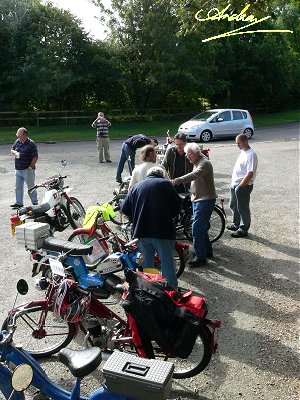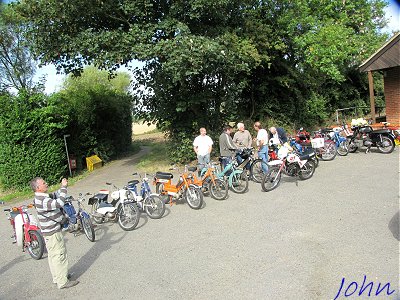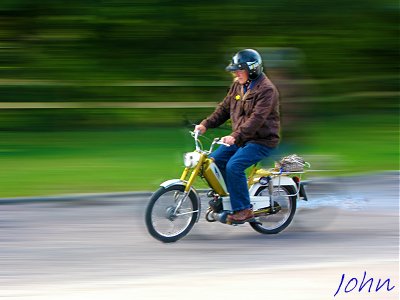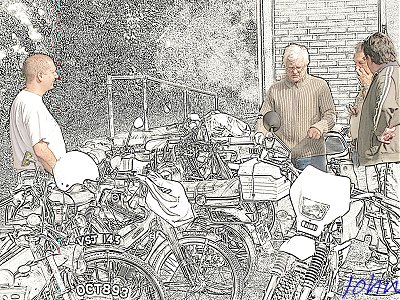 Meanwhile, inside the hall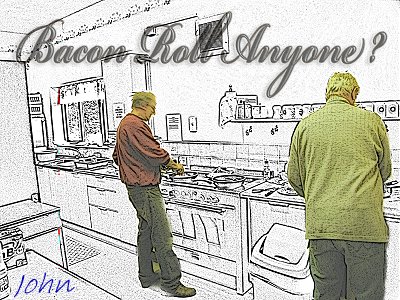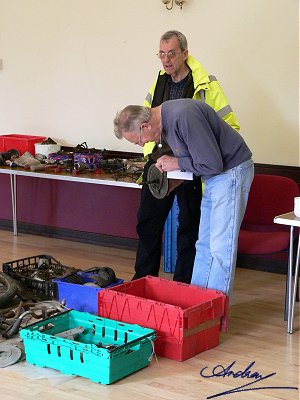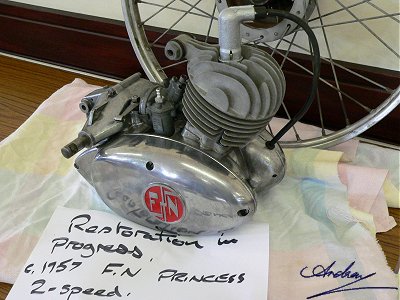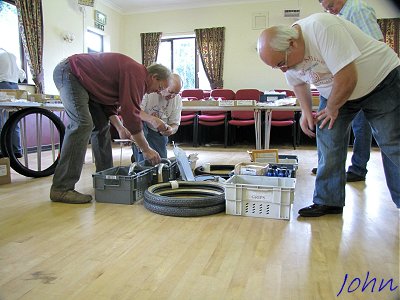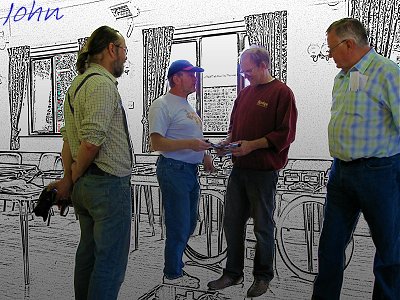 The road run starts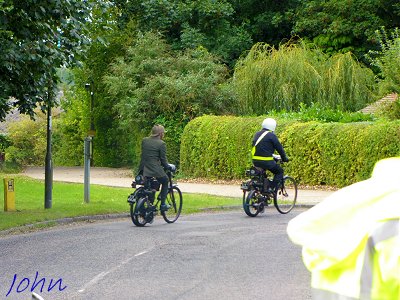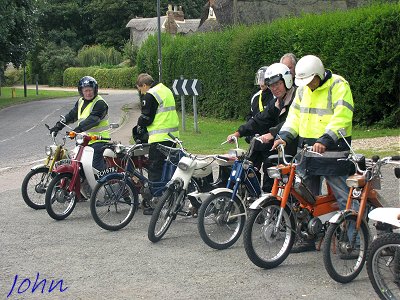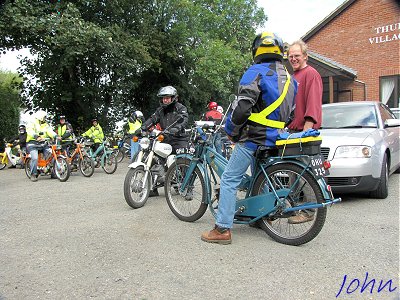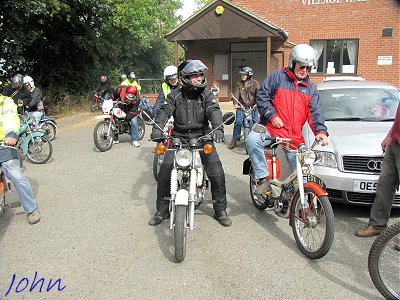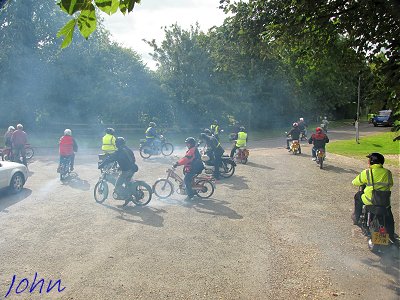 Lunchtime at Odell
Bell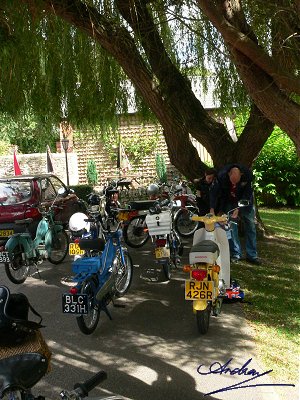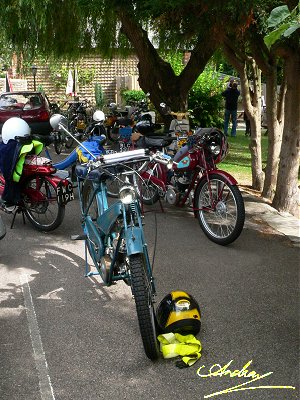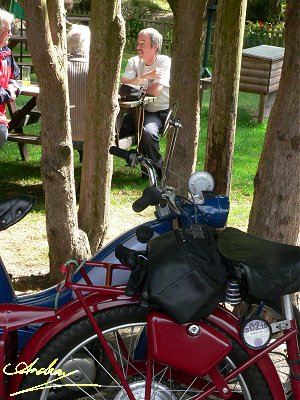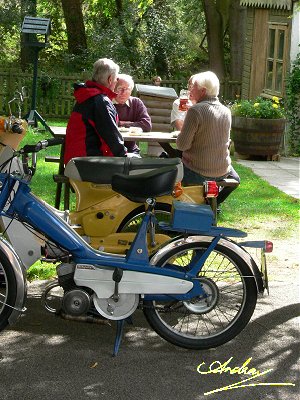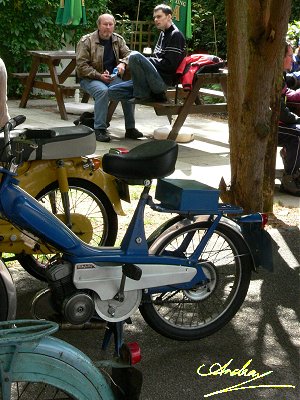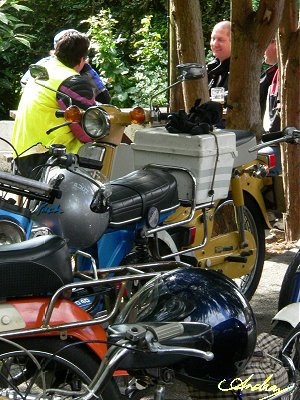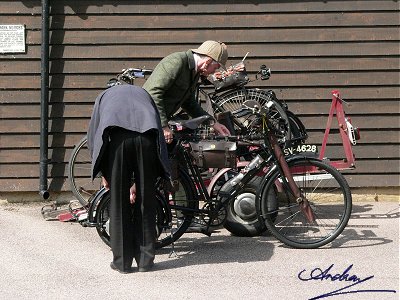 ---
| CAMmag Home Page | List of articles | List of events |
---