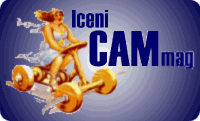 by Ralph Richardson
---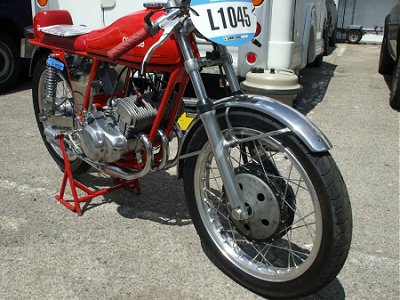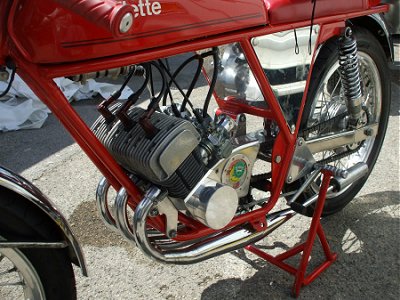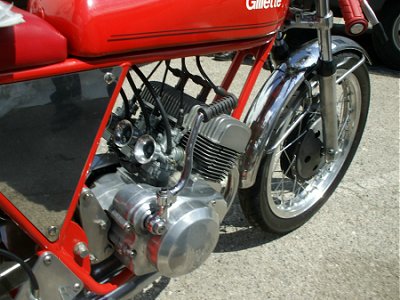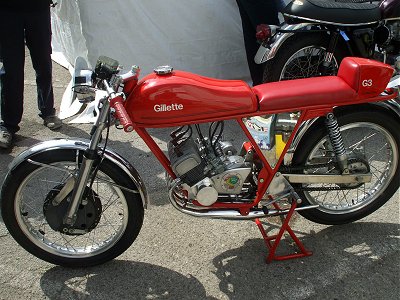 While at Dijon circuit on 31st May and 1st June 2014, a very 'special' special was there; this deserves a feature in its own right.
Mr Geoff Bouchard from Leicestershire is the architect of this extraordinary masterpiece. Starting off with a Gilera sports moped frame and adding 125 size brakes and wheels, cut down forks, Geoff toyed with the idea of joining two Mobylette engines together to form a twin. But as he was offered a third engine, why not a triple! With this in mind he set to, devising a method to connect all three engines. Mark 1 and Mark 2 designs, ie: slot drive and spline drives with belt drive transmissions proved unsuccessful.
Geoff then decided to create his own crank cases and fly wheels, retaining the original crank pins and con rods. Three big bore kits were obtained, made in Spain. The crankcases split horizontally with 6203 bearings used for the main bearings.
Geoff also machined specially cast cylinder heads to blend and fit the barrels. Three carbs feed this ingenious motor.
Grafted onto a five-speed Yamaha 125 transmission assembly, as you see from the photos a very neat job.
The frame, modified to fit the mounting of the power unit was also done by Geoff, as was the manufacture of a new swing arm to stiffen up the rear suspension.
Geoff rode it at Dijon and revved to 10,000rpm at times, and has recorded 80mph at Mallory. A truly wonderful engineering masterpiece.
Spec: 195cc,
approximately 9:1 compression ratio,
six speed Yamaha clutch and gearbox,
Gilera 50cc sports moped frame.
---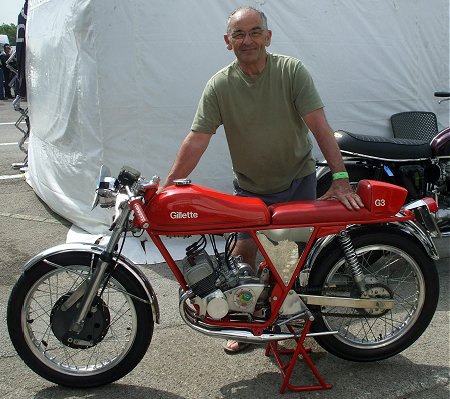 Geoff with his Gilette G3
---
This article appeared in the July 2014 Iceni CAM Magazine.
[Text & photographs © 2014 R Richardson.]