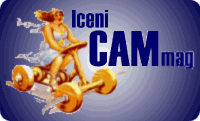 January 2011
Photos by Mark Daniels
---
Australia
Melbourne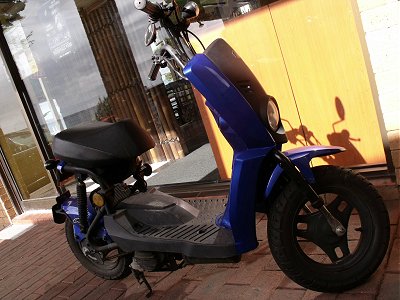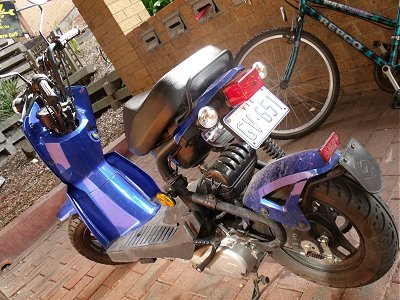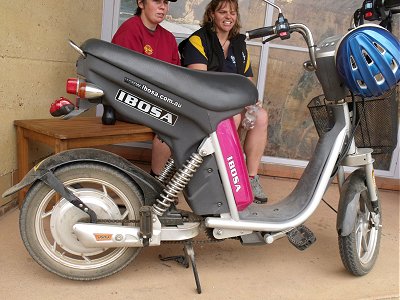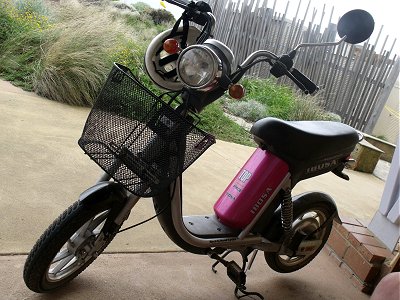 Adelaide
We encountered very few small capacity two-wheelers around Melbourne city, but Adelaide was a completely different scene. Since Adelaide city car parking was restricted and expensive, designated free motor cycle parking bays seemed to make two-wheeler transport much more attractive. Small capacity scooters of 50cc upwards were commonly found from a selection of manufacturers and rebranded by various Australian importers. A number of Italian labels were also spotted, including the Chinese built QJ Benelli 'Pepe'. We saw several red Honda crunch-type machines, all without legshields, but on every occasion these were either parked as we drove by in traffic, or riding past, but never presented any opportunity for pictures.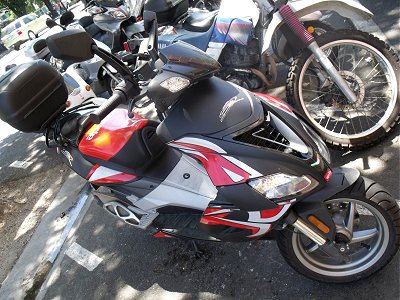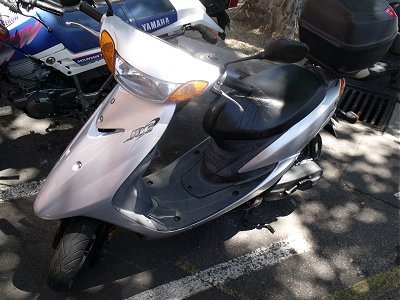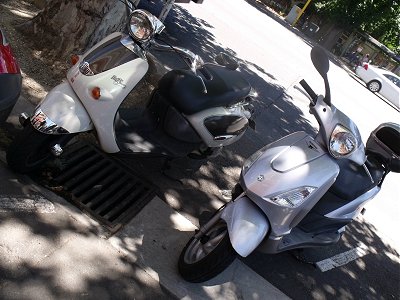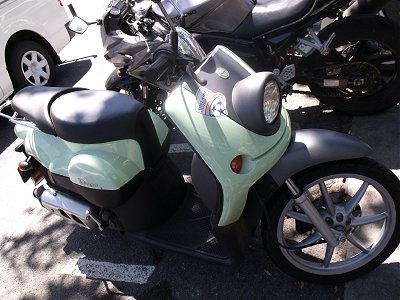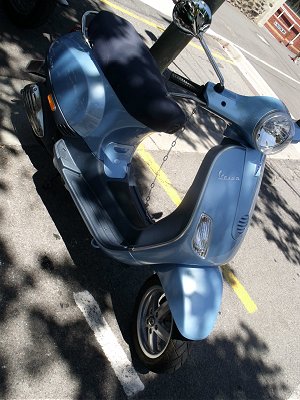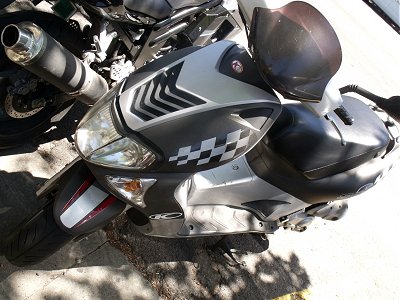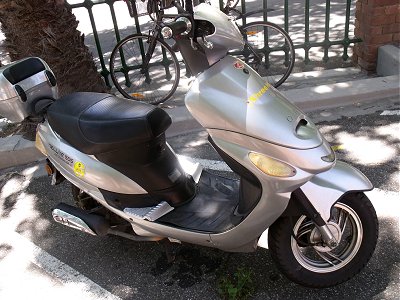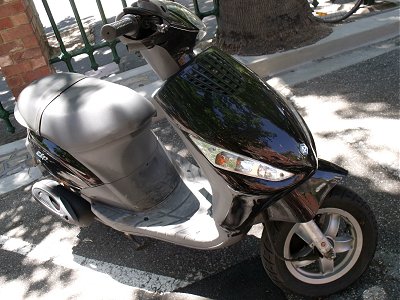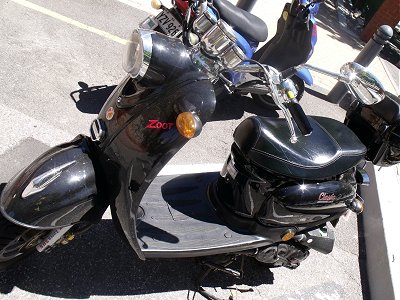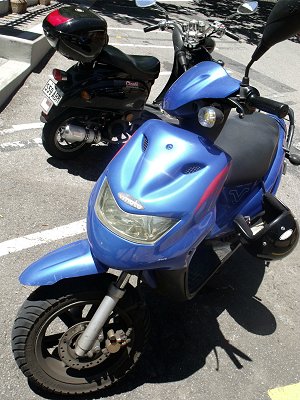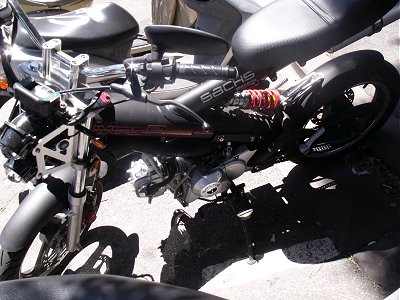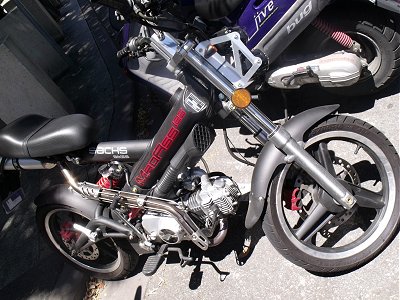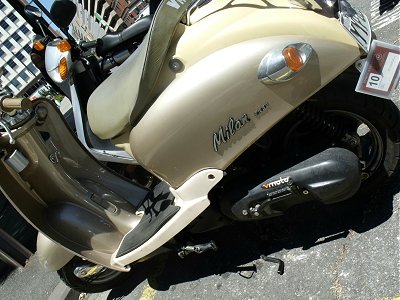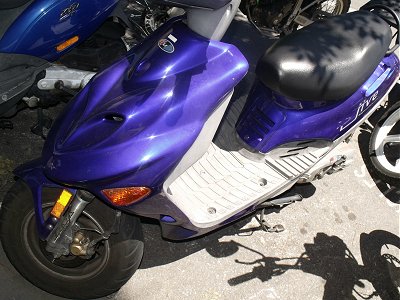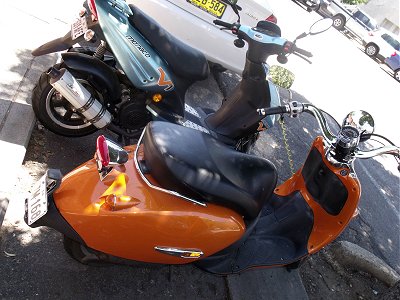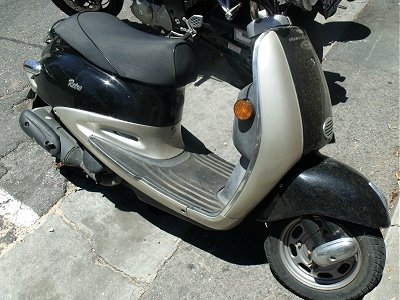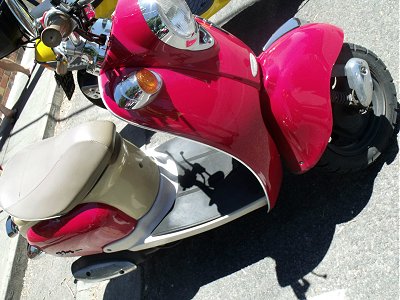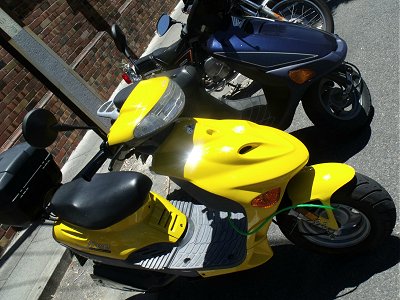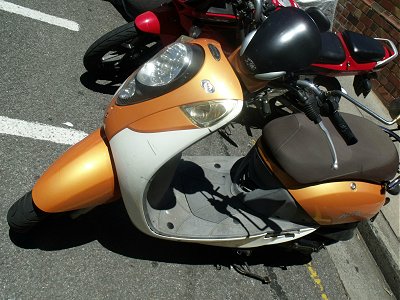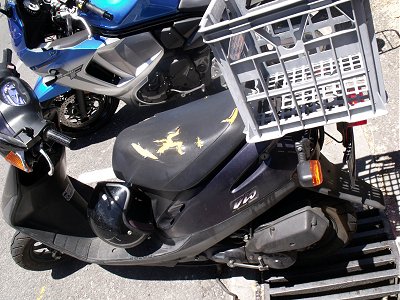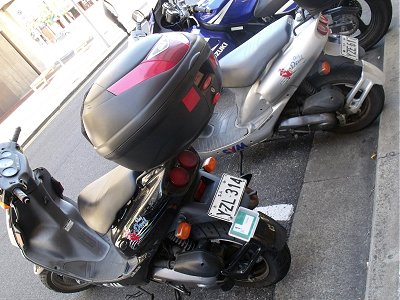 Alice Springs
A fairly short stop in Alice Springs didn't really present much opportunity to snap bikes about the town since the extreme heat was quite prohibitive to getting about. Just a pic of one scooter. Again, we drove by a couple of the red Honda crunch machines riding in the opposite direction but, as in Adelaide, again there was no chance to photograph them.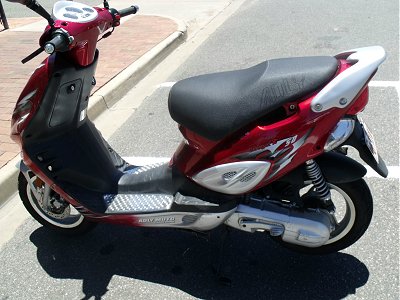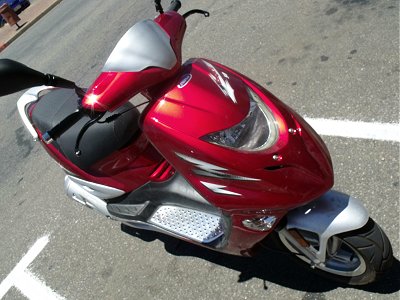 Sydney
Sydney is a city largely dependent on personal transport. Morning and evening rush hour lasts around four hours at either end of the day, during which periods the roads are clogged with traffic. Parking within central areas is fairly limited and expensive, so a sure recipe to promote two-wheeler mobility.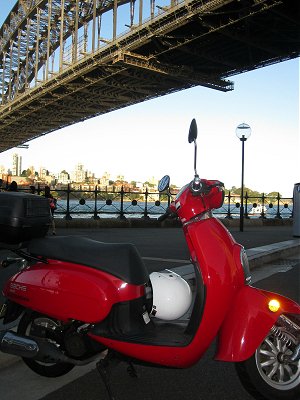 Designated motor cycle parking about Sydney city was quite limited but, conveniently for us, a massive free bike park at Darling Harbour (packed to bursting every day), was right beneath our room at Park Royal hotel.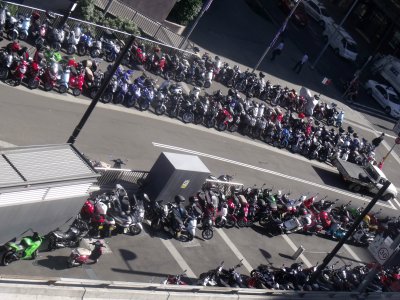 Generally, big capacity bikes dominate in Sydney, and 50cc scooters seem less favoured since they would struggle to maintain the frantic traffic pace. We saw lots of Vespa, Sachs, Yamaha, and other Italian-branded scoots, most popular being 125cc upwards. After seeing more of the red Honda crunch-based machines, and an American Whizzer, all were on the move and we were unable to get pics. We finally caught some of the Hondas in the Darling bike park.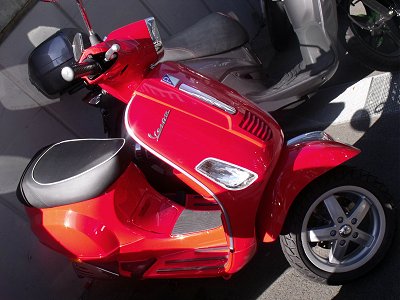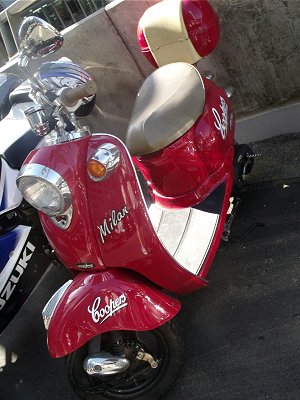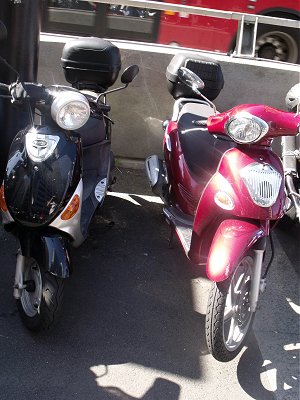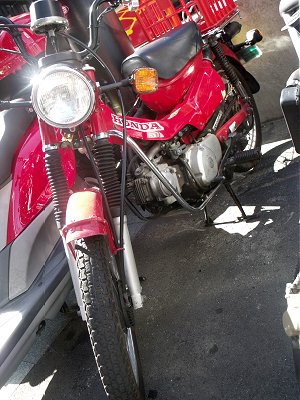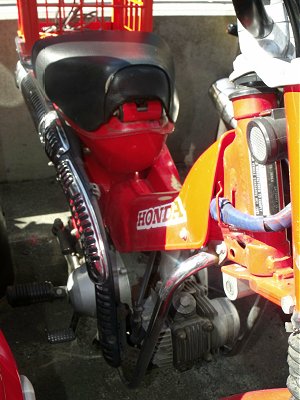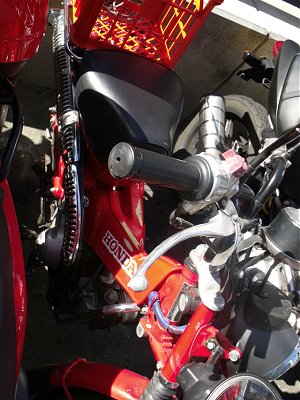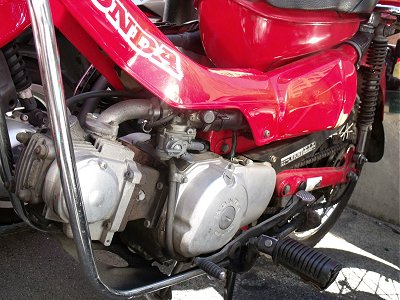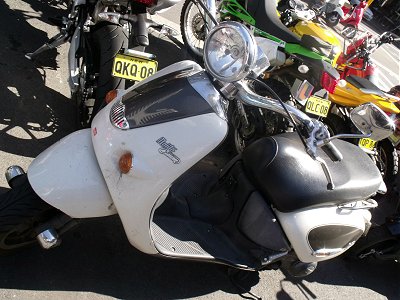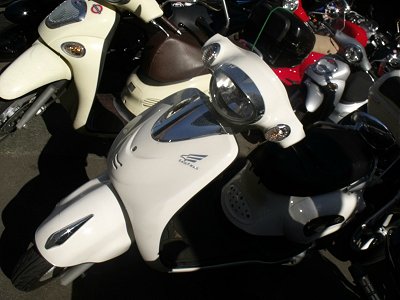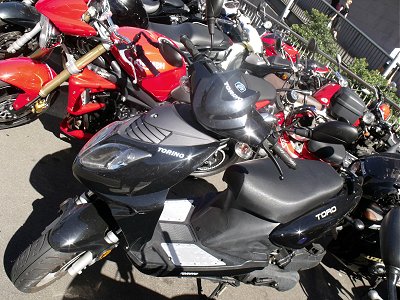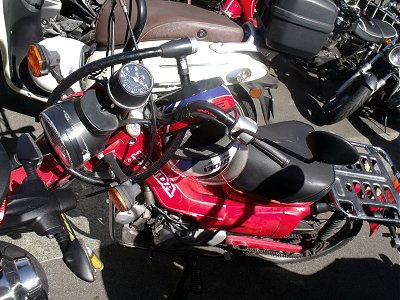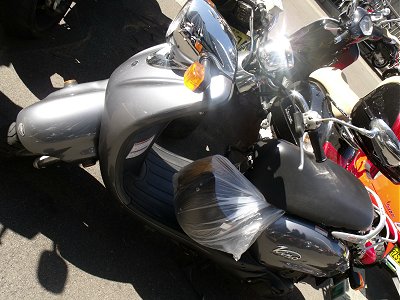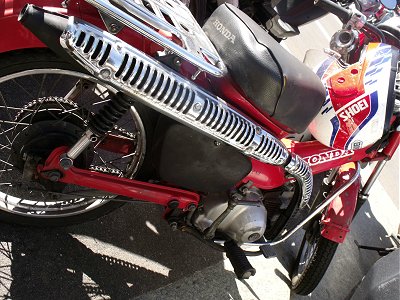 The last of these we snapped on a Sydney Chinatown street, with a huge, refrigerator-sized box carrier!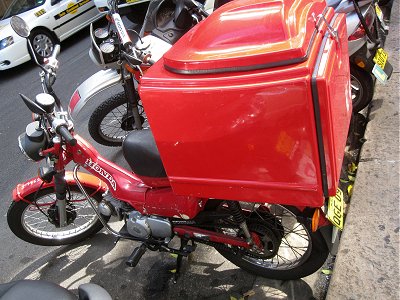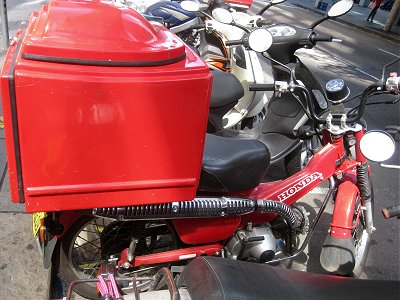 ---
We've remarked above - several times - that a lot of red Honda crunch-type machines were seen on this trip. Bob McGrath has written to tell us why:
Hi,
I'm an occasional site visitor as I like lightweights but not quite as light as does IceniCAM! My preference is for 125cc up to about 250cc.
My purpose in writing is to remark on your Australian visit photos where you talk of a Honda crunch machine. I've no idea what you mean by a Honda "crunch" but the bikes you keep using that term for are all ex-Australia Post delivery bikes. Australia Post use them on a daily basis for house to house letter deliveries and they are around on the secondhand market in their hundreds, if not thousands.
Commonly known as 'Postie' bikes, Australia Post buy them new, use them for a fixed term and then flog them off. They are incredibly reliable and exceedingly popular being used for everything from student transport to pizza delivery to serious touring. A group of friends rode postie bikes from Melbourne to the Birdsville Races and back, much the equivalent of you riding from England to Rome and back, but with much of the trip on dirt roads. Needless to say not one bike failed to finish the trip, although it took them two attempts as flooding on the Birdsville Track stopped them the first time.
Usually the only wear found from Australia Post use is a worn out rear hub from continual braking as the bike is stopped outside each house and often first gear also needs replacing, another casualty of the constant stop/starting. Once that is done, they are ready for another 30,000 to 50,000 kilometres of riding. The only proviso is the usual Honda one of regular oil changes.
I'm sure I'm not the only one to tell you all this. We all love our postie bikes!
Cheers,
Bob McGrath in Melbourne
---
February 2011
| CAMmag Home Page | List of articles |
---