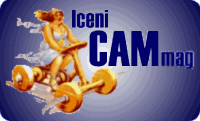 ---
November 2013
V765 forms have been updated to reflect the changes caused by the closure of DVLA local offices. The obsolete last section, which once upon a time was used to inform clubs of the outcome, has also been removed. The new forms can be downloaded from www.gov.uk, where you'll also be able to download the latest list of clubs that are authorised to deal with V765s.
October 2013
From October 21 2013
A vehicle cannot under any circumstances be licensed at the same time as a V765 application.
Vehicles going through a V765 will be given their proper licence class straight away—no longer 'Not Licensed'. This does not affect SORN; Continuous Registration and Continuous Insurance Enforcement still only start when the first tax disc is issued.
DVLA VIN codes are changing. These are the codes DVLA issued when a vehicle didn't have a VIN or frame/chassis number. They used to be SABTVROxxxxxxxxxx and will now be DVLASWA397yydddnn.
Club datings will now only be accepted for vehicles over 25 years old or where the manufacturer is unable to assist.
October 2013
DVLA is closing all its local offices this year. These are the dates that the offices will be closing:
| | | | | | | | |
| --- | --- | --- | --- | --- | --- | --- | --- |
| Office | Date of closure | | Office | Date of closure | | Office | Date of closure |
| Aberdeen | 25 October | | Bangor | 22 November | | Beverley | 22 November |
| Birmingham | 13 December | | Borehamwood | 13 December | | Bournemouth | 25 October |
| Brighton | 25 October | | Bristol | 13 December | | Cardiff | 13 December |
| Carlisle | 25 October | | Chelmsford | 25 October | | Chester | 22 November |
| Dundee | 22 November | | Edinburgh | 25 October | | Exeter | 22 November |
| Glasgow | 13 December | | Inverness | 22 November | | Ipswich | 25 October |
| Leeds | 13 December | | Lincoln | 25 October | | Maidstone | 22 November |
| Manchester | 13 December | | Newcastle | 13 December | | Northampton | 13 December |
| Norwich | 25 October | | Nottingham | 13 December | | Oxford | 25 October |
| Peterborough | 22 November | | Portsmouth | 13 December | | Preston | 13 December |
| Sheffield | 25 October | | Shrewsbury | 25 October | | Sidcup | 22 November |
| Stockton | 25 October | | Swansea | 25 October | | Theale | 22 November |
| Truro | 22 November | | Wimbledon | 13 December | | Worcester | 22 November |
The work that the local offices do will have to 'taper off' in the lead up to closure so, for instance, they will stop doing 'age-related' registratons more than a week before the closing date. If you want to get something done at your local DVLA office before it closes. don't leave it until the last minute!
After local office closure, most functions will be taken over by DVLA Swansea. Some, however, will transfer to Post Offices: first licencing of 'Unlicenced' vehicles for example. While all the procedures are already in place for all this, most of the forms have not been updated yet—it will take a while before all the references to local offices are updated on the forms. DVLA's sets of guidelines on how to do various things will also need to be updated and this will take even longer.
It looks as if those clubs that participate in the V765 scheme will be allowed to make certified copies of original documents.
With DVLA Swansea taking over 'age-related' registrations, it appears that the criteria for proving the age of a vehicle are going to change, a simple club dating certificate will not be enough. Like the procedure for getting vehicle ages corrected in connection with the pre-1960 MoT exemption, data from manufacturers' records and Glass's Check Books will be acceptable.
July 2013
Ian Williams died last on Thursday 20 June 2013, aged 73, after battling cancer for several years. Ian had been a stalwart member of the NACC's Kent, South London and East Sussex Section. With his wife Susan, he established a museum of hundreds of model trains, trams, full-sized bicycles, scooters, motor cycles, and military memorabilia in their home. The NACC Kent Section often had events based around open days at Ian & Susan's Museum, raising money for the British Heart Foundation.
Ian was a retired aircraft engineer, having worked for Vickers Armstrong and British European Airways and had a lifelong passion for machines.
June 2013
Ever since the MoT exemption for pre-1960 vehicles was proposed, there have been scare stories about insurance companies charging higher premiums for machines without MoTs. Nearly all these stories have been made up and don't have a grain of truth in them. However, we've found one that is true: some companies won't let you have an 'agreed value' policy on a machine without an MoT. This probably won't worry most owners of small capacity machines where the annual saving on MoT fees will soon outstrip any differnce between the 'market value' and the 'agreed value'. But, if you have a particularly expensive bike, it can be worth MoTing it to be sure of getting the correct value in the event of a claim.
June 2013
The MoT exemption for pre-1960 vehicles took effect throughout Great Britain last November. However, so far, it has not been applied in Northern Ireland. It is proposed that pre-1960 vehicles in Northern Ireland will be exempted from MoT starting in September 2013. There is a catch: only vehicles 'which have not undergone substantial change' will be exempted from MoT. The official press release doesn't say anything about how substantial a substantial change is or how that requirement will be implemented.
April 2013
Castrol is voluntarily recalling some one litre bottles of oil used in two stroke engines due to water contamination. The contamination in some bottles may potentially be sufficient to cause engine seizure. The affected products and the batch numbers are here: www.castrolmoto.com/en/recall.php, and were on sale from 3 September 2012. The products are mainly used in motor cycles or small scooters, but can also be used in other equipment with two stroke engines.
April 2013
In preparation for a future feature article on the Kestrel sports moped, built in Southampton circa 1979/80, IceniCAM would very much appreciate leads to or contact from anyone knowing any background on these machines, particularly from people associated with the former business. We've already road-tested & photo-shot one of these machines, and the text draft is fairly well advanced, but additional details are required to bring the article to publication. Please contact Danny, tel: 01473-659607 or e-mail .
April 2013
It was announced in the Budget that the date when vehicles are exempt from VED will be moved to 1974. Don't hold your breath though, it doesn't happen until next year.
Previously only vehicles built before January 1 1973 were included in the zero-rate 'Historc Vehicle' category, after the Government abandoned the previous 25-year rolling scale in 1997. However, from April 2014 vehicles manufactured before January 1 1974 will be entitled to a free tax disc. There is some speculation that this change might herald a return to a rolling exemption for 40 year old vehicles but that is not confirmed yet.
---
Even older news stories are available in our 2012 News Archive
---


This page was updated on 1 October 2014

| CAMmag Home Page |
---