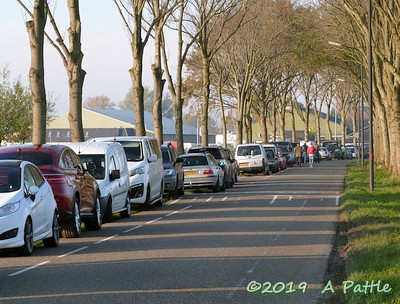 Judging from how far away we had to park, this was going to be a popular event.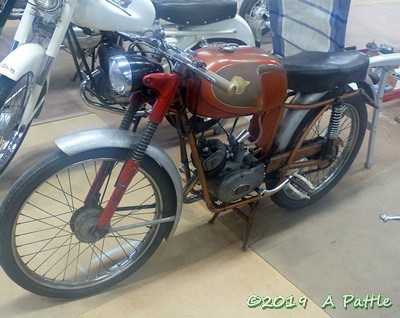 We think this is a Santamaria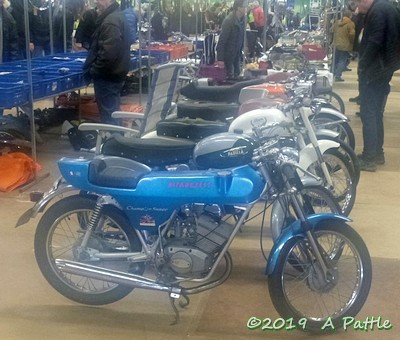 Gitane–Testi Champion Super Polyester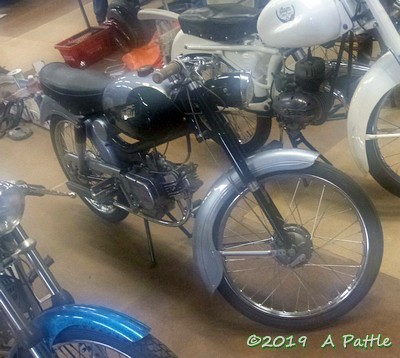 A Parilla … a four-stroke Parilla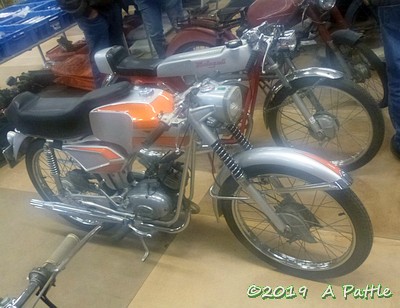 Testi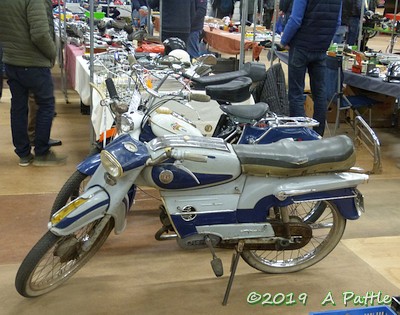 Batavus Combisport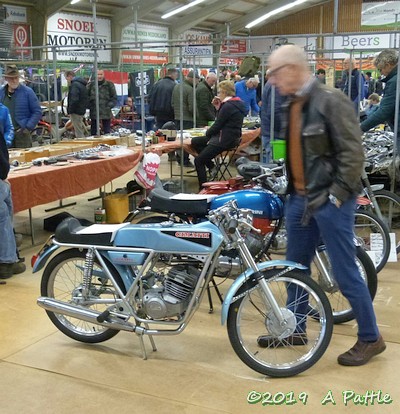 1974 Franco Morini 6-speed powered Cimatti— it could beyours for €2,750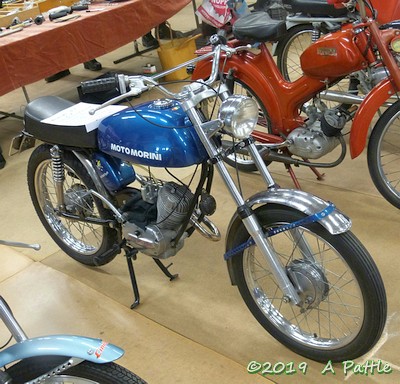 €1,950 would buy this Moto Morini Corsarino ZZ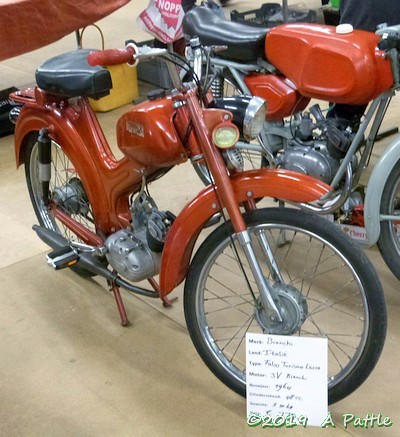 1964 Bianchi Falco Turismo Lusso, 3-speed, €775.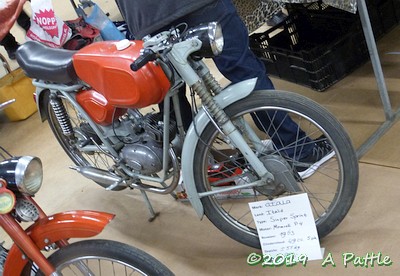 1963 Atala Super Sprint with a Minarelli P4 engine, €950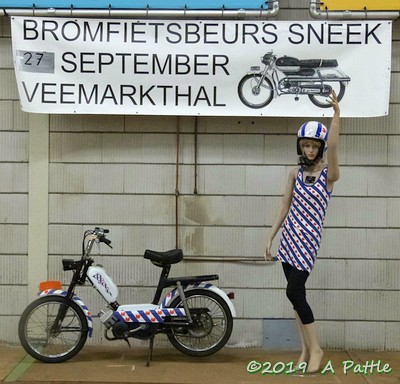 She managed to hold that pose all day.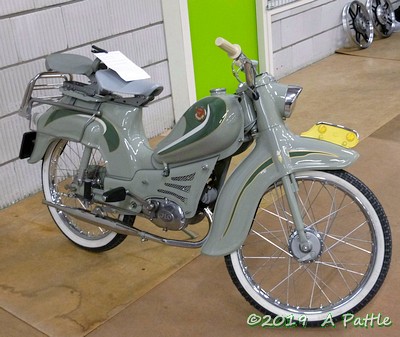 1959 Batavus Toerist (Jlo engine)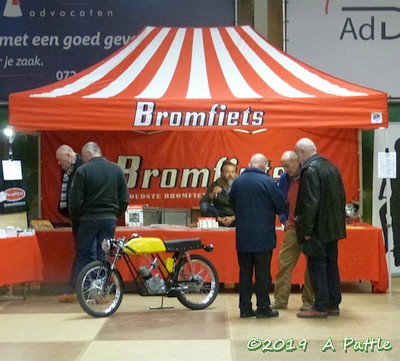 Bromfiets magazine's stand … and we'll come back to that Atala later.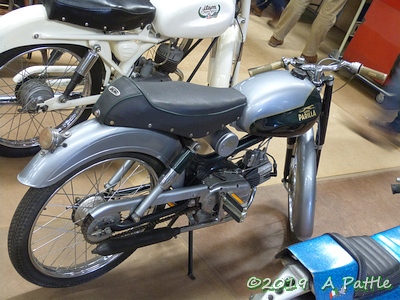 Another look at that 4-stroke Parilla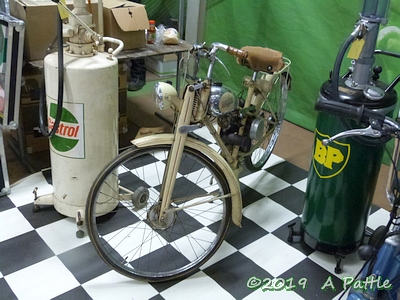 Biancchi Aquilotto—there's always a Bianchi Aquilotto at Heerhugowaard.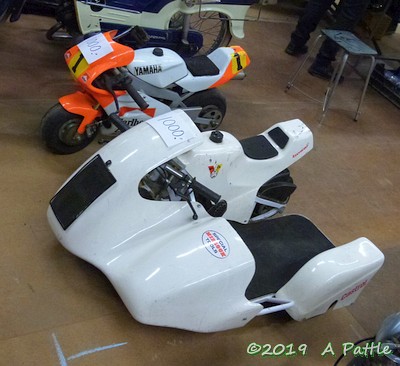 Start your children sidecar racing for €1,000 with this Mini-moto outfit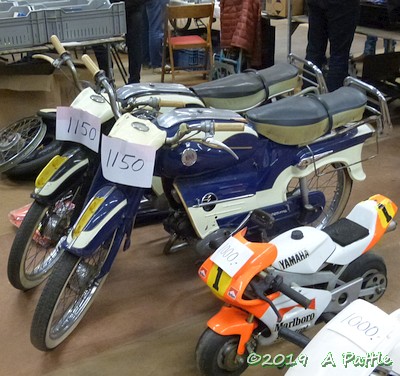 … or solo racing. Or buy a matching pair of Batavus Combisports at €1,150 each.

The other side of the Batavus Combisports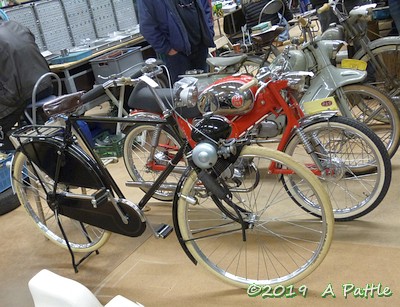 Berini M13 on a Gazelle bicycle: €775.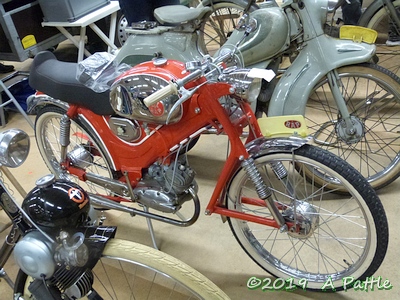 A Rex-engined RAP for €2,500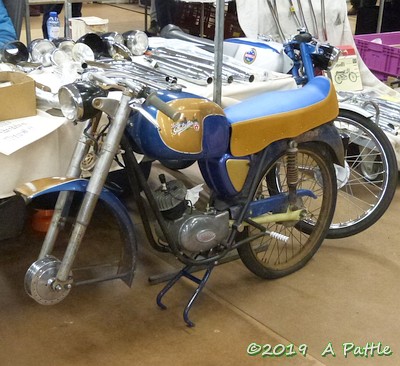 A few bits needed to complete this Peripoli Giulietta Sport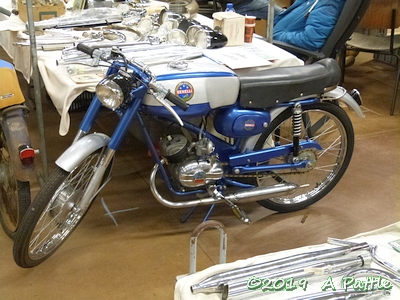 A Benelli…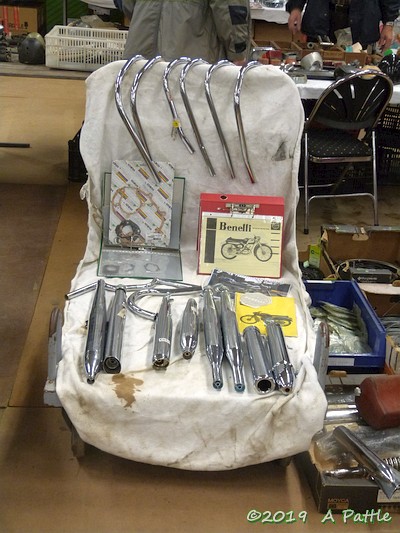 …and a selection of Benelli spares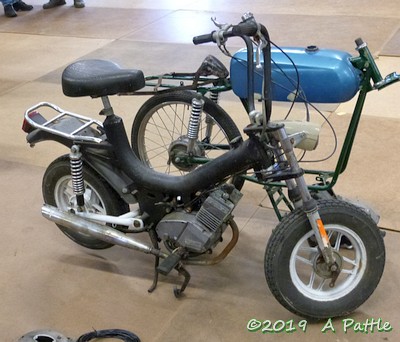 Another, somewhat different, Benelli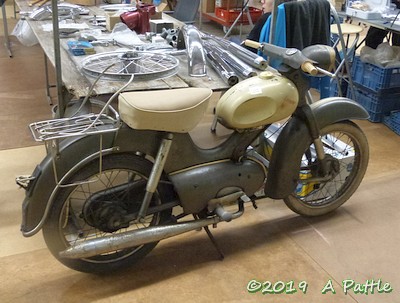 Kreidler Florett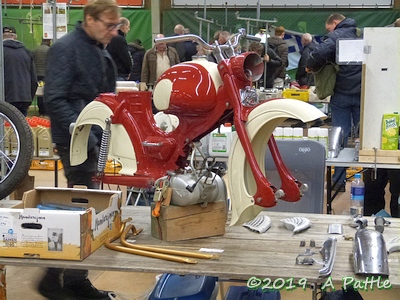 Unfinished Zündapp project, €1,100 complete with all its parts. This is a Falconette, but only 50cc (UK Falconettes were 70cc).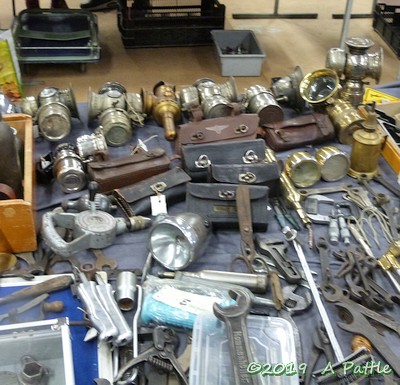 Carbide lamps, tool bags, tools, stuff…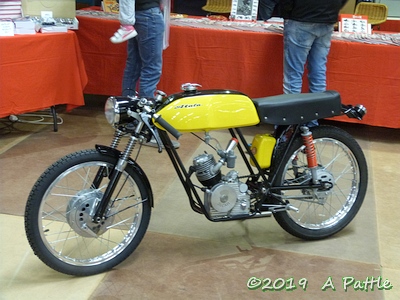 Back to that Atala—the engine is the 65cc version of the Ducati Cucciolo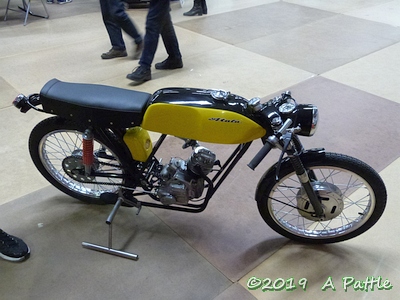 And here it is from the other side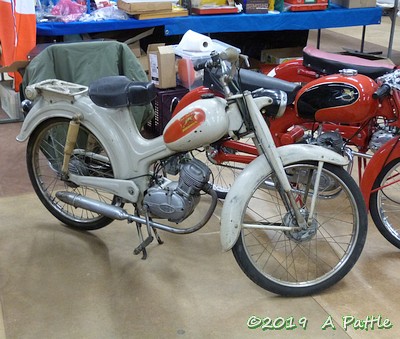 More 4-strokes: this one's a DEMM Dick-Dick.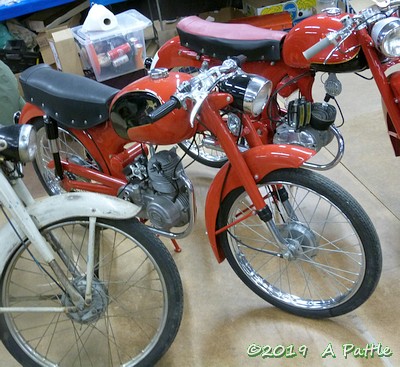 Next to the DEMM: a Pegaso Sport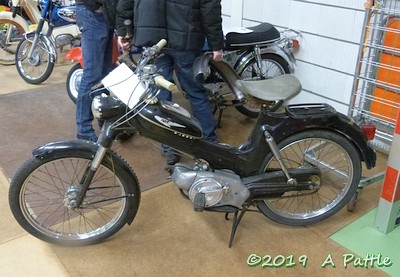 A Puch MS50 priced at €950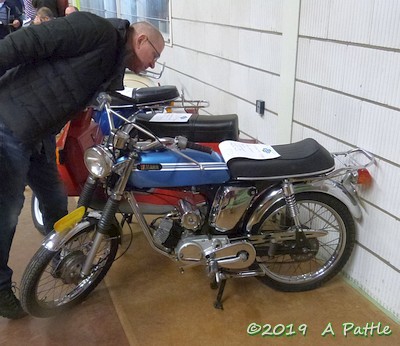 A Yamaha FS1. At €1,550, this was the cheaper one.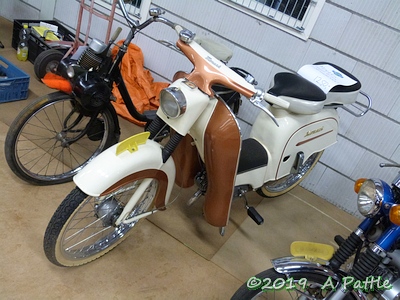 This Monark Monarscoot was €1,250.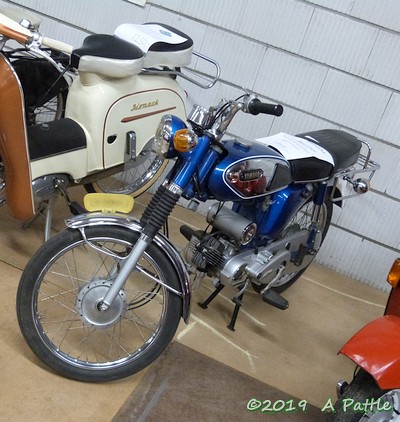 This was the more expensive Yamaha FS1; its price tag was €2,950.